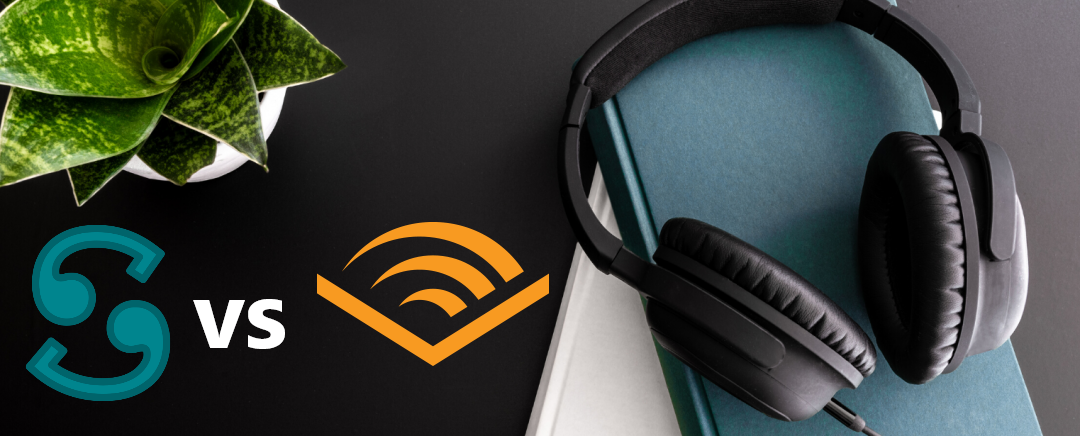 Life these days has taken such a hectic route that maintaining a work-life balance has become a task for many people and in this fast-paced world finding time for hobbies like reading can be a bit taxing. Hence, many people are now shifting to audiobooks.
Audible and Scribd are two audiobook platforms from different sources. Audible is an online podcast and audiobook platform owned by Amazon and Scribd is an e-book and audiobook subscription service. It gives access to 1 million e-books and is also known as the largest digital library. In this comparison of Scribd vs Audible, we will see which subscription is better in terms of material availability, audio quality, pricing, and much more. Let's delve into the details of Scribd and Audible and find out which platform is preferable.
Part 1. Scribd vs Audible: Introduction
Audible: Audible is an audiobook subscription service launched by Amazon. It is an audiobook and podcast streaming platform. The Audible subscription claims to offer you over 2, 00,000 audiobooks that you can start listening to by downloading the Audible app. The Audible subscription costs $14.95. Amazon Audible also allows you to buy the books and they will stay with you even after you cancel the subscription.
Scribd: Scribd is an e-book and audiobook subscription service that claims to own 1 million titles. It also hosts 60 million documents on its open publishing platforms. It was founded in March 2007 and it serves its subscribers with a variety of reading material like eBooks, magazines, documents published by other subscribers. It also has sheet music, audiobooks, and much more. However, Scribd does not allow you to buy books. Its subscribers have to rent the books they wish to read.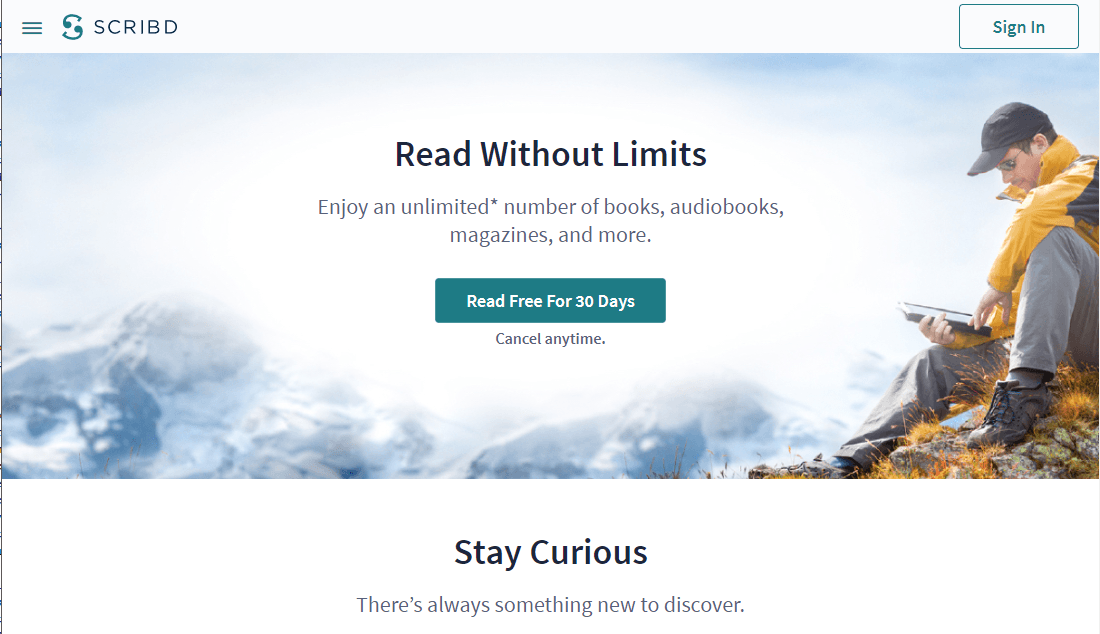 Part 2. Audible vs Scribd: Pricing
Audible: Amazon offers you a free 30-day trial for Audible. It charges you $14.95 per month. You can cancel the membership anytime. You get 1 credit a month to use on any audiobook of your choice, and you can choose from a wide variety of books. Audible subscribers will be able to buy additional audiobooks beyond their free monthly credit at a 30 percent discount compared to the books' usual price.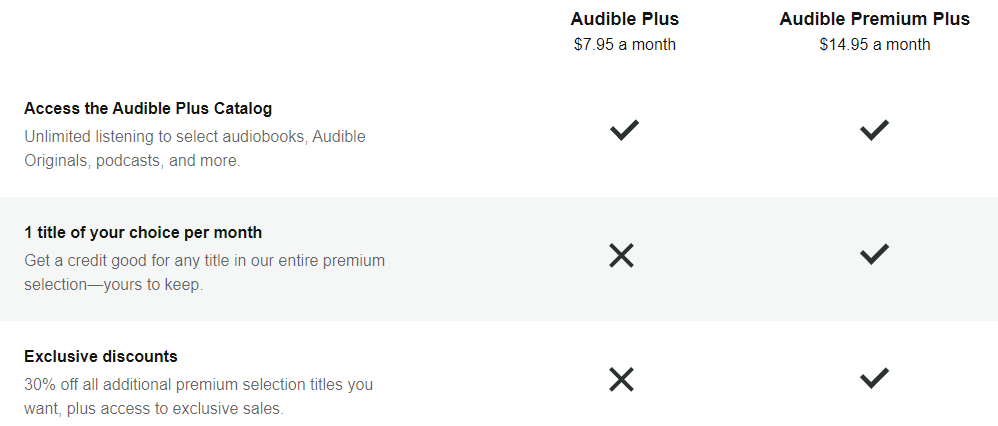 Scribd: Scribd is a subscription-only model. It charges you $8.99 per month and gives unlimited access to 4,00,000 e-books, 50,000 audiobooks, and also comics on both desktop and mobile.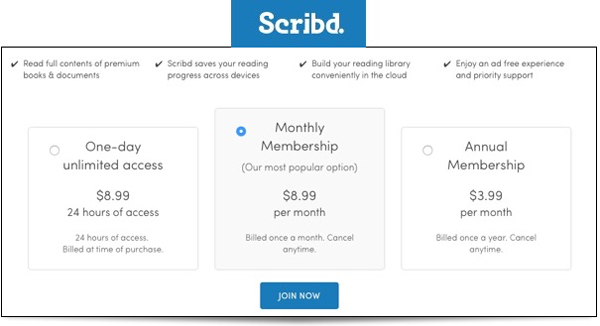 Part 3. Audible vs Scribd: Library
Audible: Audible library contains 4,70,000 books making it the world's largest library. As per your subscription plans, you can purchase 1 or 2 titles and 2 Audible originals every month. It also gives you a 30% discount on additional purchases and access to original premium podcasts. Amazon audible also offers you an easy return and exchange of audiobooks.
Scribd: Scribd contains 1,50,00 titles and taking the Scribd membership allows you to have unlimited access to all the titles. You can read as many books as you like in a month. By taking the subscription, you are also allowed access to the millions of written works such as essays, short stories, etc. which are contributed by the members themselves. Scribd provides you with e-books, audiobooks, magazines, documents, podcasts, sheet music, etc.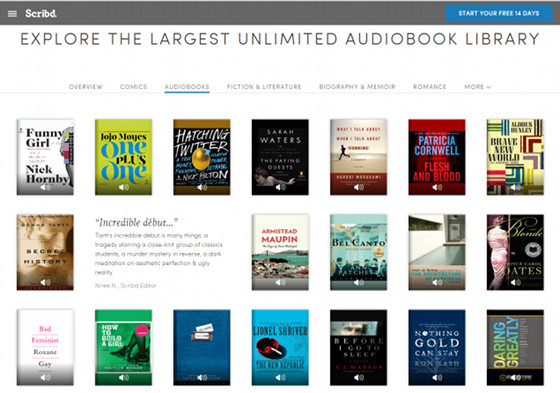 Part 4. Audible vs Scribd: Compatibility
| | | |
| --- | --- | --- |
| Audiobook Services | Audible | Scribd |
| Compatibility | iOS devices - iPhones, iPods, iPads Android devices - smartphones and tablets Windows Phones, Kindle Fire Kindle Paperwhite 10th Gen Sandisk & Creative MP3 players VictorReader System BrailleNote & Apex BrailleNote Garmin & TomTom GPS devices Mac & Windows computers | iOS devices with iOS9 or later (includes the Apple Watch) Android devices with Android 4.4 or later Mac & Windows computers |
Part 5. Audible vs Scribd: Audio Quality
Audible: Amazon Audible has the best audio quality so far. The high-quality Audible formats give an audio quality of 64kbs.
Scribd: Scribd has a comparatively lower audio quality than Audible of just 32kbs. It gives a terribly hissy and digital sounding audio which are generally not preferred to listen to and are too rash to the ears.
Part 6. Audible vs Scribd: Services
Audible: Audible allows you to buy the books that you choose. The books stay with you even after you cancel the subscription. In some subscriptions, it gives a discount of 30% on the purchases. And the app of Audible is pretty easy to use. You can use it to download audiobooks, set bookmarks and use many other functions. One drawback is that Audible limits the number of titles and originals to be purchased per month. Another drawback is that Audible does not give access to other facilities like magazines, e-books, or documents.
Scribd: Scribd gives you access to a variety of materials like eBooks, magazines, documents from subscribers, audiobooks, sheet music, etc. The only drawback of the Scribd services is that it does not allow you to buy the material. It only allows you the rent the material you wish to read.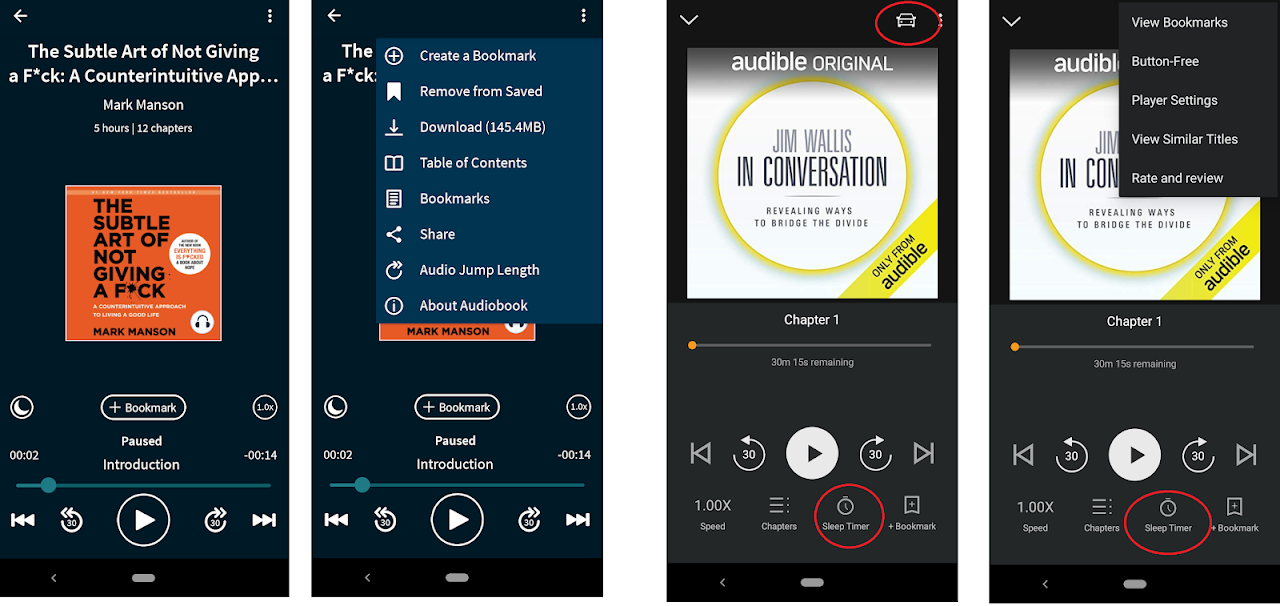 Part 7. Amazon Audible vs Scribd: The Final Verdict
Both the audiobook services are great and it is very difficult to compare Amazon Audible vs Scribd and choose a better one among the two. I would say that Amazon Audible has a really good sound quality as compared to Scribd. If you are just planning to listen to audiobooks, Amazon Audible is a better option for you. It has a much larger library that you would tend to find every book. Also, all the audiobooks downloaded from Amazon Audible are owned by the subscriber. In case, the Audible does not play on your device, you can convert it to MP3 for playing on any device using the tool attached. An amazing tool like ViWizard Audible AA/AAX Converter can help you convert Audible audiobooks to MP3 for playing on any device.
If you are a person who enjoys reading e-books, magazines, and other documents then Scribd is your go-to place. The drawback with Scribd is that it does not have good audio quality. But it does offer a variety of readings to the subscriber.
We suggest to sign up for the free trial of Amazon Audible and Scribd first to see which one suits your taste.