Want to start listening to audiobooks on Audible? If you have gone to the Audible official site, you will find that it encourages you to subscribe to its plans (Audible Plus or Audible Premium Plus). Should I subscribe to Audible? This is a question asked frequently. Some newbies may not very clear about whether need to subscribe to Audible to get audiobooks. Today we determined to tell you who do not need to waste money on a subscription, what kind of people should get an Audible subscription to save money, and how to subscribe to Audible.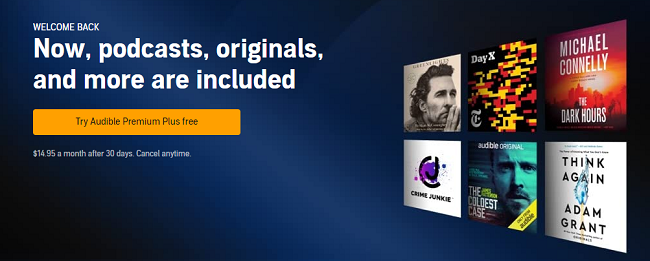 Why Subscribe to Audible?
Basically, Audible offers 2 plans for users: the Audible Plus and Audible Premium Plus. If you subscribe to Audible Plus ($7.95 per month), the Audible Plus catalog(more than 11,000 titles) will be accessible for you. Audible has promised it will keep adding new books into it. You can also listen to Audible Originals, which will be released each month so that you can always get something new.
Audible Premium Plus offers everything in the Plus plan. Besides, you can also get a 30% discount to buy any book from Audible. You will get a credit every month which can buy any book from Audible. That is to say, you can even buy a $50 book with your credit which is only a part of your $14.95 plan.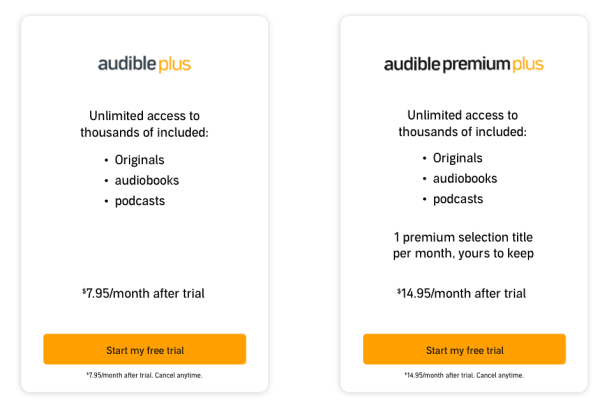 If you are an audiobook fan and decide to listen to one book or more every month, subscribing to Audible is a more cost-effective choice. Since most audiobooks are not cheap on Audible or other audiobook platforms if you purchase them at the original price. But with Audible Plus or Audible Premium Plus, you will be able to get access to more titles with less money. You can buy an expensive book with only $14.95 and more books with a 30% discount if the books on your wish list are all expensive for you. If this is your condition, then you can choose Audible Premium Plus.
But if you want to stream some audiobooks rather than own a book, then Audible Plus is more suitable for you. Especially for those who have not decided which book or even which kind of book you like, then you'd better start with Audible Plus. The Plus Catalog provides the best way to discover your interest in audiobooks and what kind of audiobook. You can search audiobooks by genre, running time in this huge catalog. These are the reasons for why subscribe to Audible.
Do You Have to Subscribe to Audible?
Although you can get many benefits from an Audible subscription, you do not have to subscribe to Audible at all if you do not want another subscription. And you can still buy any book from Audible or Amazon. The method is pretty suitable for those who only want to listen to 1 or 2 books and who are not very indulged in audiobooks.
On Desktop: You must click Buy for ... to buy any books from Audible.

On Mobile: You must click Buy for … to continue your purchase. Then tap on the Confirm Purchase button if you have logged in to your Audible account. If you do not sign in, just finish the purchase.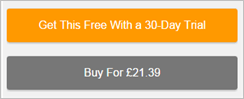 Note: You will not get a special discount that will be given to subscribers of Audible.
How to Subscribe to Audible?
Follow this guide to learn how to subscribe to Audible with 3 steps on Audible desktop site. It is similar on other device.
Step 1. Search Audible in your browser and choose Membership Plans & Pricing choice of the first result of Audible. Or you can go to audible.com/ep/memberbenefits.
Step 2. You will find 2 plans on this page. Choose the Start my free trial button of the plan you want. Log in to your Amazon account.
Step 3. Finish the payment info and then tap the Start your free trial button to confirm.
More Tips about Audible Books
Here are some tips from an Audible guru about Audible that you can't miss if you listen to Audible books.
Are There Any Other Benefits of Audible Subscription?
You can even get more benefits from an Audible subscription. Here are some of them. You will definitely find more after you subscribe to Audible.
1. The first Audible book is free.
2. You can cancel or pause Audible at any time.
3. You can return your purchased book if you do not like it.
4. It usually gives a free book around Christmas and other holidays.
Can I Purchase Audible Books after Cancel Audible Subscription?
Since membership is not necessarily for the purchase of Audible audiobooks, the cancellation of your membership will not influence the later purchase. Just use the method I referred to in the previous part.
How to Back up Audible Books in MP3 to Transfer to Any Device?
Even if you purchased an audiobook from Audible, you still cannot use these books as you wish. For example, you cannot play these audiobooks on devices like most MP3 players, other media players, smart TVs, and others. You can't upload them to the cloud for backup or transfer. The only method to make it easier to enjoy your books is to convert Audible books to MP3. ViWizard Audible Audiobook Converter is one of the best Audible to MP3 converters in the market, which is capable of converting Audible audiobooks from AA, AAX to Lossless, MP3, WAV, FLAC, WAV, or other common audio formats at up to 100X fast speed. And the converted audiobooks can be played on almost any app or device.
ViWizard Audible Audiobook Converter Features
Losslessly convert Audible AA/AAX to common formats without account authorization
Convert Audible audiobooks at a 100X faster speed
Customize parameters of output Audible audiobooks
Split audiobooks into pieces by time or by chapters