Downloading Audible books to Mac is a good way to save your audiobooks. Also, in this way, you will be able to listen to Audible on Mac and manage Audible audiobooks more easily. However, some users don't know how to download Audible to Mac and where to find the downloaded Audible files. Don't worry! In this post, we'll uncover how to save purchased Audible books to Mac. Besides, you'll learn how to convert Audible files to Mac for backup.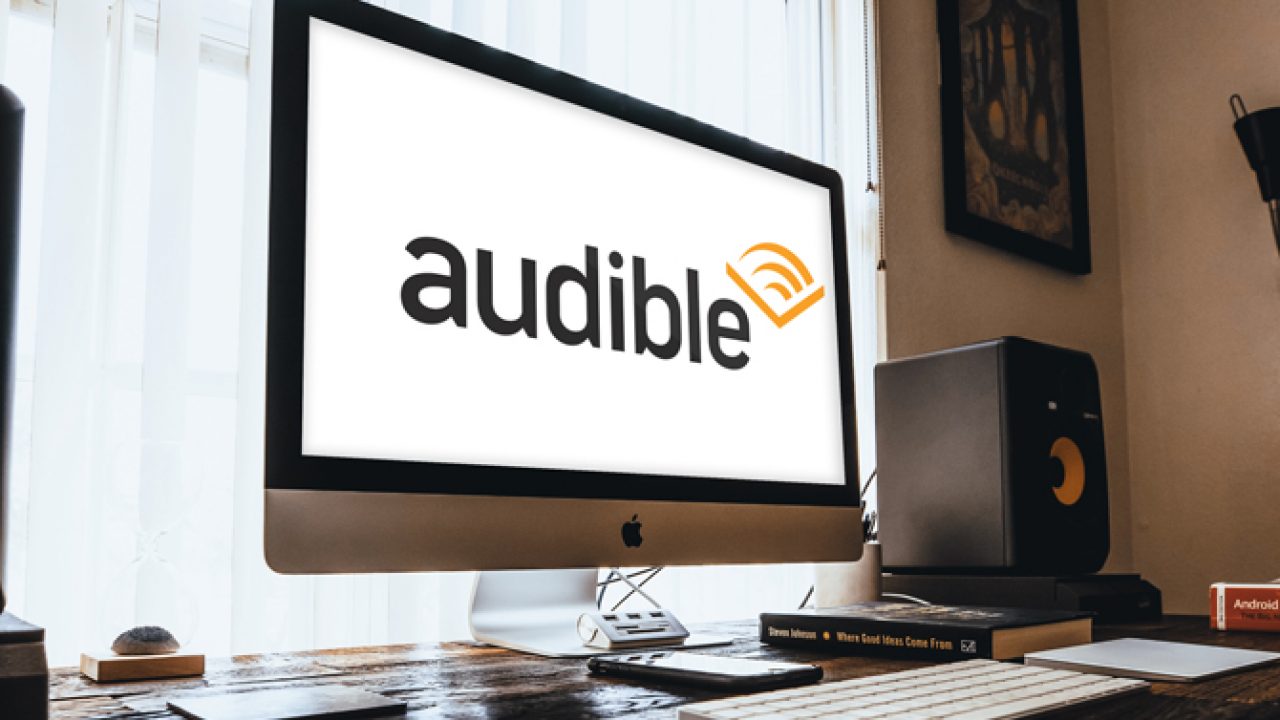 Part 1.

How to Download Audible Books via Audible Website on Mac

Downloading Audible books directly from Audible.com to your Mac is a seamless and rewarding experience. You need to purchase the titles you want to download from Audible or subscribe to Audible Plus or Premium Plus to access the Plus catalog.

Start by opening your web browser on your Mac, such as Safari, Chrome, or Firefox.
Visit the Audible website by typing "www.audible.com" in the address bar and hitting Enter.
In the upper right corner of the Audible homepage, click "Sign In." Enter your Audible account email and password, then click "Sign In" to access your account.
Use the search bar or explore categories to find the audiobook you want to purchase.
Click on the title of the audiobook to see more details.
If you decide to buy the audiobook, click "Add to Cart," "Buy for $X.XX" or "Buy with 1 credit" and follow the payment instructions.
Navigate to your "Library" section on the Audible website. Find the audiobook you just purchased under the "Audiobooks" subsection.
Next to the audiobook's title, look for the "Download" button and click on it.
Launch the Audible app on your Mac or any compatible audiobook player. Sign in to your Audible account within the app.
Your downloaded audiobooks will be available in your library within the app, allowing you to start listening to your book.
Part 2.

Download Audible Books to Apple Books on Mac

Are you a Mac user who loves audiobooks? Well, you're in luck! With Apple Books, downloading your Audible books and integrating them with your Apple Books app is a breeze. This method simplifies the process, allowing you to easily sync your Audible collection with your Mac for effortless access to your favorite audiobooks.

No more worrying about constant streaming or relying on cloud storage. Apple Books makes it straightforward to keep your audiobooks directly on your Mac. Follow these steps to download your Audible books to the Apple Books app:
Open the "Apple Books" app on your Mac. If you can't find it, use Spotlight Search (Command + Space) to locate it.
Go to the Audible website in your web browser.
Find the audiobook you want to download and click "Download." The audiobook will start downloading, and you can monitor the progress in your browser.

After the download is complete, you should see the audiobook in your Downloads folder on your Mac.

Open "Apple Books" on your Mac.
In the Apple Books menu, click on "File" and select "Add to Library."

Locate the downloaded Audible audiobook file in your Downloads folder.
Highlight the audiobook file and click "Add."
The audiobook will be imported into Apple Books and will appear in the "Downloads" section.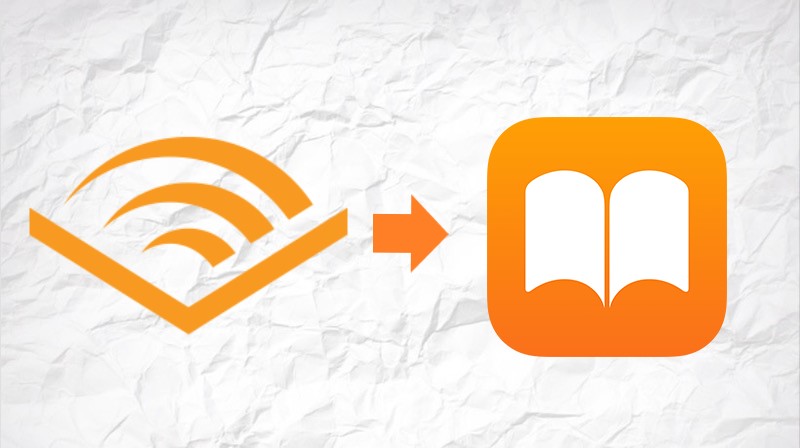 Part 3.

How to Convert and Download Audible Books with OpenAudible on Mac

OpenAudible is a user-friendly tool for Windows, Mac, or Linux that makes it easy to download and manage your Audible audiobooks. With this application, you can download your favorite audiobooks and keep them on your Mac for offline access.

OpenAudible also helps you keep your audiobook library organized, ensuring your collection is neatly arranged and readily available. Whether you're an audiobook enthusiast or just getting started, OpenAudible offers a simple way to enjoy your Audible content. Follow these steps to convert and download your Audible books on your Mac:
Start by opening your web browser on your Mac and visiting the official OpenAudible website (https://openaudible.org/).
Download the OpenAudible application for Mac from their website.
After the download is complete, locate the installer file (typically in your "Downloads" folder) and double-click it to initiate the installation.
Launch OpenAudible from your Applications folder or the location where you installed it.
When OpenAudible opens, click "Actions" in the menu bar and select "Connect to Audible." You'll see a login screen. Enter your Audible account credentials (email and password) to log in.

After logging in, you'll find your Audible library within the OpenAudible application.
Locate the audiobook you wish to download or convert and select it.
Within OpenAudible, there should be a download or convert option associated with the selected audiobook. Click on it to start the downloading and conversion.
OpenAudible will download the audiobook to your specified location on your Mac. You can check which books are "Downloading" or "Converting" by clicking on the library status lines.
Once the download is complete, you can right-click on the converted book files on your Mac by right-clicking the "Show" option.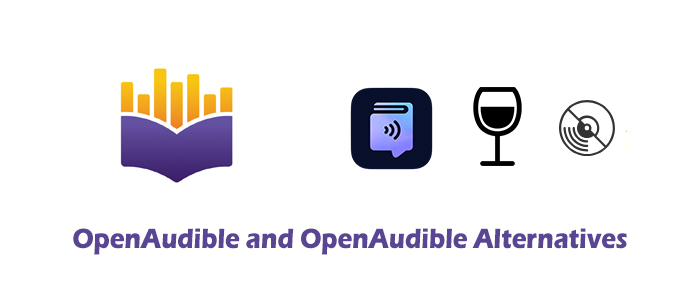 Part 4.

How to Convert Downloaded Audiobooks to MP3 on Mac

It's pretty easy to buy audiobooks from Audible and download them to your Mac computer. But after you complete the downloading, there is something you need to know. First, the audiobooks from Audible are encrypted in DRM, which prevents you from stealing content from Audible. Second, Audible has special file formats for its audiobooks. AA and AAX are the most common formats we can see in Audible files. There is also a new format called AAXC.

Even though we have no issue with Audible's copyright policy, DRM really makes it inconvenient for you to listen to Audible books. Meanwhile, if you want to really save Audible book files and share them with your friends who don't have the Audible app or account, you need to change them from AA and AAX to a more univeral format.

So, in fact, downloading Audible books to Mac is not as easy as you thought it would be. To download DRM-free Audible books and completely own Audible files, you can use ViWizard Audible Converter, a tool to remove DRM from Audible AA and AAX audiobooks and convert them into a large number of common formats. Let's check out how exactly you can do it.

Key Features of ViWizard Audible Audiobook Converter
Free Trial
Free Trial
* Security verified. 5,481,347 people have downloaded it.
Convert Audible audiobook to unprotected audio formats like MP3
Split Audible book into several smaller segments by chapter or by time
Support playing Audible audiobooks on any device or media player
Handle the conversion of Audible audiobooks up to 100× faster speed
Step 1

Import Audible files to ViWizard

After installing ViWizard Audible Converter for Mac, run it on your Mac. From the main interface, click the Add files icon at the top center to import Audible audiobooks to ViWizard. Or you can drag and drop Audible audiobook files directly from the folder to the converter.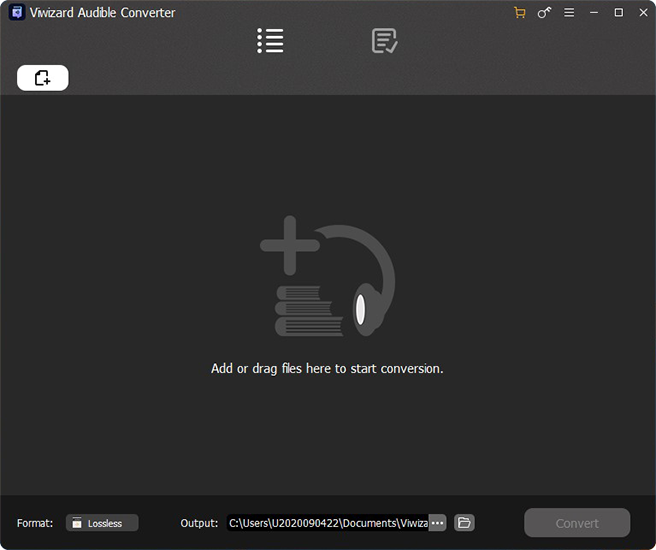 Step 2

Adjust the output audio format

The next step is to change the output settings for your Audible books. Click the Format panel at the bottom left of the main interface and select MP3 as the output format. Besides, you also can customize the audio codec, channel, sample rate, and bit rate if needed. To split the whole Audible file by chapters, you can click the Edit icon and check the box.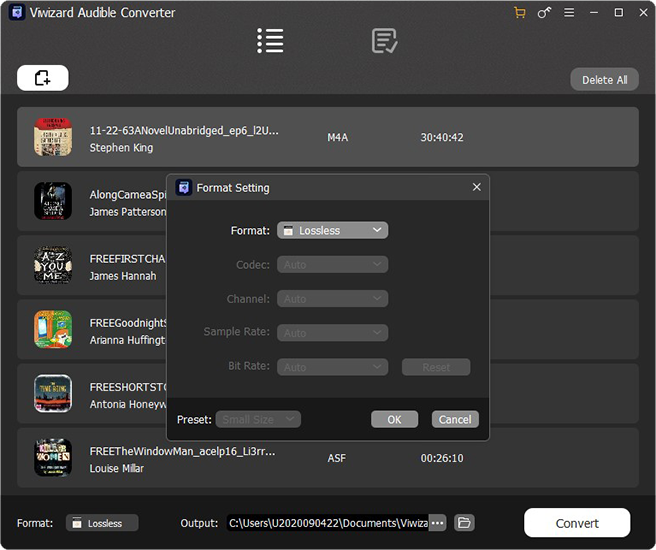 Step 3

Convert Audible files to MP3 Mac

Click the Convert button to download and convert Audible AA and AAX audiobooks to MP3 or other audio formats you need. ViWizard software can convert Audible files at up to 100× at most. When it has done the work, you can click the Converted button to look through all the converted audiobooks on your Mac computer.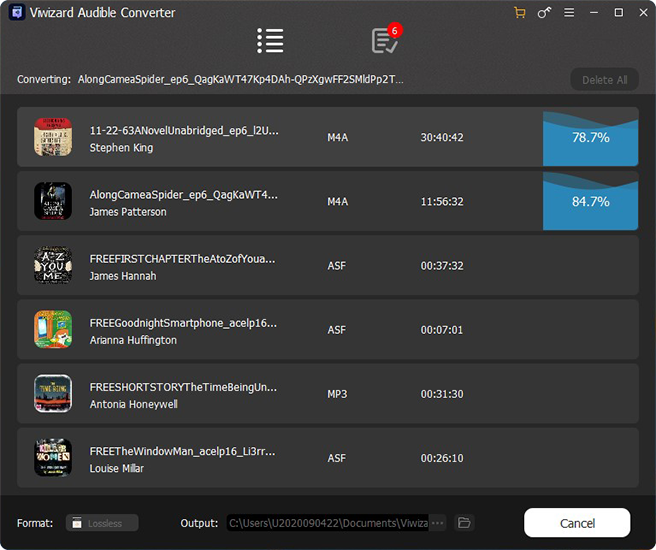 After conversion, you can freely share Audible files with your friends and family. Or the others can use ViWizard Audible Converter to convert Audible books for playing because it doesn't require an Audible account or the Audible app to start the converison.
Part 5.

Sync Downloaded Audiobooks to iPhone/iPad/iPod

Once you've successfully converted your Audible audiobooks to MP3 and enjoyed them on your Mac, it's time to take your audiobook experience to the next level. With this method, you can seamlessly sync your favorite audiobooks to your iOS device, be it an iPhone, iPad, or iPod. This means your cherished stories and knowledge can accompany you wherever you go.
Begin by connecting your iPhone, iPad, or iPod to your Mac using a USB cable.
Launch the iTunes application on your Mac. If you don't have iTunes installed, download it from the Apple website.
In iTunes, go to the "File" menu and select "Add to Library" or "Add Folder to Library," depending on your organization.
Locate the folder where you've saved your converted MP3 audiobooks on your Mac.
Highlight the audiobook files or the folder containing them, and click "Open" to import them into your iTunes library.
Ensure that your audiobooks are properly categorized. Right-click on each audiobook, select the "Info" option.

In the Info tab, choose "Audiobook" as the media kind and provide relevant information like the author. Click "OK" to save your changes.

Click on your connected iOS device icon in the top-left corner of iTunes. In the left sidebar, click "Audiobooks" under your device's settings.
Check the box next to "Sync Audiobooks."
Decide whether to sync all audiobooks or choose specific ones from your iTunes library.
Click "Apply" in the bottom-right corner to start the synchronization process.
Once the sync is complete, disconnect your iOS device from your Mac.
On your iPhone, iPad, or iPod, open the "Apple Books" app.
Navigate to "Library," then tap "Audiobooks." Your synced audiobooks will be there, ready to be enjoyed on your iOS device.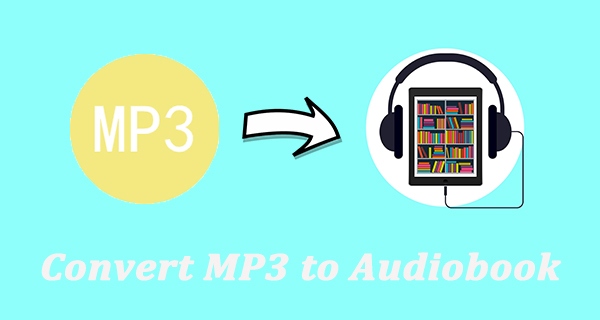 Part 6.

FAQs about Downloading Audible Audiobooks to Mac

Q1.Can I listen to Audible audiobooks with the Apple Books app?

A1.Sure, you are able to transfer Audible audiobooks to the Apple Books app on your Mac for playing. You can first download audiobooks from Audible and then import them into Apple Books. Later, you can listen to Audible audiobooks within Apple Books on Mac.

Q2.How to listen to Audible audiobooks with iTunes?

A2.It is easy to import your Audible titles to iTunes for playing. You only need to click File > Add Files to Library and then choose to add Audible book files to the iTunes library.

Q3.Can I download Audible to my Mac?

A3.Yes! With our aforementioned method, you can download audiobooks directly from Audible to Mac or use ViWizard software and OpenAudible to save DRM-free Audible files to your Mac.
The Final Thought
Now you've known how to download purchased Audible books to Mac. If you want to get the DRM-free Audible books on your Mac, try using ViWizard Audible Audiobook Converter or OpenAudible. No matter which media player you want to use for listening, they are 100% ready to be played. Also, you can share your Audible books to your family and friends at your will.