Spotify keeps giving me a notification when I open it saying it needs permission to run in the background, and gives me the option to go to settings and change it, however, there isn't any background permission setting. Any idea how to allow Spotify to play in background? - - Spotify User from Reddit
It happens to many smartphone users that you open Spotify and start playing the tunes, and then you switch to other apps to check the weather or see what's trending on Twitter. But all of a sudden, Spotify stops playing in the background until you move back to the app.
In the following parts, I'm going to show you how to fix this issue and how to play Spotify in the background as well as a trick to play Spotify without worrying about any glitches.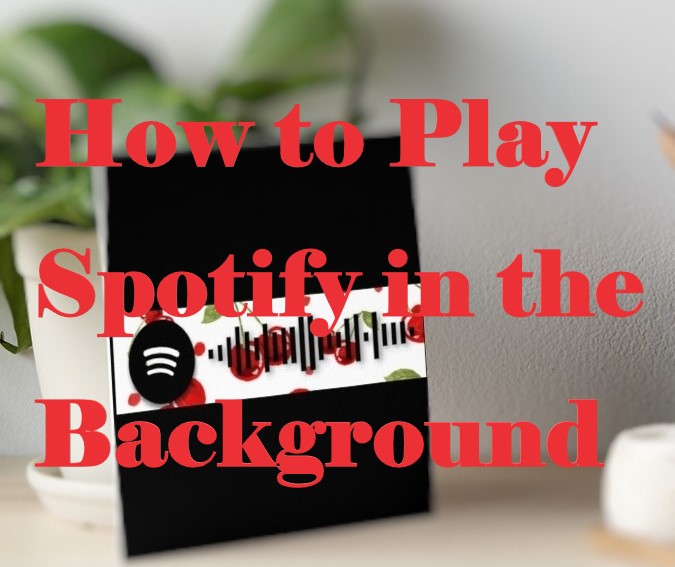 How to Fix Spotify Not Playing in Background
Does Spotify play in the background? Yes! But why won't Spotify play in the background sometimes? In most cases, the problem comes from your phone settings.
1. Turn Off Battery Saver for Spotify
Everyone including the developers of smartphones wants to save battery and use the phone as long as they can on a single charge. So to be able to achieve that, the phone will automatically think that apps that are "sleeping" in the background are not important and should be shut down.
But apps like Spotify or other streaming software don't need to be always on screen to perform their full functions. So to solve the problem, the easiest way is to make your phone think Spotify is important and doesn't need to be turned off even running in the background. You can adjust the background settings for Spotify to fix the problem:
1. Go to Settings > Apps > Manage Apps. Find the Spotify app and tap on it.
2. Scroll down to battery saver and enter, set the background settings to No Restrictions.
2. Allow Spotify to Use Data in the Background
Sometimes the background data settings can also stop Spotify playing in the background. To prioritize Spotify:
1. Go to Settings > Apps > Manage Apps. Find the Spotify app and tap on it.
2. Tap Data Usage, then toggle the Background data setting on to allow Spotify to use data in the background.
3. Check the Ongoing Apps
Some apps will occupy the audio output channel even when they're running in the background. So when you want to play Spotify in the background, close as many apps as possible if you find some of them are using the audio output.
Some Spotify users have reported some driver apps like Uber and Lyft will stop Spotify while they're opened. That's because these apps are using the voice prompt which will block other sounds on the phone. So if you want to stream Spotify songs while driving, turn on the car mode on your Spotify app and toggle the "Keep app open on screen" to green.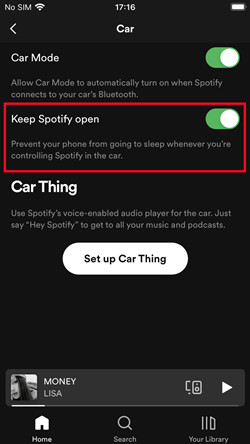 4. Use the Suggestion from Spotify
Spotify also gives some official suggestions for dealing with this issue. To allow Spotify to play in background, follow these 3 steps.
1. Log out of Spotify. Go to Home, tap Settings, scroll to the bottom of the Settings page, and hit Log out.
2. Restart your device.
3. Log into your Spotify account on your device again.
5. Reinstall Your Spotify App
If you have tried all these solutions above and still can't fix your problem, uninstall the Spotify app and reinstall the latest version of it. Then do the steps above again to allow Spotify to run in the background.
6. Play Spotify in the Background on Another Player
Up to now, there still are users reporting Spotify can't play in the background issue. For Spotify's frequent users, this could be devastating.
But there's a way to get rid of any glitches and restrictions to play Spotify songs in the background while you're using other apps on your phone. Download Spotify songs to MP3 with Spotify Free or Premium. Then you can load these songs to your phone and play them in the background with a built-in media player, and you'll never get interrupted by other apps on your phone. With ViWizard Spotify Music Converter, you can download all your favorite songs to MP3 without Premium.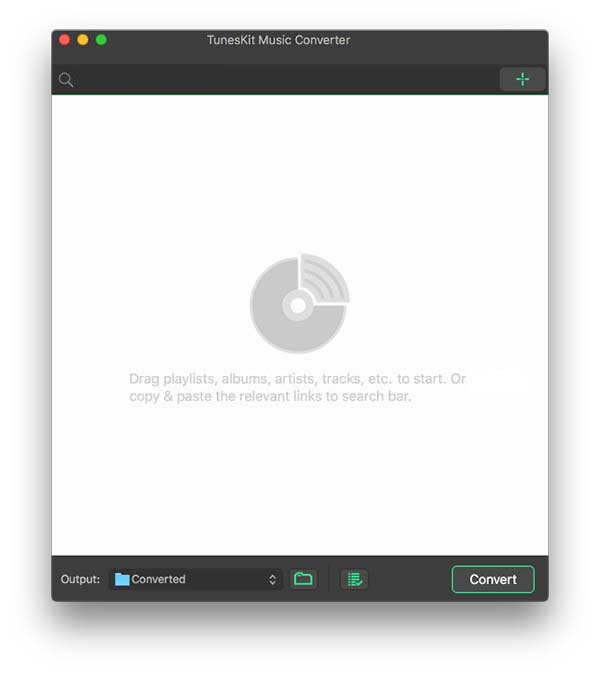 ViWizard Spotify Music Converter is designed to convert Spotify audio files into 6 different formats such as MP3, AAC, M4A, M4B, WAV, and FLAC. Almost 100% of the original song quality will be kept after converting process. With 5X faster speed, it only takes a few seconds to download each song from Spotify.

ViWizard Spotify Music Converter Key Features
Convert and download Spotify songs to MP3 and other formats
Download any Spotify contents at 5X faster speed
Play Spotify songs offline without Premium
Play Spotify songs in the background without interruptions
Save Spotify with the original audio quality and ID3 tags
1

Launch ViWizard and Import Songs from Spotify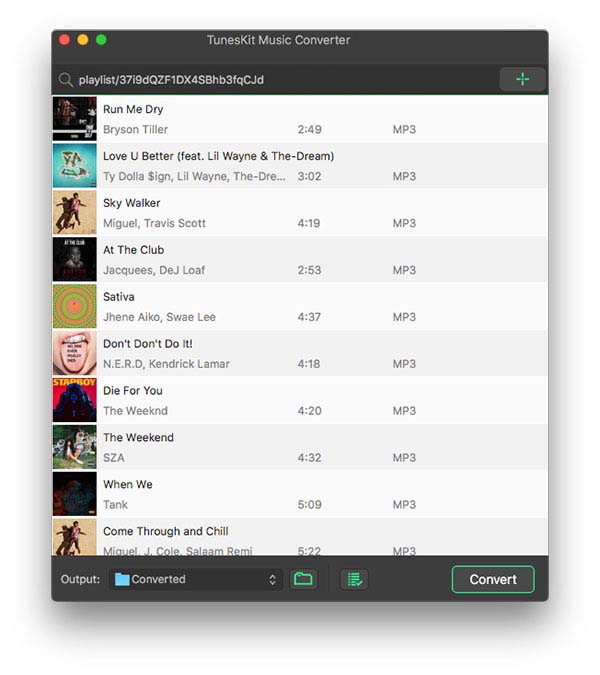 Open ViWizard software and the Spotify will be launched simultaneously. Then drag and drop tracks from Spotify into the ViWizard interface.
2

Set Up Output Parameters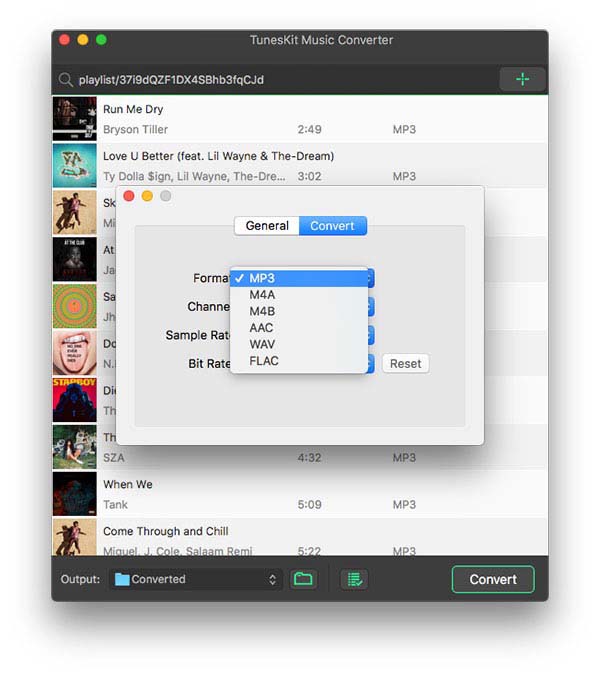 After adding music tracks from Spotify to ViWizard, you can choose the output audio format. There're six options including MP3, M4A, M4B, AAC, WAV and FLAC. And then you can adjust the audio quality by selecting the output channel, bit rate, and sample rate.
3

Start the Conversion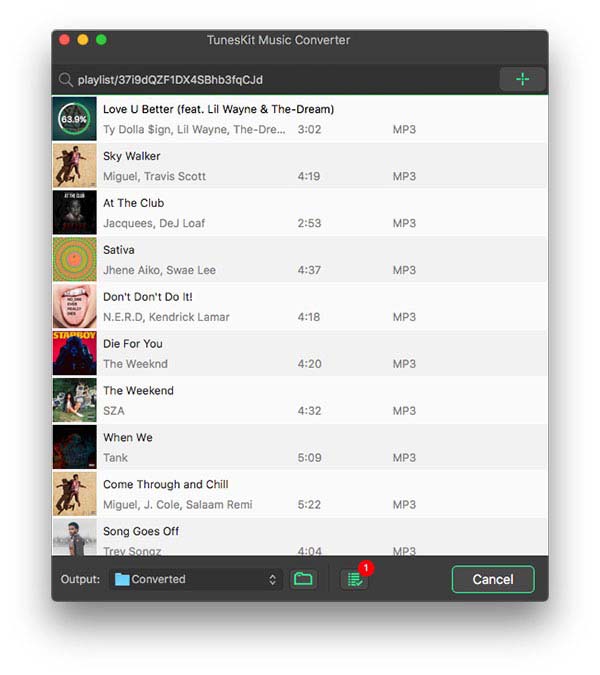 Once all the setting is finished, click the "Convert" button to start loading Spotify music tracks. After the conversion, all the files will be saved to your specified folder. You could browse all the converted songs by clicking "Converted" and navigating to the output folder.
4

Play Spotify Songs in the background Offline

After downloading these Spotify songs, you can put these songs to your phone via a usb cable or wireless connection. These songs can be played on any media player on your phone in the background without interruptions.
Conclusion
When Spotify stops playing in background, you can follow the 5 solutions on how to make Spotify play in the background again. If none of them work, contact Spotify. You can also use the alternative way - use a media player on your phone to play Spotify music in the background, after downloading Spotify to MP3 without Premium via ViWizard Spotify Converter. Try ViWizard Spotify Converter free trial now!
More Spotify Tips & Tricks