Q: Is there a way to connect Apple Music to my PS5, like what I do with the Spotify app? I listen to music a lot when I am gaming. And it's pretty easy to connect PS5 to Spotify phone app and it can go straight through my headphones. I am wondering is this possible with Apple Music?
Launched in 2020, PS5 or Sony PlayStation 5. Some users even call it a generational leap for console gaming. PS5 is loaded with graphics tech and the innovative DualSense controller and brings unprecedented immersion to players. This gadget is not only a game console. Not a few players prefer to enjoy music when gaming. However, until now, only Spotify is available on PS5. If you have the same desire as the questioner above, you find the correct people to help. Here we find a reliable solution for playing Apple Music on PS5.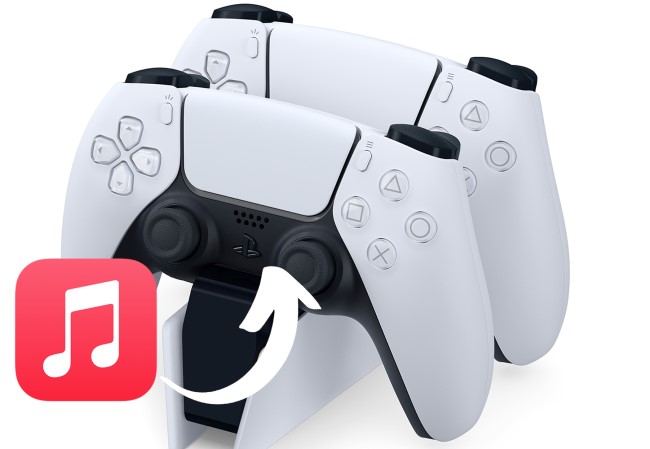 Best Method to Play Apple Music on PS5
Recently, some PS5 new users find Apple Music appearing on PS5 when they first use PS5. Some people guessing that Apple Music and Sony may be working on connecting Apple Music to PS5. It is not out of the ordinary for Apple Music to do so since it has been available on many non-Apple devices. However, until now Apple does not show any hint for the loading of Apple Music on PS5 or PS4. But PS5 users do not need to wait months or years for the connection of Apple Music and PS5. Here is a method to play Apple Music on PS5 before Apple Music permits.
The method is to convert Apple Music songs to formats that are compatible with PS5. To convert Apple Music songs, which are encoded in M4P format, an Apple Music converter is essential. Here I will introduce an Apple Music Converter which works well for converting Apple Music songs and making any music from Apple Music playable on devices like PS5, Switch, smart TVs.
This powerful software is ViWizard Audio Converter, which is capable of converting Apple Music M4P to MP3, AAC, FLAC, WAV, and some other popular audio formats. You can convert the Apple Music files with surprisingly 30X faster speed and the ID3 tags of the converted songs will be kept. One of the most impressive features of this tool is that you can get your songs in incredibly high quality - up to 320 Kbps, which is hard for other converters. After you use the converter to download Apple Music songs to MP3, you can play them on any device or software, never being limited by the protection on Apple Music songs. You will find more interesting features from the software itself. Why not download the free trial of this converter and try it by yourself for free! Here is the download method.

ViWizard Audio Converter Key Features
Losslessly convert Apple Music & iTunes songs to PS5
Convert Apple Music to MP3, AAC, WAV, FLAC, M4A, M4B
Retain 100% original quality and ID3 tags
Convert Audible audiobooks and iTunes audiobooks for offline playing
Convert between common audio file formats
How to Convert Apple Music to PS5-Compatible Format
I guess you have installed ViWizard on your computer. This tool supports both Windows and Mac computers. Here is the user guide for new users to this converter. Please check it carefully if this is the first time for you to use ViWizard to convert Apple Music songs.
Step 1. Import Apple Music Songs to ViWizard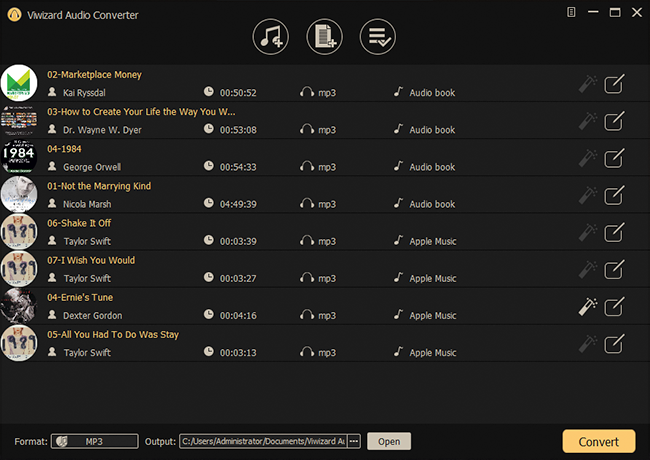 First of all, import Apple Music songs to ViWizard software. You can use 2 methods. You can tap the Import Files button from the top area of the ViWizard interface. And locate the songs you want to convert. Alternatively, you can go to the folder where save the converted songs. And drag them to the ViWizard interface directly.
Step 2. Change the Format of Apple Music Songs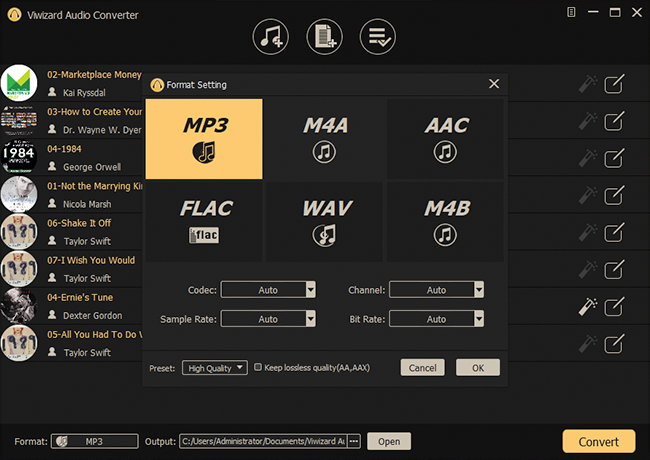 PS5 supports AAC, PCM, and some other audio formats. Here we will choose AAC as an example. Go to the Format panel on ViWizard, and then choose AAC as the format.
Step 3. Use the Convert Button to Convert Apple Music Songs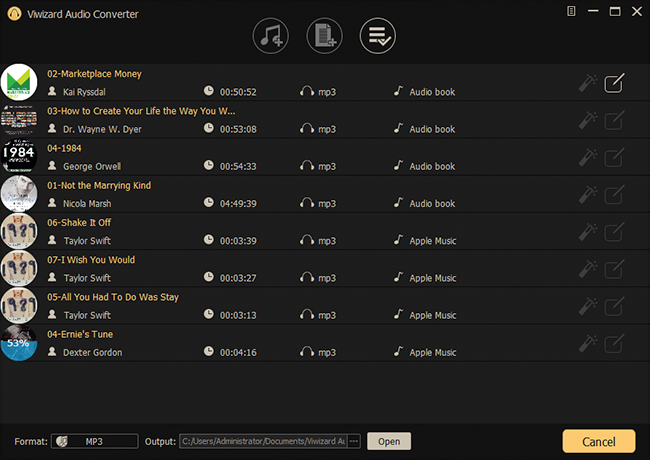 Now you have arrived at the last step of this guide. Just click the Convert button to convert all the songs in this converter at once. You will find these files from the Converted panel.
How to Convert Apple Music to PS5-Compatible Format
Now you have arrived at the last step of this guide. Just click the Convert button to convert all the songs in this converter at once. You will find these files from the Converted panel.
Step 1. Plug the USB drive into the computer. Open its folder and create a folder for your songs.
Step 2. Drag or copy your Apple Music files to this folder. Plug this USB drive into your PS5.
Step 3. From PS5, tap the Music button and choose USB drives. From there, you will find your Apple Music songs.
The Final Thoughts
ViWizard Audio Converter will help you convert Apple Music, iTunes songs, even Audible audiobooks, and other unprotected audio so that you can play this music or audiobooks on any device. Now the free trial version of ViWizard Audio Converter is open to download.
More iTunes music DRM removal tips