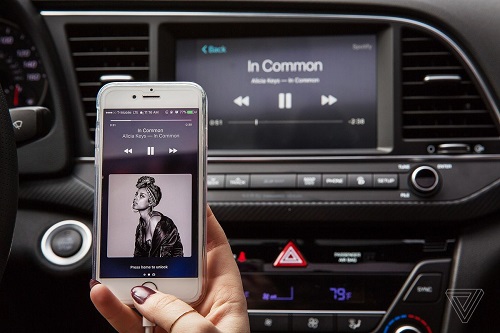 There are tons of streaming music services which are currently trending. Besides, they are duly fantastic especially when you are at home or working out. However, what happens if you are driving in car and wants to feel the same ambiance? Spotify will save your day. Spotify music service appears as the top-notch choice for most music lovers. Its sound system is the bomb and the service is apt with over 40 million songs. With Bluetooth, you can easily listen to Spotify music in car. This article is going to shed some light on ways to play Spotify in your car through bluetooth.
Guide: How to Play Spotify Music in the Car through Bluetooth
Most of the modern cars have got built-in Bluetooth functionality. A Bluetooth connection is a modern way of transferring your music from any device to another one, such as your car speaker. Even some older cars also support Bluetooth connection. If you have got a Bluetooth car radio, then your worries have just been narrowed because Spotify is well compatible with Bluetooth. The only thing to do is to pair your Spotify enabled iOS or Android OS device with the car stereo.
Step 1

Switch on Bluetooth

This has to be enabled on your iOS or Android device as well as with the car stereo system.
Step 2

Connect Spotify to Car Speaker via Bluetooth

Go to the Bluetooth settings on your device, such as smartphone or tablet, and search for the available car stereo. Go ahead and select the correct one so as to set up the connection.
Step 3

Start Playing Spotify Songs in the Car

Open Spotify in your iOS or Android OS, select the chosen songs and hit Play button.
Troubleshooting: How to Fix Spotify Bluetooth Issues

Sometimes you may experience abnormal issues when you try to play Spotify through Bluetooth. When this happens, you will not be able to stream Spotify music even if other apps are just alright. But don't worry. If you meet any unexpected error, such as 'Spotify won't stream via Bluetooth', you can try these solutions to solve the problem quickly.
• Ensure that the devices you are using are in range. Your tablet, smartphone or computer should be close to the car stereo. The recommended distance is within 1 meter of each other.
• Both the devices being used should have sufficient power so as to enable the connection.
• It is also vital to check whether the connection allows media sharing. Go to the Bluetooth settings of your device and look out for the sharing option.
• In the event that you have reached the maximum number of devices, you can pair, then Spotify Bluetooth may not work in car.
• Check that you are connected to the right device. All the non-used devices ought to be disconnected.
Bluetooth Alternatives to Play Spotify in Car
Apart from using Spotify Bluetooth in car, there are other ways that you can use to stream your favorite Spotify music as you drive along to that far reached land.
#1 Use Aux Cable
Nearly all audio devices including mobile phones, MP3 players, car radios, and many more come with the Aux port. This lets you do an easy connection between an audio source and any other device.
• Use the Aux cable to connect your device to the car radio. This cable has two ends, so one end goes to your device and the other to the car.
• Launch the Spotify app so that it streams to the car stereo once you hit Play.
#2 Play using Apple CarPlay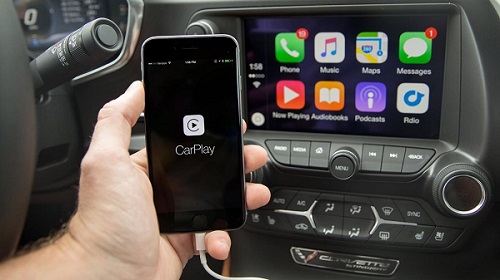 Apple CarPlay is available in all iPhone 5 and higher versions. It also acts as a controller for your iPhone and will enable a car radio to be displayed. Among the things you can do include making calls, sending and receiving messages as well as listening to music.
• To play Spotify music in the car using Apple CarPlay, log into the Spotify app on your iOS device.
• Next, use a USB cable to connect your iPhone to a CarPlay compatible stereo.
• Go ahead and play your Spotify music on your stereo display.
#3 Play Spotify Music via Android Auto
You can also use Android Auto to steam your favorite Spotify Music in the car. This alternative to Spotify Bluetooth has a simplified interface that lets you enjoy your music as you stay focused on the road.
• Simply log into the Spotify app on your Android OS device.
• Use a USB cable to connect your Android device to the Android compatible stereo.
• Go to play on your stereo display to let the Music stream.
#4 Stream Spotify Music using FM Transmitter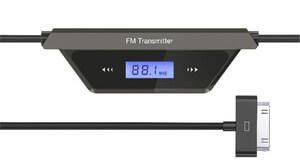 It is also possible to play Spotify songs in car by connecting your phone to your car via FM Single. This alternative to Bluetooth does not require Internet access. Rather, you just need an FM Transmitter to enjoy Spotify music as you drive along the busy driveways.
• Start by turning on the Spotify music on your device that you would like to listen to.
• Ensure your device has an Aux port as this is the port where the FM Transmitter should be plugged into.
• Search for the FM radio on your car sound system, using the same frequency and start streaming.
#5 Play Spotify Music on Parrot
Technology has really advanced and this method just gives you a real feeling of a real-time computing experience. The Parrot Asteroid is actually an in-car built system that is meant to entertain you in the most sophisticated way. It has got a native Spotify client that enables you to play stream Spotify music even if your phone is miles away. You, however, will need a data or internet connection to enable your phone communicates with the car stereo.
• Upgrade to Spotify Premium as you will not be able to stream with the free tier.
• Next, download the Spotify app to your Parrot Asteroid Smart using ASTEROID Market.
• Log into the Spotify app and continue to enjoy your offline stored Spotify music.
#6 Stream Spotify via USB Drive
Connecting car radio with USB flash drive is another effective way to sync Spotify songs to car. However, as Spotify uses DRM to protect the music copyright, it's no easy job to download Spotify tracks and playlists to USB drive. In such case, you'll need some 3rd-party Spotify music downloader software for help, for example, ViWizard Spotify to MP3 Downloader which can easily download Spotify songs offline and save them as MP3 without losing any quality. Once downloaded, you are able to transfer the DRM-free Spotify music to USB stick and connect to car system for playback. Best of all, it works with both Free and Premium accounts of Spotify.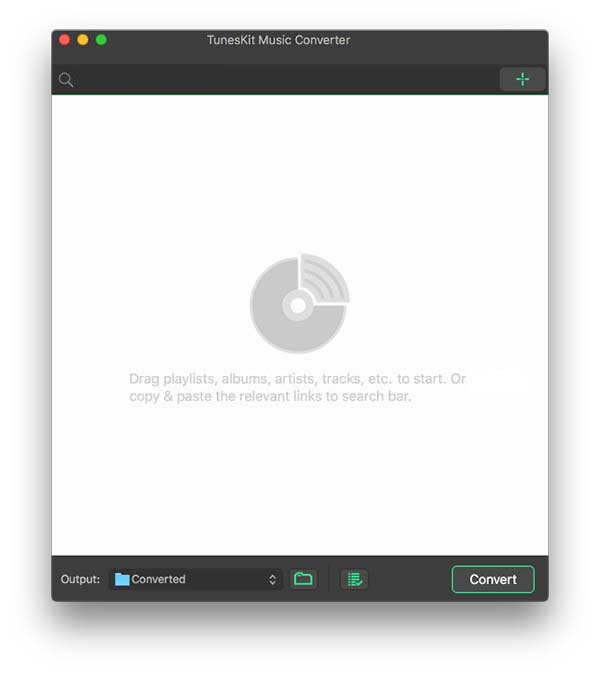 Verdict
Playing Spotify in the car is great entertainment regardless of the method you pick from the above ways. However, the effort it takes from start to finish may bring variation as far as getting quality music is concerned. Spotify Bluetooth gives the better option as compared to using an Aux cable, a USB cable to connect to Android, CarPlay or an FM Transmitter that needs to be plugged in.
More Spotify Tips & Tricks

Matt Smith is an amateur writer engaged in ViWizard in 2013. He is a movie lover who write a lot of movie reviews for many websites and blogs.