Any time you get sick of your life and want to hit the road, just pull out. A road trip feels like a true adventure, which can be one of the best ways to travel – much more so than air travel. On a road trip, you can find the freedom, the sights, and the lifestyle. Behind the wheel, you take control of your destination and journey, you can't enjoy with other forms of travel.
It is also a great chance for you and your significant friends or family members to have a great unforgettable experience. In the road trip, you have time for deep talks with people around, and share lots of joy and discovery together.
Sometimes, you'll be on your way alone. There is no one to talk with you. There is full of boring and loneliness. Or You're forced to take a route that offers little variety in scenery and nothing much to look at.
This is the time when you should listen to some funny and fantasy audiobooks. Audiobooks can make those long stretches of highway much more interesting. Our picks for the best road trips audiobooks are sure to keep you energized and give the trip greater meaning. Why not download these audiobooks for road trips to get started?
Best Audiobooks for Road Trip
1. 'Harry Potter' Series by J.K. Rowling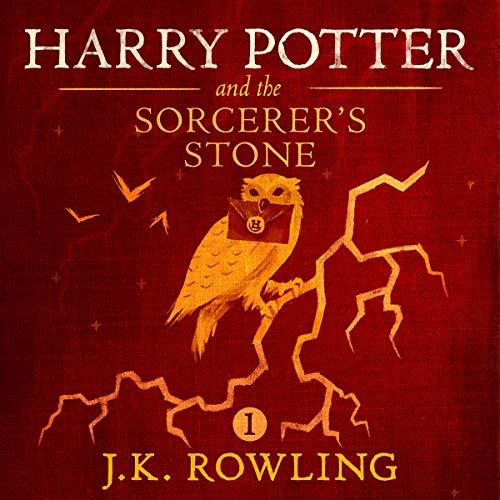 Narrator: Jim Dale
Vibe: Harry Potter is a series of fantasy novels which chronicle the lives of a young wizard, Harry Potter, and his friends Hermione Granger and Ron Weasley, all of whom are students at Hogwarts School of Witchcraft and Wizardry. The main story are concerns Harry's struggle Lord Voldemort, a dark wizard who intends to become immortal, overthrow the wizard governing body known as the Ministry of Magic and subjugate all wizards and Muggles (non-magical people).
2. 'A Song of Ice and Fire' Series by George R.R. Martin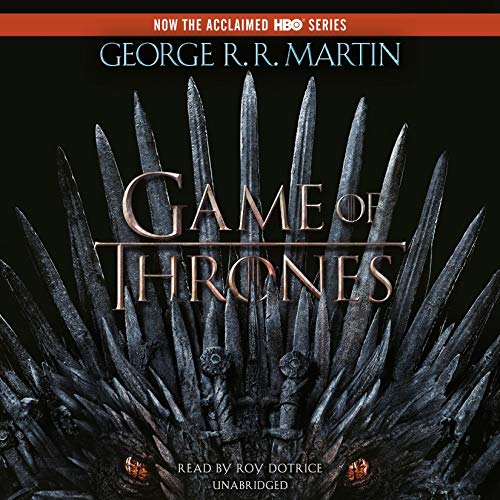 Narrator: Roy Dotrice
Vibe: A Song of Ice and Fire is a series of epic fantasy novels which takes place on the fictional continents Westeros and Essos. Set in a magical version of the Middle Ages, it chronicles the exploits of the Stark, Baratheon, Lannister, and Targaryen families as they struggle for power in a deadly civil war. Violence percolates through nearly every scene, including sword fights, beheadings, rapes, wolf attacks, death by molten gold, and more.
3. 'Bloody Jack' Series by L.A. Meyer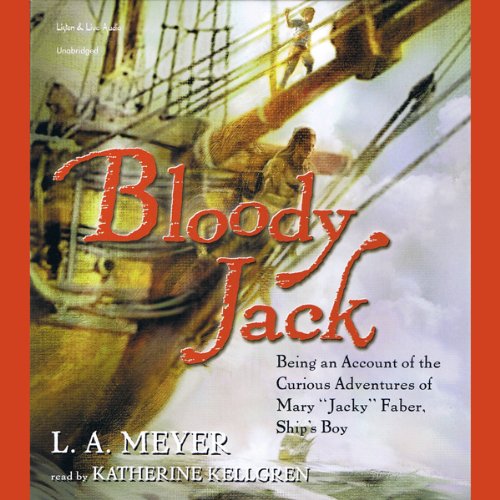 Narrator: Katherine Kellgren
Vibe: Bloody Jack is a historical novel which is centered on an orphaned girl in London in the early 19th century. After losing her entire family to disease, eight-year-old Mary Faber joins a gang of orphans led by Rooster Charlie. One day, after stealing some bread, Mary stumbles across Charlie's corpse and realizes that he's been murdered. Donning his clothes, she assumes the identity of "Jack" and joins the crew of HMS Dolphin as a ship's boy. As a mark of honor, her shipmates give her the nickname "Bloody Jack".
4. 'The Girl with All the Gifts' Series by M.R. Carey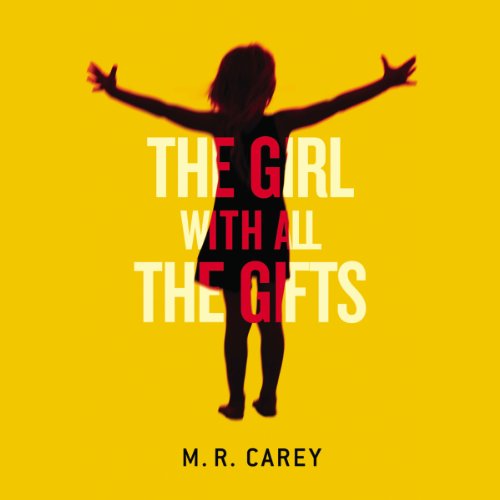 Narrator: Finty Williams
Vibe: The Girl with All the Gifts is a science-fiction novel which deals with a dystopian future in which most of humanity is wiped out by a fungal infection. Melanie is a very special girl. Dr. Caldwell calls her "our little genius." Every morning, Melanie waits in her cell to be collected for class. When they come for her, Sergeant Parks keeps his gun pointing at her while two of his people strap her into the wheelchair. She thinks they don't like her.
5. 'Jurassic Park' Series by Michael Crichton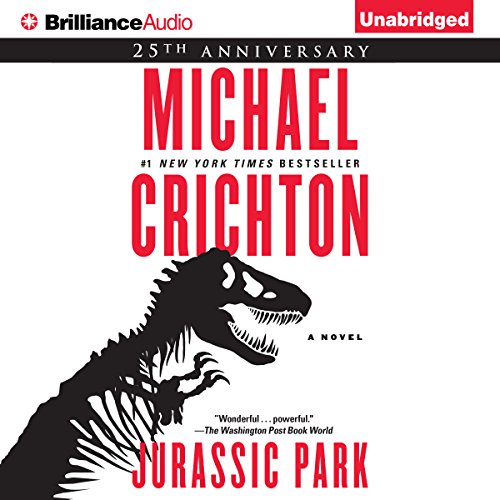 Narrator: Scott Brick
Vibe: Jurassic Park is a 1990 science fiction novel, divided into seven sections (iterations). A cautionary tale about genetic engineering, it presents the collapse of an amusement parkshowcasing genetically recreated dinosaurs to illustrate the mathematical concept of chaos theory and its real world implications.
6. 'Born a Crime' by Trevor Noah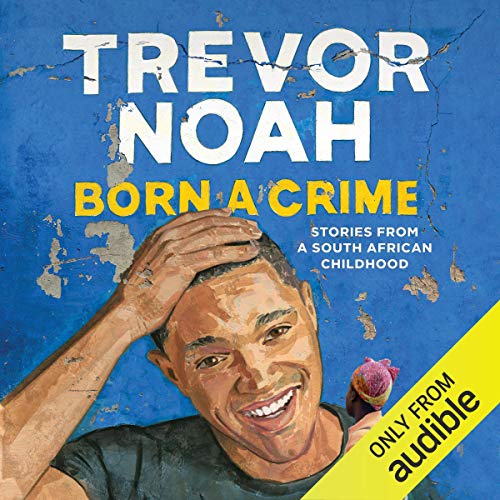 Narrator: Trevor Noah
Vibe: One of the comedy world's fates-rising stars tells his wild coming of age story during the twilight of apartheid in South Africa and the tumultuous days of freedom that followed. Noah provides something deeper that traditional memoirists: powerfully funny observations about how farcical and social systems play out in our lives.
7. 'Becoming' by Michelle Obama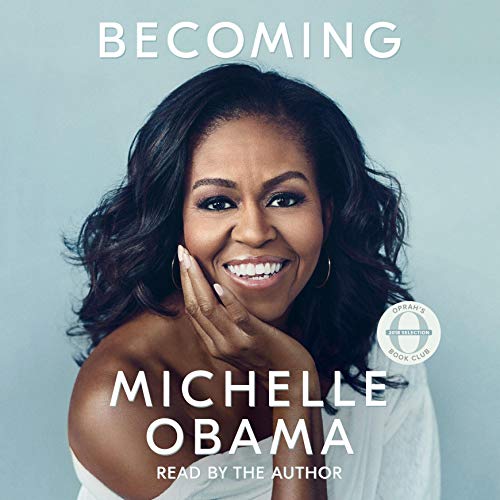 Narrator: Michelle Obama
Vibe: In her memoir, a work of deep reflection and mesmerizing storytelling, Michelle Obama chronicles the experiences that have shaped her – from her childhood on the South Side of Chicago to her years as an executive balancing the demands of motherhood and work to her time spent at the world's most famous address. With unerring honesty and lively wit, she describes her triumphs and disappointments, both public and private, telling her full story as she has lived it.
8. 'To Kill a Mockingbird' by Harper Lee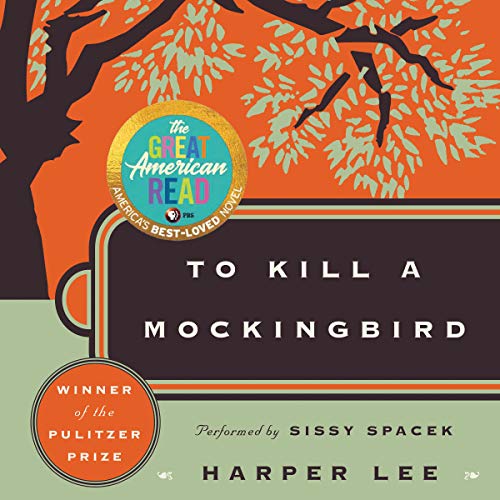 Narrator: Sissy Spacek
Vibe: To Kill a Mockingbird is a novel which are loosely based on Lee's observations of her family, her neighbors and an event that occurred near her hometown of Monroeville, Alabama, in 1936, when she was 10 years old. The novel is renowned for its warmth and humor, despite dealing with the serious issues of rape and racial inequality.
9. 'Sherlock Holmes' by Sir Arthur Conan Doyle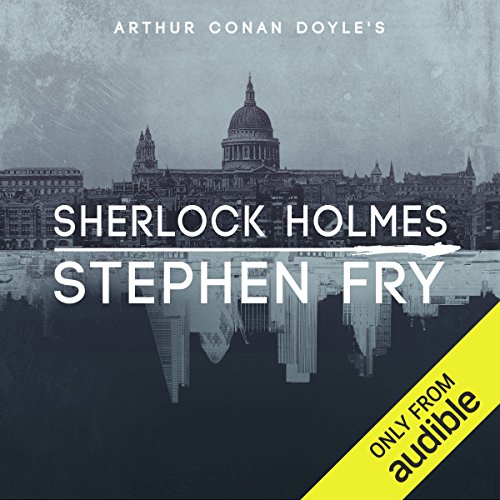 Narrator: Stephen Fry
Vibe: Sherlock Holmes is a fictional detective created by the author. Referring to himself as a "consulting detective" in the stories, Holmes is known for his proficiency with observation, forensic science, and logical reasoning that borders on the fantastic, which he employs when investigating cases for a wide variety if clients, including Scotland Yard.
10. 'Wishtree' by Katherine Applegate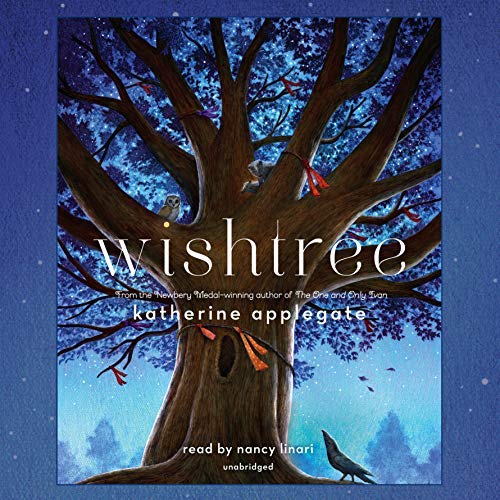 Narrator: Nancy Linari
Vibe: Red is an oak tree who is many rings old. Red is the neighborhood "wishtree" – people write their wishes on piece of cloth and tie them to Red's branches. Along with her cow friend, Bongo, and other animals who seek refuge in Red's hollows, this "wishetree" watches over the neighborhood. You might say Red has seen it all. Until a new family moves in. Not everyone is welcoming, and Red's experiences as a wishree are more important than ever.
If you don't find what you are looking in our list of best audiobooks for travel, search for "audiobooks for a road trip" on the Internet. Don't forget to sign up for the Audible free trial using your Amazon account.
More about Audiobooks Converter You'll Need
Whether you are hitting the road for a self-driving travel, or you just need something to listen to while working out or taking a walk, audiobooks can transport you on a mental road trip that ignites your imagination. At this point, ViWizard Audible Audiobook Converter would be a good assistant. With its help, you can break all DRM protection from Audible and converter Audible audiobooks to most of popular formats, so as to listen to them in your car, on any other device, and even out of Audible.

Matt Smith is an amateur writer engaged in ViWizard in 2013. He is a movie lover who write a lot of movie reviews for many websites and blogs.