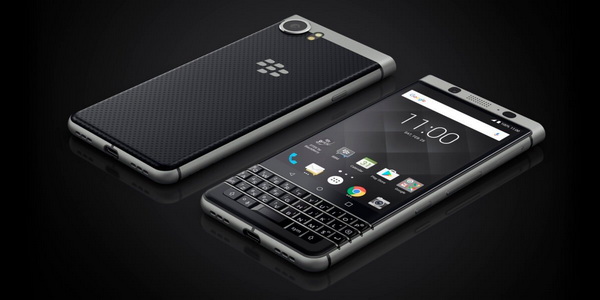 "Can I use my BlackBerry to play Audible audiobooks? I'd like to learn something new through audiobook stories instead of music on my way to work or on my way home. Have surfed on the internet for a long time but I am still confused if it is possible or not and how to do that. Please help."
BlackBerry is a line of smart phones and tablets developed by the Canadian company BlackBerry Limited. Because of its secure communications and mobile productivity, it has been a mainstream mobile device brand for many years and reaches its peak in September 2013. The original devices are all with the BlackBerry OS system. After that, it has lost its edge due to the popularity of the Android and IOS systems. In 2015, BlackBerry turn to produce the Android-based smartphones such as the Priv, DTEK50, DETK60 and so on. So the question whether it is possible to play Audible audiobooks on BlackBerry vary depending on the operating systems. Let's continue to find out the details.
Play Audible Audiobooks on BlackBerry with Android System
The latest models such as BlackBerry KEYone, Aurora, Motion all have Android systems, so you can easily install the Audible app just like any other Android phones to enjoy your audiobooks if your phone's model is on the compatible list.
1. Launch your BlackBerry mobile phone or tablet.
2. Go to the Google Play Store and search 'Audiobooks from Audible'.
3. After finding the Audible app, you can click 'Install' button and wait a few moments for it to be installed to your device.
4. Audible is an all-in-one app to buy and play audiobooks. If you haven't bought any audiobook yet, you can go to the 'Store' from the app to buy one directly.
5. After purchasing, your Audible books will show up on the library. Just tap the download button to start downloading.
6. When it is done, you can click the play button to enjoy your audiobooks.
7. Audible offers abundant settings, you can change the playback speed, add a note and set a timer so on.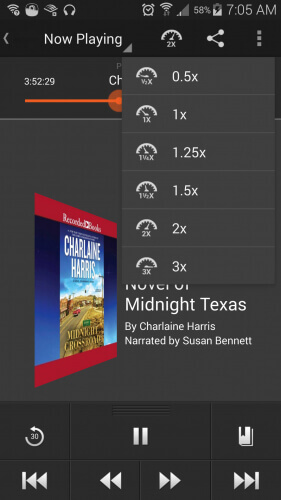 Alternative Way to Listen to Audible Audiobooks on BlackBerry OS Devices
However, if your BlackBerry phone is old and runs the BlackBerry OS, it will not be supported by Audible anymore and you can't install the Android version Audible app to it. So what can you do?
No worries, though you can't use the Android app, you can still use other players such as the best audiobook player 'Play-a-Book' on BlackBerry. The only thing you need to note is that Amazon Audible files are encrypted with the FairPlay DRM copy protection. So the original formats AA and AAX are not supported by the third-party players. To solve the problem, you need to use a specific Audible audiobook converter.
ViWizard Audible AA/AAX Converter for Windows/Mac is a useful utility which can help you shatter the DRM copy protection and change the output format for your audiobooks. It was specifically developed for beginners, so its interface is pretty user-friendly and no tech knowledge is required to use the software. Besides, it is very lightweight as well as with highest performance. To find out more details how it works, just click the download button below.
Following is the comprehensive guide on how to convert Audible audiobooks:
1

Import Audible audiobooks to ViWizard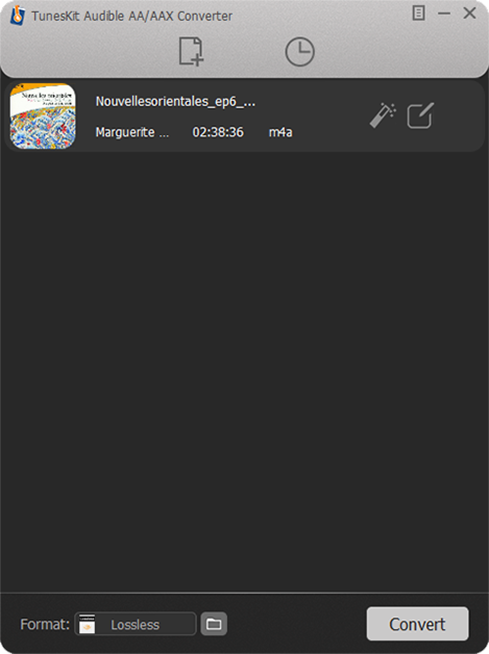 To Convert your audiobooks, please download the audiobooks into your computer first. If your Audible audiobooks are downloaded from other devices such as mobile phones, you can connect the devices via USB and copy the audiobooks to the computer first. Then it is as easy as 'Drag & Drop' to import the files.
2

Customize output settings (optional)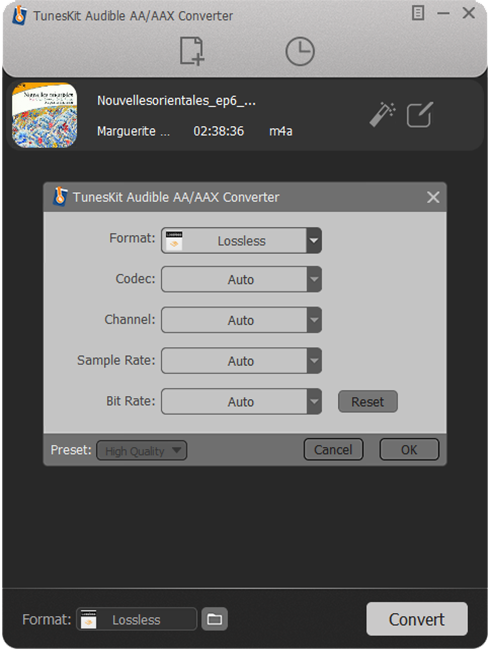 Depending on your requirement, there are a lot of options for you to customize your files for your BlackBerry. The features include 'selecting an output format, changing volume/playback speed, splitting your audiobooks, editing the files and so on. Just follow the screen wizard to change the settings you want.
3

Convert the Audible audiobooks to BlackBerry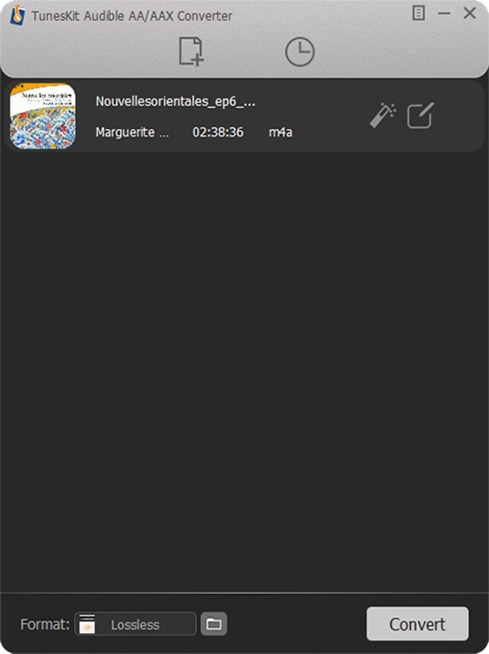 You just need to click 'Convert', ViWizard Audible Converter will do the rest for you like converting Audible audiobooks and removing DRM. During converting, please don't do anything else on the software as it may affect the software from running.
4

Upload Audible audiobooks to BlackBerry

Almost all the BlackBerry phones supports SD cards, so you can transfer the audiobooks to SD card first and then insert the SD card to your phone. If you don't have an SD card or you simply don't like to use it, you can also directly connect your phone to the computer via an USB cable and then copy and paste to transfer the files to phone internal storage.