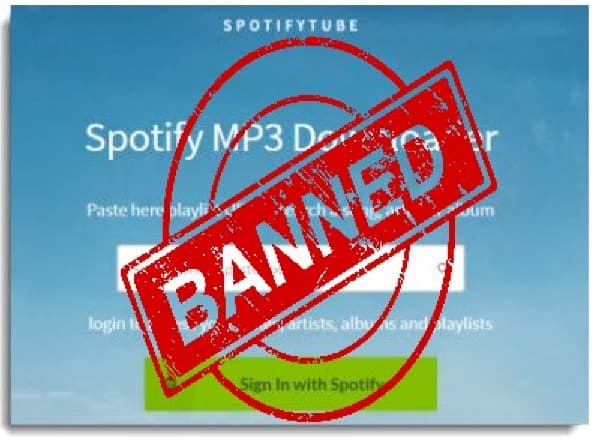 What's the best converter to convert Spotify music to MP3? Some of you might say SpotifyTube. Once SpotifyTube.com was the go-to site for many Spotify users to download tracks from Spotify. One of the main reasons why SpotifyTube is so popular is that it is easy to use. Users only have to sign in with Spotify account and search for songs or playlists or just simply paste the URL of the song. And then click the download button, SpotifyTube will bring you the MP3 file of Spotify song within seconds.
In the following parts, I'll introduce you how SpotifyTube was created and the best alternative to convert Spotify songs to MP3.
Part 1. SpotifyTube.com - What You Need to Know
Before we get started, you may want to know more about the Spotify online website. Here's the main information you need to know.
What is the SpotifyTube online website?
SpotifyTube.com was once a popular Spotify to MP3 online conversion website which could help Spotify music lovers to find corresponding Spotify tracks on YouTube and download them as MP3 in a few clicks.
How does the SpotifyTube.com work?
From the information above you should have known that the discontinued SpotifyTube is not converting the original Spotify contents to MP3 files, but the YouTube video version of the matched items instead.
How to download MP3s from Spotify on the SpotifyTube.com?
To download Spotify songs as MP3 was an easy job on the SpotifyTube online website. For starters a compatible web browser is an essential to visit Spotifytube: Spotify downloader to mp3. In the meanwhile, make sure you have a Spotify account by signing up for free. That way you can access your library, your liked songs playlist and more on Spotify's official for http://play.spotify.com/ and https://open.spotify.com/pages or applications for Android, iOS, Windows and Mac to get the link from the contents you want as MP3 by opening up the extended menu for "Copy Link to".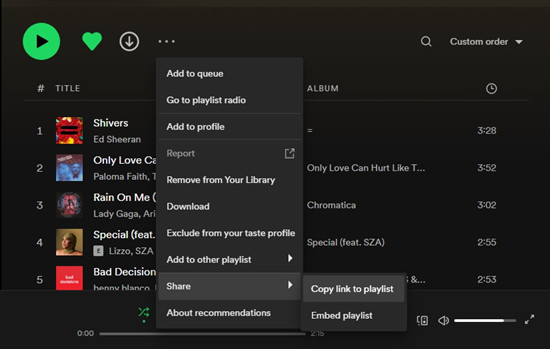 Once you copy the link to your clipboard, head to the website with your Spotify account and paste the link to the search box that SpotifyTube provides, then the matched contents would be displayed and you are able to get some MP3 by clicking the download button.
However, the website is dead and the service is gone because of various reasons. Now if you try to access it on the internet, you may encounter with this main frustration.
Why the SpotifyTube.com is gone?
As for why the owner of SpotifyTube built this site, he once explained it:
The primary motivation behind Spotifytube was my friend that was trying to make an audio CD to play music in his car. He asked me for help because he has a Spotify premium account and can download all his tracks for offline use. We figured files are located on his hard-drive, but we couldn't find a way to access the encoded files containing the audio files.
We've been reading about how Spotify protects and encodes their music preventing users from downloading the audio files. We looked for a solution online, but it seemed there isn't any Spotify downloader available online. We figured we can find Spotify tracks on YouTube and convert YouTube videos to the mp3's without doing any harm to Spotify.
To our surprise, it worked so well that we wanted to give other people way to convert their Spotify tracks and make audio CDs to listen in their cars.
Part 2. How to Find Alternatives to SpotifyTube Online Website
Now you must want to find some best alternatives to the SpotifyTube online website. Here's how.
Where can I find the alternatives to the SpotifyTube.com?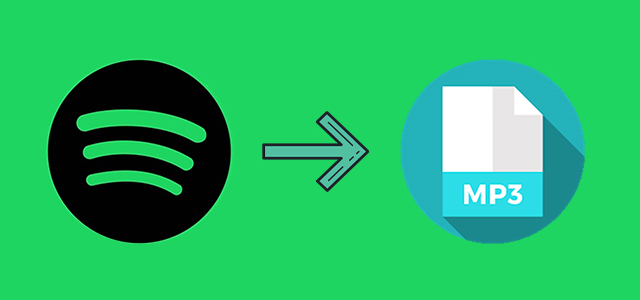 If you wish to know some very similar websites to the SpotifyTube, which allows you to download Spotify songs to MP3 particularly by a URL, we actually have set out to find some best alternatives to it with various features. Learn how to Convert Spotify URL to MP3.
Where can I find the alternatives to the SpotifyTube.com?
What you may want to know is how most Spotify users download and convert their favorite contents, such as song, podcast, playlist, album, artist, audiobook (Yes, Spotify now has audiobooks!) and more now. During our exploration, in addition to online websites, other media such as Google Chrome extensions (for example: the Spotiload, known as Spotify VK downloader), Telegram bots (for example: Spotify Music Downloader), third-party Spotify music downloaders and more can help you as expected. Read our review for how to convert Spotify to MP3 in free/paid 16 ways.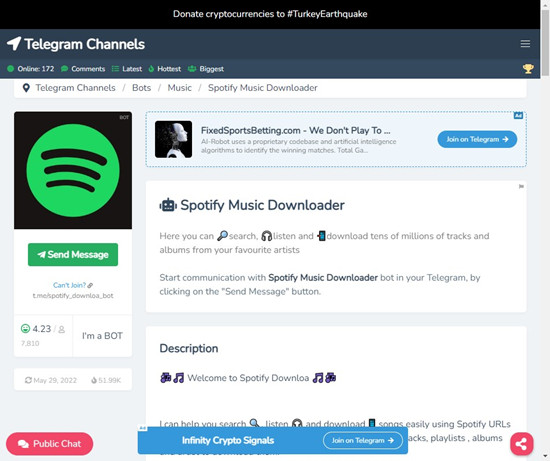 While you can get the desired MP3 files of the selected Spotify contents, there're still some differences between how the tools above work. And in most cases, the SpotifyTube server was down for unknown reasons when you were still waiting for your files. But you'll never experience such when you're using the Spotify Music downloader, which is more stable and solid.
Spotify music downloader is the most popular ways that users will take advantage of. Since Spotify will provides a better audio quality on its desktop application than the Spotify Web Player for both Premium and Free users. So the MP3 files you get from the Spotify Music converter actually can improve your listening a lot. Read our review to the best Spotify Music downloader.
Part 3. Best Alternative to SpotifyTube converter: ViWizard Spotify Music Converter
If you're on the market of Spotify Music downloaders, look no further? With the best DRM-removal function, ViWizard Spotify Music Converter is designed for both Premium and Free users to download the on-demand contents from the desktop app. For the output audio file format, we provide 6 options from the lossy MP3, M4A, M4B, WAV, AAC to the lossless FLAC. As stated, you can have the 100% original versions of the contents you want from Spotify. Or for the advanced listeners, you can even adjust other output parameters in ViWizard such as bit rate, bit depth, sample rate and channel. So that you can store the MP3 files with an improved audio quality on all your devices!

ViWizard Spotify Music Converter Key Features
Convert and download Spotify songs to MP3 and other formats
Download any Spotify contents at 5X faster speed
Play Spotify songs offline anywhere without Premium
Save Spotify with the original audio quality and ID3 tags
ViWizard Spotify Music Converter works fine on both its Windows and Mac versions. Pick the correct version from the Download box below! And follow the tutorial here to select and convert the music tracks in MP3!
1

Launch ViWizard and Import Songs from Spotify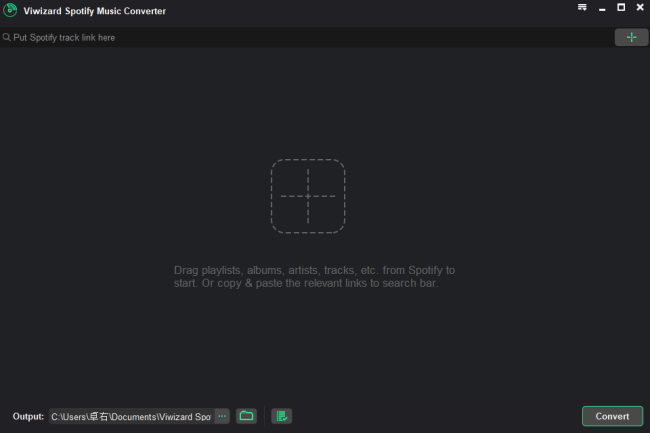 Open ViWizard software and the Spotify will be launched simultaneously. Then drag and drop tracks from Spotify into the ViWizard interface.
2

Set Up Output Parameters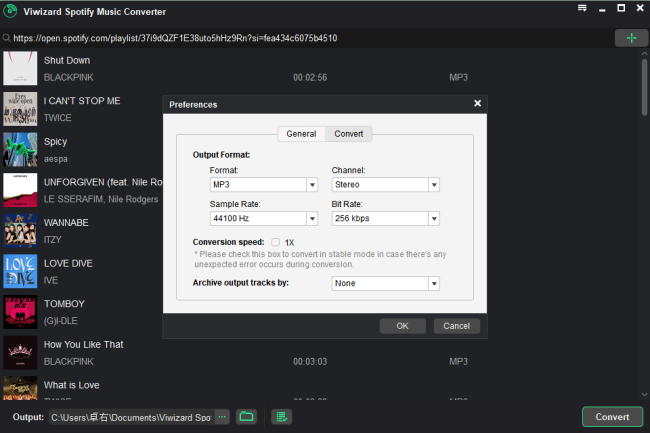 After adding music tracks from Spotify to ViWizard, you can choose the output audio format. There're six options including MP3, M4A, M4B, AAC, WAV and FLAC. And then you can adjust the audio quality by selecting the output channel, bit rate, and sample rate.
3

Start the Conversion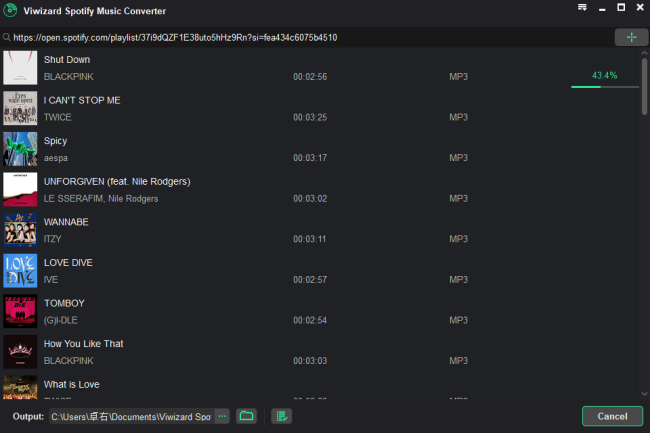 Once all the setting is finished, click the "Convert" button to start loading Spotify music tracks. After the conversion, all the files will be saved to your specified folder. You could browse all the converted songs by clicking "Converted" and navigate to the output folder.
Conclusion
The old SpotifyTube is gone without a trace, but thankfully with the help of ViWizard Spotify Music Converter, we still can convert Spotify songs to MP3 and enjoy them everywhere we want. What are you still waiting for? Just hit the download button below to start a free trial and get the ultimate Spotify listening experience.