Books bring human knowledge and also happiness. Human deluges in reading books for nearly a thousand years. But since the last century, things have changed. Some newly appearing things like TV series, movies, and a special form of books – audiobooks, attract more attention of ours. Some audiobook fans insist that audiobooks have some additional strengths. For example, listeners achieve reading without using eyes so that they can better protect their eyes. To get a great audiobook listening experience, finding out a good audiobook provider is quite important. Audible is a first-rate audiobook platform and also one of the oldest audiobook providers on earth. With only $7.95/$14.95 a month, you can enjoy audiobooks on Audible, which owns over 200,000 titles now.
Some people use a smartphone to play Audible audiobooks; Some use MP3 players. If you listen to Audible at home, a marvelous way to listen to Audible audiobooks is to use smart TVs like Sony Smart TV. Is it possible to play Audible audiobooks on Sony Smart TV? You cannot play Audible on Sony Smart TV through the Audible app, which we usually use to play Audible books. But we will introduce a reliable and easy method for you to stream Audible on Sony Smart TV.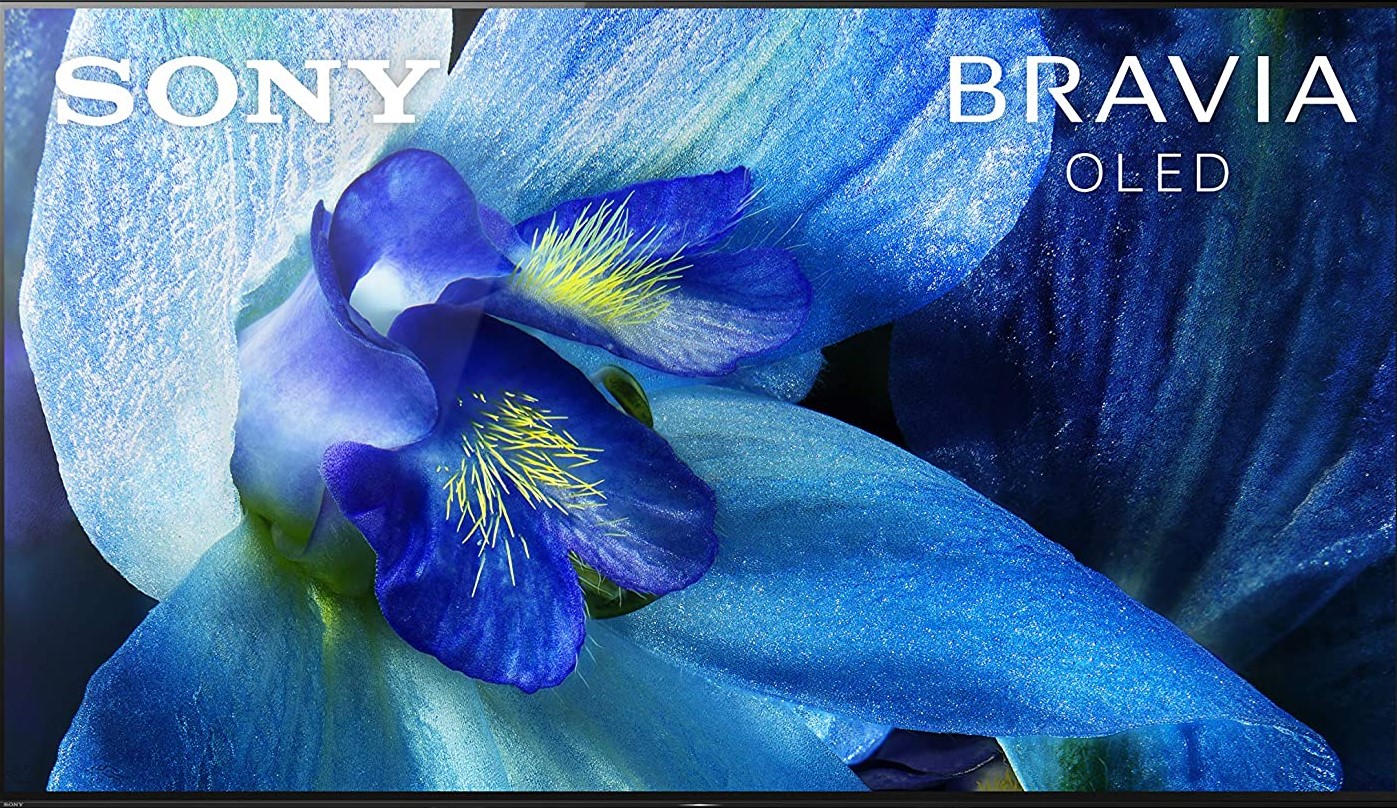 Convert Audible to play on Sony Smart TV
Audible only permits users to play its audiobooks with the Audible app on devices that it admits. It encrypts its audiobooks in AA/AAX formats to make sure that. If you are a Sony Smart TV user, you may know that not all the apps that can be installed on Sony Smart TV. From the Google Play Store on the Android TV, you can check the apps that can be installed on Sony TV. There are many kinds of apps like Facebook, Twitch, VLC. But Audible is not among them. Since the Audible app cannot be installed on Sony Smart TV, the only method to stream Audible on Sony Smart TV is to convert Audible AA/AAX to MP3 or other unprotected formats.
ViWizard Audible AA/AAX Converter can help you to convert Audible. ViWizard Audible AA/AAX Converter is one of the best Audible converters you can find. It can convert any Audible AA/AAX audiobooks. The output audio supports most universal audio formats such as MP3, M4A, M4B, FLAC, AAC, AAC, OGG. If you care about the output audio quality, this is just the one you need, since ViWizard offers the Lossless option which enables users to preserve the original quality of the audiobooks.
ViWizard AA/AAX Converter is also one of the fastest Audible Converters, boasting of its 100X faster conversion speed. More also, this AAX converter does not require you to authorize an iTunes account nor install the Audible app. This makes the operation extremely easy. Want to see how easy it is? Why not download and install ViWizard right now and follow my instructions below to use it.
ViWizard Audible Converter Key Features
Losslessly convert Audible without account authorization
Convert Audible audiobooks to MP3 at a 100X faster speed
Freely customize the parameters of output audiobooks
Split audiobooks into small segments by time frame or audiobook chapters
Step 1 Import audiobook files to ViWizard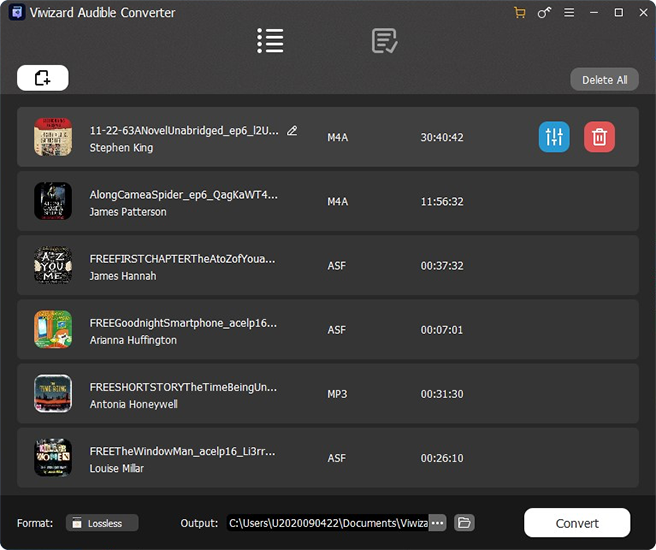 First of all, download Audible audiobooks on your computer. Then launch this ViWizard Audible Audiobook Converter. You need to click the Add Files button and load the Audible files. Or just drag the audiobook files directly to the screen of this software from your computer.
Step 2 Choose the target format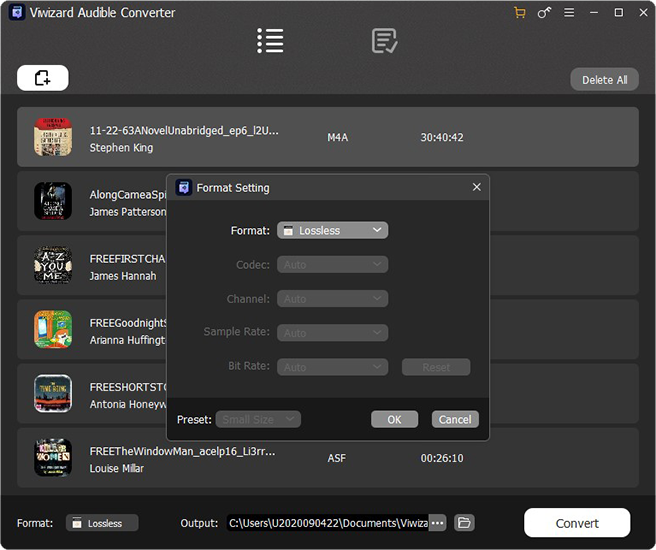 You can choose a format for your audiobook from MP3, M4A, M4B, FLAC, AAC, AAC, OGG. If you do not have a target format. MP3 is always a good choice for its wide compatibility. After you decide on the format, click the Format button and pick the format. Click the OK button. What's more, users are allowed to edit the codec, bit rate, sample rate, and other parameters of the converted audiobooks files at this window.
Step 3 Convert Audible audiobook to Sony TV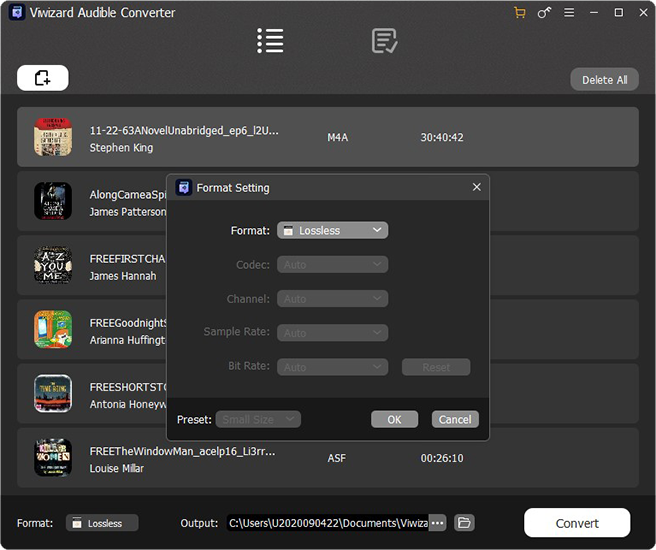 Just click the Convert button and ViWizard will convert them for you quickly. Click the Converted button to see all the converted audiobook files. You can also find them by clicking the Open button which looks like a folder.
Move Audible audiobooks to Sony TV with USB drive
After the conversion, you will get unprotected audiobooks that can be played on Sony Smart TV. Now we will use a USB drive to transfer Audible audiobooks to Sony Smart TV.
1. First, plug the USB drive into your computer. Find out the converted audiobook folder and drag the Audible audiobooks to the USB drive folder.
2. Insert this USB drive into Sony Smart TV. Click the Home button on the remote of this TV.
3. Go to the Music option and click the "+" button. Select all the audiobooks to Sony Smart TV. Now you can listen to Audible on Sony TV.
The bottom line
By using ViWizard Audible AA/AAX Converter to convert Audible audiobooks to MP3 or other unprotected audios, you are free to play Audible audiobook on any device including Sony TV, LG TV, and even Nintendo switch.