The year of 2019 is coming to an end. You must have a productive year. In 2019, what kind of new story or new book have you read in your spare time? Or if you prefer to listen to audiobooks, there are many great audiobooks have been released in 2019. To find out what's the best audiobooks for 2019, check out the chart below to see if you miss the essence of the year 2019.
# The Institute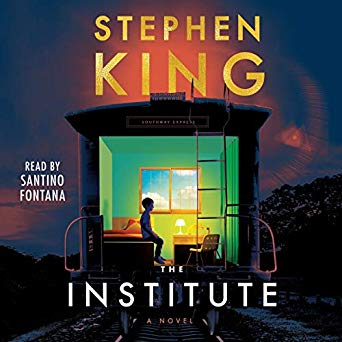 Author: Stephen King
Narrator: Santino Fontana
iTunes Purchase Price: $16.99
Tim Jamieson leaves Florida and travels to the fictional small town of DuPray, South Carolina. In suburban Minneapolis, intruders silently murder twelve-year-old Luke Ellis's parents and kidnap him. He wakes up in a room identical to his own at The Institute, a facility located deep in the woods of Maine. At The Institute are other kidnapped kids with special talents. Mrs. Sigsby, the institute's director, and her staff are dedicated to extracting the special talents from the children. As each new victim disappears to Back Half, Luke becomes more and more desperate to get out and get help.
# Range: Why Generalist Triumph in a Specialized World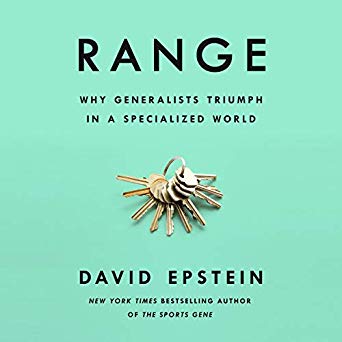 Author: David Epstein
Narrator: Will Damron
iTunes Purchase Price: $14.99
Plenty of experts argue that anyone who wants to develop a skill, play an instrument, or lead their field should start early, focus intensely, and rack up as many hours of deliberate practice as possible. If you dabble or delay, you'll never catch up to the people who got a head start. But a closer look at research on the world's top performers, from professional athletes to Nobel laureates, shows that early specialization is the exception, not the rule.
# On Earth We're Briefly Gorgeous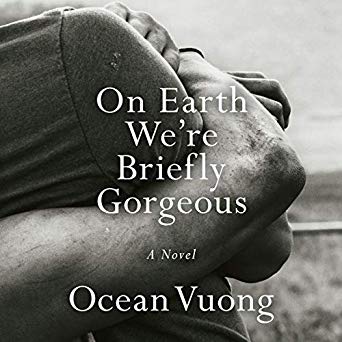 Author: Ocean Vuong
Narrator: Ocean Vuong
iTunes Purchase Price: $12.99
The novel is written in the form of a letter by a young Vietnamese American nicknamed Little Dog, whose life mirrors that of Ocean Vuong. The letter is written to Little Dog's mother Rose. The novel also recounts the life of Little Dog's grandmother, Lan, who escapes an arranged marriage during the Vietnam War and becomes a prostitute. She marries a white American soldier and gives birth to a child, although the father of the child is most likely another man. Working in a nail salon, she struggles as a single parent with her son and her mother Lan. Living in America as refugees, the three can barely speak English. Little Dog, who is gay, is abused by his mother throughout his childhood.
# The Water Dancer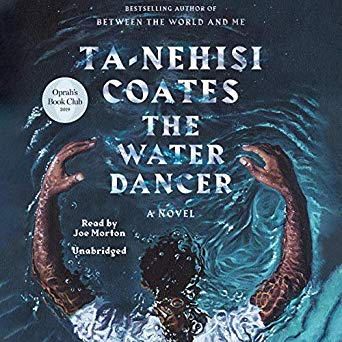 Author: Ta-Nehisi Coates
Narrator: Joe Morton
iTunes Purchase Price: $14.99
Hiram Walker was born into slavery during the Antebellum South on a declining tobacco plantation. He is the mixed-race son of a white plantation owner and a black mother who was sold away by his father when Hiram was young. In one instance when Hiram is driving across a bridge, he suddenly has a vision of his mother dancing. When the vision ends, his carriage has fallen into the water. His brother drowns, but Hiram is transported out of the water. He learns that his miracle survival was a result of a superhuman ability he has called conduction, which transports himself and others across impossible distances. This conduction is triggered by powerful memories: those of his mother.
# Daisy Jones & The Six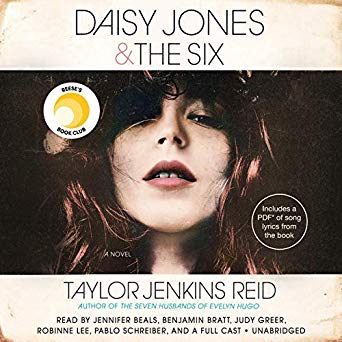 Author: Taylor Jenkins Reid
Narrator: Jennifer Beals, Benjamin Bratt
iTunes Purchase Price: $14.99
This is the story of a young, captivating singer who came of age in the late 60s/early 70s, all told as an oral history. The Six did not hit the big time until Daisy joined the band as their lead singer, but her presence brought along drama, intrigue, and a variety of tensions between herself and Billy Dunne, the leader of The Six.
# Across That Bridge: A Vision for Change and the Future of America
Author: John Lewis
Narrator: Keith David
iTunes Purchase Price: $16.99
Although it has been decades since the historic social upheavals of the 1960s, Americans continue to look to the Civil Rights Movement as the apotheosis of political expression. In Across That Bridge, Congressman Lewis draws from his experience as a leader of the Civil Rights Movement to offer timeless guidance to anyone seeking to live virtuously and transform the world. His wisdom, poignant recollections, and powerful ideas will inspire a new generation to usher in a freer, more peaceful society.
# Charlotte's Web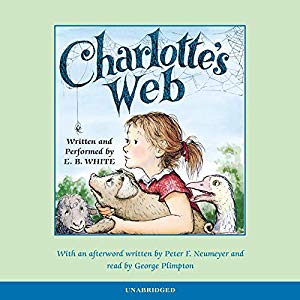 Author: E.B. White
Narrator: E.B. White, George Plimpton
iTunes Purchase Price: $12.99
Charlotte's Web is a children's novel by American author E. B. White and illustrated by Garth Williams; it was published on October 15, 1952, by Harper & Brothers. The novel tells the story of a livestock pig named Wilbur and his friendship with a barn spider named Charlotte. When Wilbur is in danger of being slaughtered by the farmer, Charlotte writes messages praising Wilbur (such as "Some Pig") in her web in order to persuade the farmer to let him live.
# Me: Elton John Official Autobiography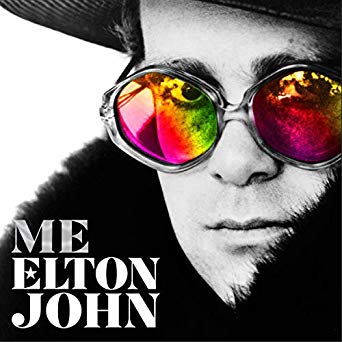 Author: Elton John
Narrator: Elton John, Taron Egerton
iTunes Purchase Price: $16.99
In his first and only official autobiography, music icon Elton John reveals the truth about his extraordinary life, from his rollercoaster lifestyle as shown in the film Rocketman, to becoming a living legend. His life has been full of drama, from the early rejection of his work with song-writing partner Bernie Taupin to spinning out of control as a chart-topping superstar.
# Dear Girls: Intimate Tales, Untold Secrets & Advice for Living Your Best Life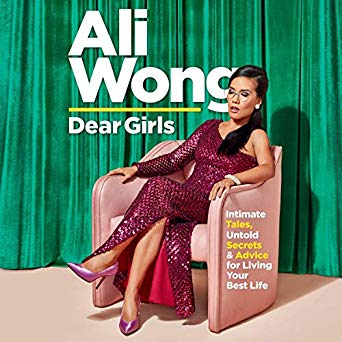 Author: Ali Wong
Narrator: Ali Wong, Justin Hakuta
iTunes Purchase Price: $12.99
Ali Wong's heartfelt and hilarious letters to her daughters (the two she put to work while they were still in utero) cover everything they need to know in life, like the unpleasant details of dating, how to be a working mom in a male-dominated profession, and how she trapped their dad.
# The Silent Patient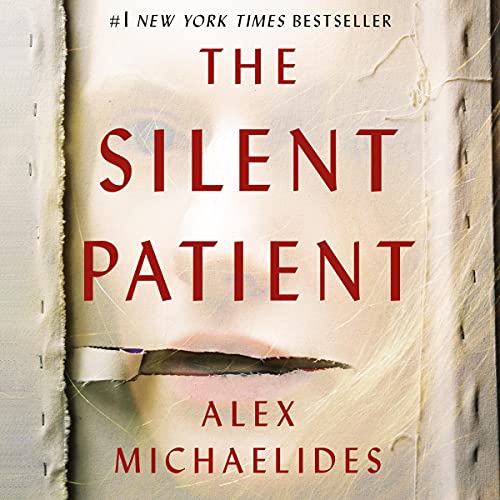 Author: Alex Michaelides
Narrator: Jack Hawkins
iTunes Purchase Price: $14.99
The Silent Patient is a shocking psychological thriller of a woman's act of violence against her husband―and of the therapist obsessed with uncovering her motive. Alicia Berenson's life is seemingly perfect. A famous painter married to an in-demand fashion photographer. One evening her husband Gabriel returns home late from a fashion shoot, and Alicia shoots him five times in the face, and then never speaks another word.
# A Nearly Normal Family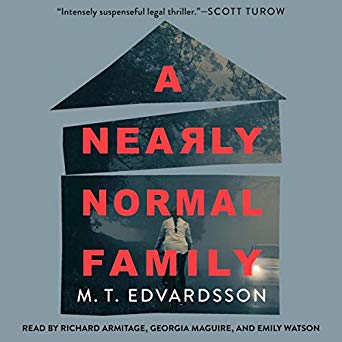 Author: M.T.Edvardsson
Narrator: Emily Watson, Georgia Maguire
iTunes Purchase Price: $19.99
M.T. Edvardsson's A Nearly Normal Family is a gripping legal thriller that forces the listener to consider: How far would you go to protect the ones you love? In this twisted narrative of love and murder, a horrific crime makes a seemingly normal family question everything they thought they knew about their life - and one another.
# The Bride Test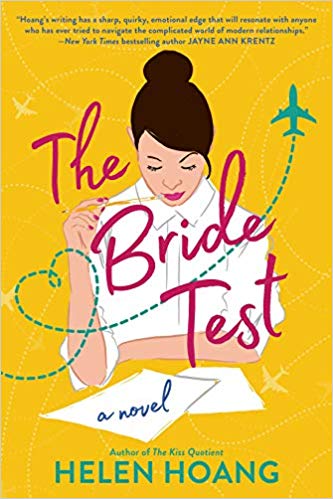 Author: Helen Hoang
Narrator: Emily Woo Zeller
iTunes Purchase Price: $19.99
Khai Diep has no feelings. Well, he feels irritation when people move his things or contentment when ledgers balance down to the penny, but not big, important emotions—like grief. And love. He thinks he's defective. His family knows better—that his autism means he just processes emotions differently. When he steadfastly avoids relationships, his mother takes matters into her own hands and returns to Vietnam to find him the perfect bride.
How to Make the Best of Your Audiobooks
These best audiobooks 2019 will be a great Thanksgiving or Christmas gift. Just pick one or two from them and send it as a gift! If you want to listen to them on other devices, such as, MP3 player or home stereo system, ViWizard DRM Audio Converter can help you make the best of your audiobooks. It is able to convert iTunes and Audible audiobooks to MP3 or any common format you like. The converted audiobooks can be listened anytime and anywhere you want. Don't hesitate to use the free trial.

ViWizard DRM Audio Converter Key Features
Losslessly remove DRM from Audible audiobook & iTunes audiobooks
Convert DRM M4P to MP3, AAC, WAV, FLAC, M4A, M4B
Retain 100% original quality and ID3 tags
Convert Apple Music songs to MP3, M4B, AAC
Convert between DRM-free audio file formats

Matt Smith is an amateur writer engaged in ViWizard in 2013. He is a movie lover who write a lot of movie reviews for many websites and blogs.