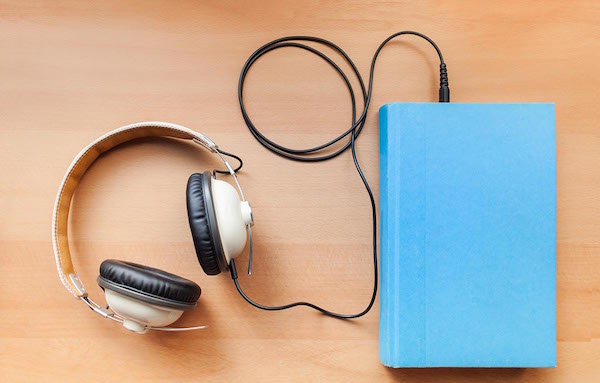 Did you newly join the audiobook club? Are you beginning to hunt for your first audiobook now? If so, you may find it's hard to pick up some great audiobooks for first listens since there are numerous audiobooks in the store waiting you to take a glance at the brief introduction before buying those books. It will take a rather long time and much effort in reading all the introductions to decide which audiobook would meet your needs. It will be even worse when you finally found the book you selected after a long time consideration just disappointed you. So in order to save your time, we are now listing top 5 audiobooks loved the most by other audiobook listeners on Audible.com based on high rates and reviews. You can follow the introductions below to choose the best audiobooks for first listens and start your listening journey now!
Top Picks of Best Audible Audiobooks for Beginners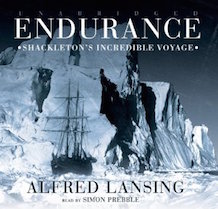 1. Endurance: Shackleton's Incredible Voyage
This is a new reading of the thrilling account of one of the most astonishing feats of exploration and human courage ever recorded. It tells the story of the crew of the Endurance, a ship that battled its way for six weeks through thousands of miles of pack ice while ironically only a day's sail from its destination. Prebble, the reader, delivers an excellent reading of the book, enhancing with his rich voice the humor, pathos, terror, exhilaration, frustration, disappointment, and resolution of the characters even as he speaks in their varied dialects of English. The New York Times Book Review called it "one of the greatest adventure stories of our time".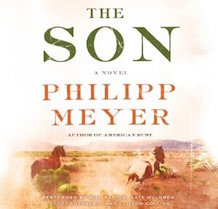 2. The Son
Philipp Meyer, the acclaimed author of American Rust, returns with The Son: an epic of the American West and a multigenerational saga of power, blood, land, and oil that follows the rise of one unforgettable Texas family, from the Comanche raids of the 1800s to the to the oil booms of the 20th century. Harrowing, panoramic, and deeply evocative, The Son is a fully realized masterwork in the greatest tradition of the American canon—an unforgettable novel that combines the narrative prowess of Larry McMurtry with the knife-edge sharpness of Cormac McCarthy. This is always a book that should be recommended as one of the all-time top picks.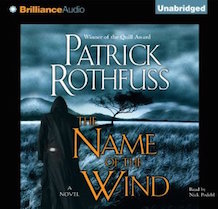 3. The Name of the Wind
The Name of the Wind is a fantasy novel by Patrick Rothfuss, the first book in a series called The Kingkiller Chronicle. The book is divided into two timelines: the first in the present, described in first person to a travelling scribe; the second in protagonist Kvothe's past, narrated by Kvothe himself. The story is all about a young man Kvothe who grows to be the most notorious magician his world has ever seen. It is a high-action novel written with a poet's hand, a powerful coming-of-age story of a magically gifted young man, told through his eyes: to read this book is to be the hero. In the audio edition of this book, you'll find a rich, deep and unusually engaging listening experience.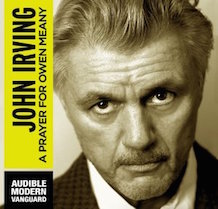 4. A Prayer for Owen Meany
A Prayer for Owen Meany was the seventh novel by American writer John Irving published in 1989, telling the story of John Wheelwright and his best friend Owen Meany growing up together in a small New Hampshire town during the 1950s and 1960s. According to John's narration, Owen is a remarkable boy in many ways; he believes himself to be God's instrument and sets out to fulfill the fate he has prophesied for himself. After listening to this book, you'll find A Prayer for Owen Meany is a wonderful book enhanced in audio with perfect narration. It's about family, love, friendship, bullying, growing up, and believing in oneself.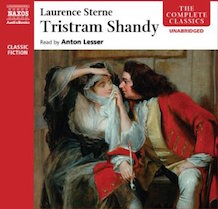 5. Tristram Shandy
Laurence Sterne's most famous novel is a biting satire of literary conventions and contemporary 18th-century values. Renowned for its parody of established narrative techniques, Tristram Shandyis commonly regarded as the forerunner of avant-garde fiction. Tristram's characteristic digressions on a whole range of unlikely subjects are endlessly surprising and make this one of Britain's greatest comic achievements. This is a very modern and funny work written hundreds of years ago and is definitely one of those novels that needs to be listened to by more people. It is zaney, smart, and addictive. Listening to this novel will expand your conception of what both a novel and an audiobook can do.
How to Convert Audible Audiobooks to MP3, AAC, WAV, etc.
After you bought those audiobooks from Audible, you'll find it will not allow you to copy the book files to some common media players for listening, such as your car radio or other MP3 players. This is simply because audiobooks sold in Audible store are all protected with DRM (Digital Rights Management) and can be played on Audible approved devices only. And that's why you'll find the formats of the Audible audiobooks are always AA or AAX instead of some other commonly used audiobook formats such as MP3, M4A or AAC.
In order to play Audible audiobooks on any media playing device, you'll need to use some 3rd-party audiobook converter to convert the DRM-ed AA or AAX audiobooks to DRM-free MP3, AAC, WAV, M4A or other formats. In this case, ViWizard DRM Audiobook Converter (Mac/Windows) could be the best solution to remove DRM lock from Audible audiobooks while converting the AA/AAX files to MP3, AAC, M4A, WAV, FLAC without losing any quality. By using such a powerful assistant, you'll be able to listen to any Audible audiobook on as many media devices as you like, including iPod, Sandisk Sansa, Zune HD, iRivier, Creative Zen, etc.
You can follow this complete tutorial to learn how to convert Audible audiobooks to MP3 or other formats with ViWizard DRM Audiobook Converter: How to Convert Audible AA/AAX to MP3 >>

Matt Smith is an amateur writer engaged in ViWizard in 2013. He is a movie lover who write a lot of movie reviews for many websites and blogs.