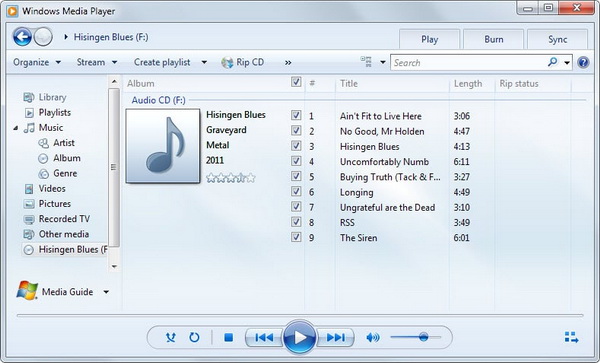 Windows Media Player (WMP) is a prominent media player for Windows computers as well as Windows mobile phones and tablets. It supports all kinds of media files including videos, music, audiobooks, pictures and has a lot of features like media file playback, library management, disc burning, ripping and streaming etc. If you love digital media contents and have multiple media files from different sources, then it is a good idea to import them to Windows Media Player for playback and facilitate management according to the options artist, album, genre etc. In most of the time, the process to import media files to WMP is a simple drag & drop. After importing , you will get quick access to all your digital media files in one place.
However, sometimes you may encounter the error that the files are corrupted or not supported when importing media files to WMP. That is mainly because some video or audio files are encrpyted by DRM protection. But just take it easy, there are other ways to fix that. Now I will take the Audible audiobooks for example to demonstrate how to import and play Audible audiobooks on Windows Media Player.
Official Way to Download and Import Audible Files to Windows Media Player 11
Amazon officially recommends users to use the iTunes or Audible Manager to play Audible audiobooks, which are easy to use. For the Windows Media Player, it won't allow users to add local Audible AA or AAX Audible files to WMP directly, you have to do everything from the scratch.
1. Download and install Audible Download Manager. You can go to the Audible official website to get it directly. After installing, you will see the Audible Download Manager main screen.
2. Launch Audible Download Manager and do the settings. Double click 'Audible Download Manager' to launch it >Click 'General Settings' menu and then select the option 'Windows Media Player' under the menu 'After download import files to', Click 'Save Settings' and Confirm.
3. Download and import Audible files to WMP. Login Audible account from the official website > click 'Library' > 'My Books' to find the Audible audiobook you want > click the 'Download' button. When it is downloaded completely, you will find it on the Windows Media Player.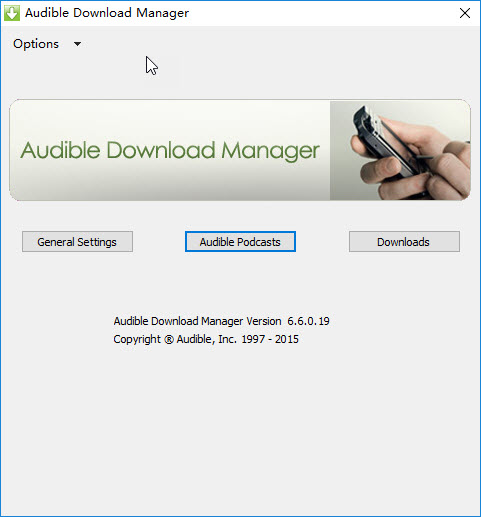 Play Audible Audiobooks on Windows Media Player Freely without an Audible Account
The aforementioned way to import Audible audiobooks works really well on Windows Media Player 11 if you have a good Audible account. But sometimes if you don't have access to your original account anymore such as it is hacked or forgot and there is not a way to retrieve them or you don't other versions of Windows Media Player 12, it won't work directly. Is there still another alternative solution to import the Audible audiobooks to Windows Media Player for playing? The answer is positive. You will just need to get a ViWizard Audible Audiobook Converter for Mac/Windows which can help you remove any limitations from all the Audible AA and AAX files and transform them to another popular universal format such as M4A, AAC, AC3, MP3, OGG, WAV, WMA, MKA and so on. It even doesn't require you to authorize the Audible files on your computer to let the software work. Just drag and drop the Audible AA or AAX files to the software, ViWizard Audible AA/AAX Converter will do the rest for you automatically. It offers a totally free trial version, so you can try it out as you want.
How to convert Audible audiobooks to import to Windows Media Player without authorization:
1

Prepare your Audible files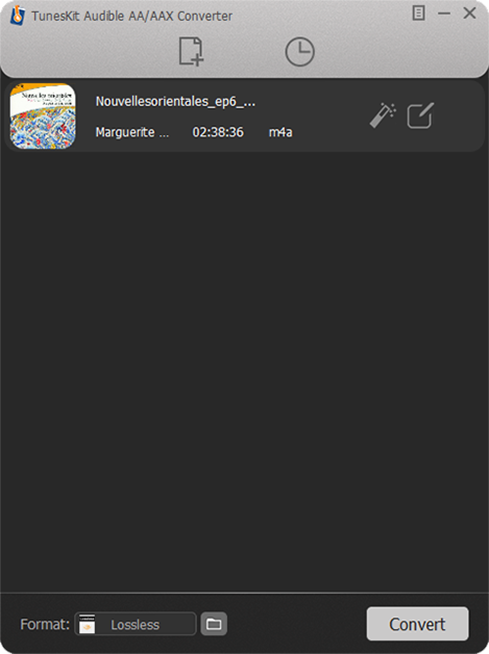 Before converting, please make sure you have got the Audible AA or AAX files on your local devices. ViWizard Audible AAX Converter supports all kinds of Audible audiobooks which are ripped from CD, downloaded from Audible website online and received from your friends or family members. And you can drag and drop to batch import the Audible files to the software.
2

Customize audible file settings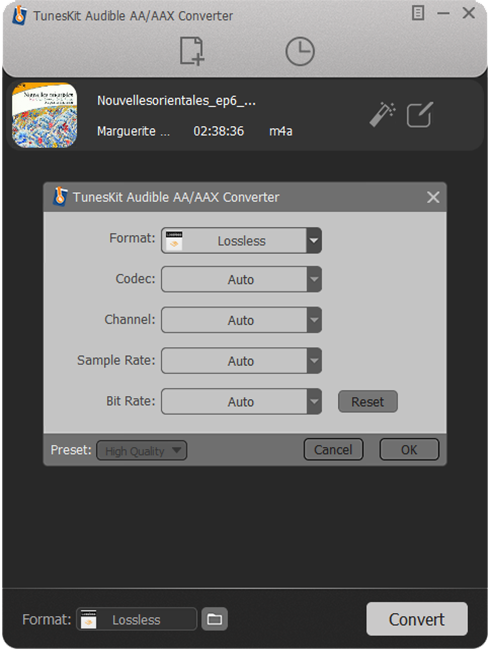 ViWizard Audible Converter offers many option to customize the output format, playback speed, volume and it supports chapters etc. to make the output files fit your needs better. You may keep the default options or change the parameters based on your requirements. For example, if you have a super long audiobooks, you can choose the option to split them by chapters or by hours etc.
3

Convert the Audible audiobooks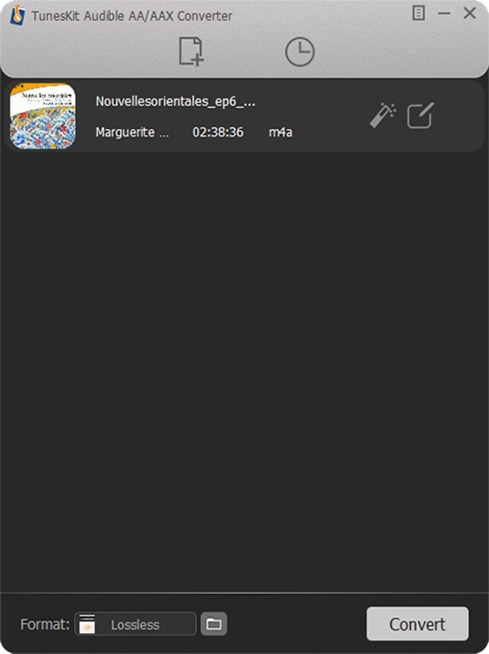 Finally, you can click 'Convert' button to convert your Audible audiobooks to Windows Media Player. ViWizard Audible Converter runs at a rather quick converting speed. It takes only a few minutes for multiple files. The DRM protection will be stripped away during the converting process. When it is done, you can drag and drop the output Audible files to the Windows Media Player to import them effortlessly.