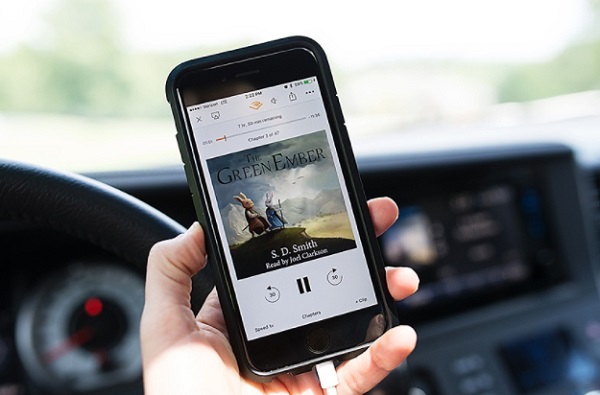 As one of the most important holidays of the year, Thanksgiving is a time when we can relax and plan for a trip with our family. Most probably, we'll drive several hours to Gradma's house to eat the turkey dinner. But as we travel to the destination, hours-long car journey could be so boring and fatigued without any entertainment. To keep the kids enjoyable and make the long car rides bearable, one of the best options is to play some great audiobooks. And it can appeal to the entire family in different age groups via the car's Bluetooth system.
If you feel entangled to pick up the best audiobooks for your Thanksgiving travel, don't worry. Here in this post, we are listing 5 of the best audiobooks you can find from Audible suitable for the whole family to listen to during the car journey. So just load up your Audible account and stay tuned for the best books to make your Thanksgiving journey go like a flash.
5 Best Audible Audiobooks for Thanksgiving Travel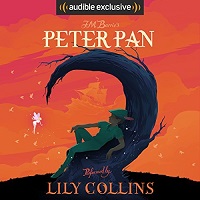 1. "Peter Pan" by J. M. Barrie, narrated by Lily Collins
As a childhood favorite book, Peter Pan in the form of audiobooks is one that your creative kid will come to adore. The boy who never grew up is a magical tale that you might have adored in your own younger days. Now actress Lily Collins brings new, youthful energy to Peter's magical adventures - her performance capturing the innocence and wonder of Barrie's original tale. With her dramatic narration, you'll fly along with Peter through Neverland - a place full of magic and adventure; a place where no one gets old. This fairly lengthy audio read is perfect for those mid-range car trips.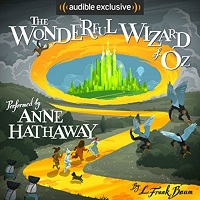 2. "The Wonderful Wizard of Oz" by L. Frank Baum, narrated by Anne Hathaway
The Wonderful Wizard of Oz is one of the best-known stories in American culture for over 100 years. You may have already seen this movie on the big screen with your children. But with Hathaway's impressive vocal repertoire, you'll get a totally different experience. There are lessons on courage, intelligence, tenderness, confidence and ambition. You'll be guided through the world of munchkins, winkies, and quadlings; witches and the humbug Oz, where your child will meet new friends such as Dorothy and her little dog Toto.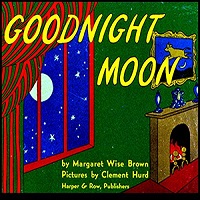 3. "Goodnight Moon" by Margaret Wise Brown, narrated by Buffy Allen
If your drive would last too many hours, you may probably find the kids will drift off on the way to Thanksgiving destination. Instead of just hoping they'll drift off, you are suggested to pick up a great classic tale that can help them fall asleep instantly. As a good bedtime story, the Goodnight Moon should be your top choice. It's a very nice little bedtime story with very nice illustrations telling  bedtime focused story about a little rabbit that is lulled to sleep surrounded by all that he knows and loves best in the great green room of his house.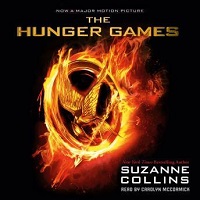 4. "The Hunger Games" by Suzanne Collins, narrated by Carolyn McCormick
It is not unusual these days to find a book written for the young adult that has appeal to an older audience. The Hunger Games is the book that anyone would enjoy. This cleverly created book is well written with good character development. It's far more about strategy, problem solving, critical thinking, relationship building, and the wisdom, or not, of rebelling and why. These are the common themes that young adults face in the teenage years. Could you survive on your own, in the wild, with everyone out to make sure you don't live to see the morning?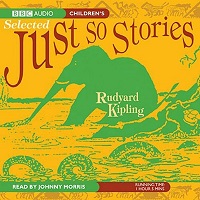 5. "The Completed Just So Stories" by Rudyard Kipling, narrated by Johnny Morris
Just So Stories is another excellent and beautifully told story that will thoroughly get you and your children engaged and entertained on a long car ride. It's the complete collection of Rudyard Kipling's classic fables, read by Johnny Morris. You will find stories such as "The Beginning of the Armadillos" and "The Cat That Walked by Himself" filled with creativity, inspiration, and total imagination included in this book. Thanks to the narrator, you'll really feel like sitting around a campfire, listening to him spin yarns about talking animals.
Tip: How to Play Your Audible Audiobooks in the Car
If you have subscribed to Audible, it's easy to purchase and download those audiobooks for your Thanksgiving trip in advance. But as a new Audible user, you may not know the fact that Audible audiobooks are only allowed to play on certain devices. This is because of the DRM copyright protection inserted into the books. Therefore, if you want to play the downloaded Audible audiobooks via your car radio system, you'll have to get rid of the DRM lock from books at first.
In this case, you have to use some third-party Audible DRM removal solutions like ViWizard Audible AA/AAX Converter. This software is able to delete the DRM encryption from Audible books and convert Audible AA, AAX to MP3, AAC, M4A, M4B, FLAC, WAV, or other formats. Then you can use a CD burning software to burn the DRM-free Audible books to CD and play the books via your car player or any other mobile device at any time you like. For more details on how to play audiobooks in car, please read on: How to Listen to Audible Audiobooks in the Car.
Now ViWizard Audible Converter is at a 40% off on its Thanksgiving & Black Friday Sale, which means that you can get a lifetime license at $29.95 only, saving half of the money. This might be the lowest price ever. If you like it, please go to its promo page to buy it now: 2020 ViWizard Thanksgiving & Black Friday Sale
Why Choose ViWizard Audible Converter?
Get rid of DRM protection from Audible audiobooks easily
Convert Audible audiobooks AAX/AA to MP3, AAC, FLAC, WAV, etc.
Split large book into small clips by chapters
Convert Audible audiobooks at 100X faster speed
Retain lossless quality and ID3 tags
Easy to use and the UI is friendly

Matt Smith is an amateur writer engaged in ViWizard in 2013. He is a movie lover who write a lot of movie reviews for many websites and blogs.