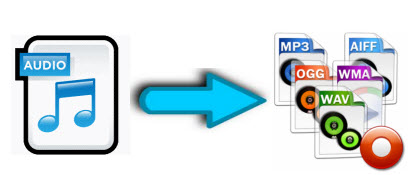 With the development and progress of technology, a wide range of music streaming platforms like Apple music, Spotify, Tidal and more emerged, greatly loved young people. So, there are lots of music streaming services for us to choose from and listening to music has become easier for us.
As the auxiliary services, a series of audio file converter were developed that are used to convert one type of audio file like M4P into another type of audio file like MP3 and download songs or playlist in bulk from different music streaming programs.
Here are a few tools to download or convert tracks from different music streaming software services, and ensure you can share the best and funniest tracks and playlists with others.
Part One Converters for MP3, WAV, OGG, WMA, M4A, FLAC and More
1. Apple Music Converter
ViWizard Apple Music Converter is an all-round mighty DRM removal solution convert DRM-protected Apple music, iTunes M4P and audiobooks, Audible AA, AAX, as well as non-DRM audios to common MP3, AAC, M4A, M4B, WAV, and FLAC for any device and player.
In addition to converting audio files into other formats in bulk, you can customize audio setting and split large audio into small segments with ViWizard Apple Music Converter. You can also remove all DRM protection from audios.
The biggest advantage to this service is that you can convert both DRM-locked audios and DRM-free audios into plain file formats like MP3.
Supported Input Formats: DRM audios like iTunes M4P, Apple music, Audible AA, AAX, iTunes M4B and M4A, and DRM-free audios like M4A, M4B, M4P, M4A, WMA, AAC, AC3, MKA, OGG, AIFF, RA, RAM, WAV, APE, FLAC, AA, AAX and more
Supported Output Formats: MP3, AAC, M4A, M4B, WAV, FLAC
ViWizard Apple Music Converter has been developed into two versions which can be compatible with Windows system and Mac OS system well and are extremely easy to use.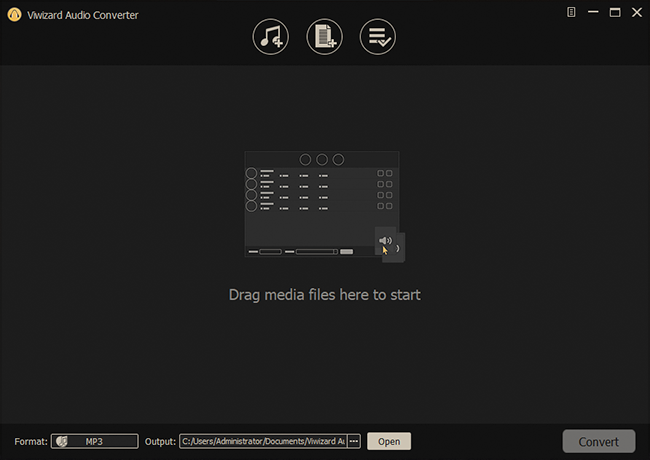 2. Spotify Music Converter
ViWizard Spotify Music Converter is a mighty and smart Spotify music converting tool to download Spotify songs, playlists, albums, and artists as well as convert any track from Spotify to plain MP3, M4A, AAC, WAV, M4B, FLAC for any music player, like iPod, Zune, Creative Zen, etc.
With its help, you can crack complex data encryption and customize your personal audios from the aspects of channel, sample rate and bit rate easily.
All you need to do is to upload the desired input music, set the audio output parameter, and then wait for the downloading and conversion of Spotify music for a short time. You can add songs, albums and playlists from Spotify to the tool through simply pasting the link of songs or dragging the songs.
Supported Input Formats: songs, albums, artists and playlists from Spotify
Supported Output Formats: MP3, AAC, M4A, WAV, M4B, FLAC
ViWizard Spotify Music Converter should work with Spotify desktop version downloaded from Spotify official website instead of Microsoft Windows store which support Windows system and Mac OS system like Windows XP and Mac OS X 10.8.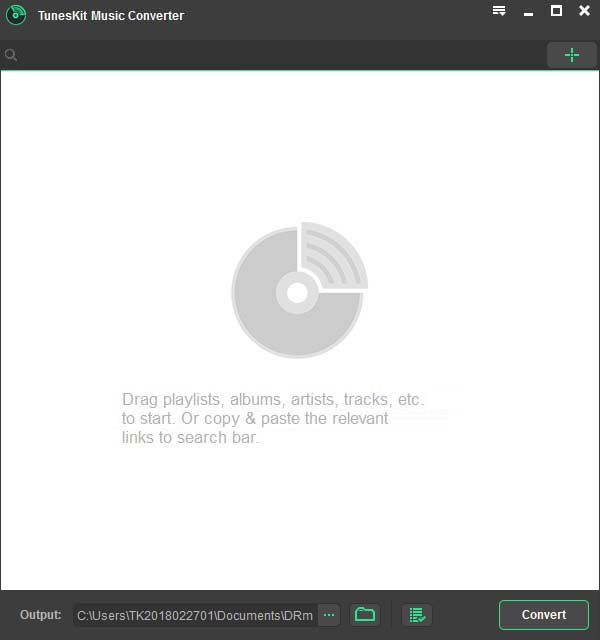 3. Tidal Music Converter
AudFree Tidal Music Converter is a comprehensive Tidal music downloader and converter which is designed to download and convert Tidal music, playlists and albums to MP3, FLAC, WAV, AAC, M4A and M4B for offline listening on all devices and players.
Just upload the songs, albums, artists and playlists you want to convert and download to the converter, or copy the URL of Tidal tracks or playlists, paste Tidal link to the converter's search box, define the output formats and other audio parameters, and click the "Convert" button to convert and download the files.
There is also a preference editor for customizing track's format, channel, bit rate and sample rate before you download and convert them.
Supported Input Formats: songs, albums, artists and playlists from Tidal
Supported Output Formats: MP3, FLAC, M4A, AAC, WAV, M4B
AudFree Tidal Music Converter is said to be compatible with Windows operation systems like Windows XP, Vista, Win 7, 8, and 10 and Mac OS systems like Mac OSX 10.8, 10.9, 10.10, 10.11, 10.12, 10.13, and 10.14.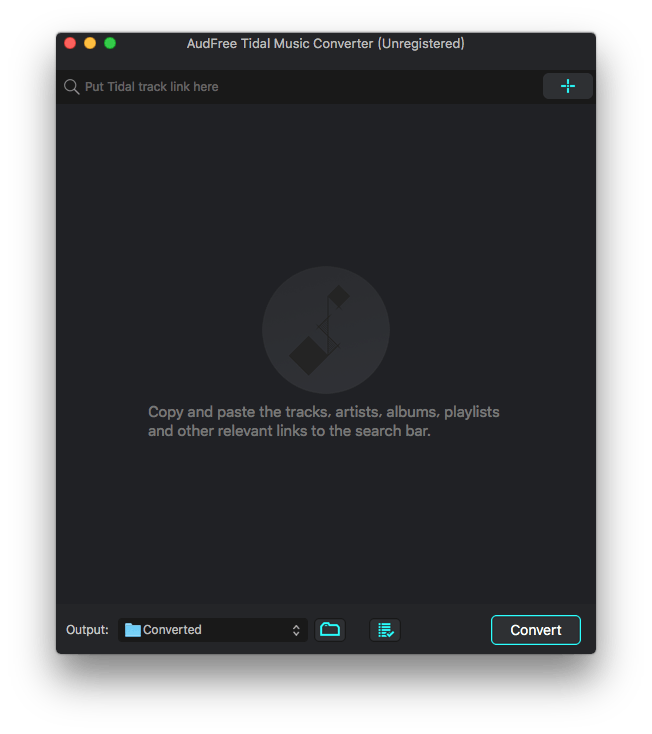 4. Audio Capture
TunesKit Audio Capture is smartest audio grabber to capture any audio playing on the computer and save the recorded tracks in MP3, WAV, AAC, FLAC, WAC formats with original audio quality and ID tags preserved for playing on any device.
Not only can TunesKit Audio Capture record multiple tracks being played on all programs at the same time with the original audio quality, but it can mix multiple soundtracks into one single file as you like.
Before recording all audios from all applications on the computer, TunesKit Audio Capture lets you to choose any of the output formats like MP3 and customize the parameters of audio including channel, bit rate, sample rate and codec.
Supported Input Formats: streaming music, radio stations, broadcasts, music games, videos, and any other sound being played on computer
Supported Output Formats: MP3, AAC, M4A, M4B, FLAC, WAV
TunesKit Audio Capture can be used on pretty much operating systems, such as Windows XP, Windows Vista, Windows 7, Windows 8, Windows 10, Mac OS X 10.8, Mac OS X 10.9, Mac OS X 10.10, Mac OS X 10.11, macOS 10.12, macOS 10.13, and macOS 10.14.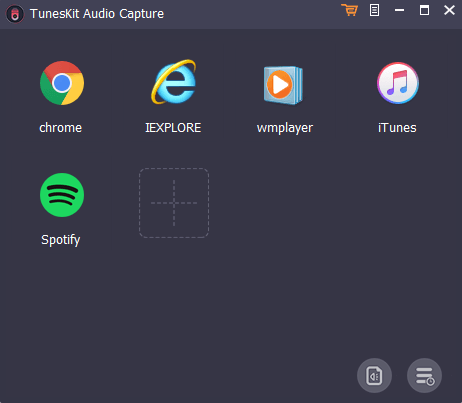 Part Two Why Audio Converter Is Useful for Us
Because of the file format and DRM protection, you're unable to play the audio file as the way you want. Yet, audio converter software can give you some help, and then you achieve the file in the format supported by the player or device you're using. Now, I'd like to simply explore the reason why you cannot play your tracks out of the specified software and tell you the advantages if you use these converters.
What is digital rights management (DRM) protection?
Digital rights management (DRM) tools or technological protection measures (TPM) are a set of access control technologies for restricting the use of proprietary hardware and copyrighted works. DRM technologies try to control the use, modification, and distribution of copyrighted works (such as software and multimedia content), as well as systems within devices that enforce these policies.
Is the audio conversion software safe?
The answer is affirmative. All audio converters above are developed by the regular software development team. There are two primary safety concerns which can be assured. The first is that all audio are downloaded from your installed applications, so the downloaded audios will not take an effect on your computer. The second is that the converters above are not forced you to install additional software in the process of downloading and conversion. The whole process is very simple and easy without additional malicious advertisements and malicious software.
What important attributes the audio converter software have?
Input and output formats
Beyond all doubt, it is important for an audio converter to able to import all available audio formats and convert them into other file formats you need. Lots of audio file types are used at present, and a good audio converter program is required to work with all of them. The audio converter app below supports lots of popular formats like M4P, WAV and FLAC, and convert them to popular lossless audio like MP3 and AAC.
Conversion quality and speed
The conversion quality and speed are the most important considerations for all audio converter software. The best music converters can save the conversion time compared with the common music converter and improve the output audio quality. The above music conversion can convert and download music losslessly at 5× speed.
Additional features
The audio converter software as described in the article can not only download and convert audio files but also can remove all DRM protection from audio files and control the parameters of all output audios. Via the audio converter, you can achieve your personal audios and play the output audios on any other device anytime.

Nick Orin is a review writer, software geek and Mac OS enthusiast. He spends all his free time in searching useful software and gadgets to share with others.