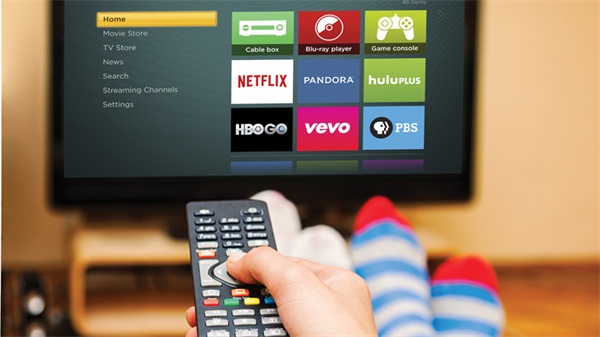 More and more people nowadays like to buy smart TVs for which display a large number of online streaming content such as Netflix, Huluplus, etc on a big screen. But one thing should not be ignored is that smart TV is currently not the only way to get the online media on a television screen. In fact, the media streamer may works more effectively in some ways to stream online media to TV set for watching with more channels provided. Now in the following review, we will compare media streaming box with smart TV from different aspects like media resource, update, ease-of-use and price to help you know better about the strength and weakness of each device so that you can make a better choice when buying smart TV or media streamer.
Media Streamer vs Smart TV: What Is It
Generally speaking, a media streamer is a set-top box which is developed specially for the purpose of streaming media content from the Internet or local network to your TV. The ones like Roku, Apple TV, Chromecast, Amazon Fire TV are those top-leading media streaming boxes you can find in the market. A smart TV such as Samsung, LG, Sony, etc is an "intelligent" TV set with built-in streaming apps including Netflix, Huluplus, and other online media channels as well as web browsers, games, and other timesinks. Although both smart TV and media streamer work similar in streaming content to TV, it varies a lot when it comes to how well they do it. Follow the breakdown below to find the differences between media streamer and smart TV.
Media Streamer vs Smart TV: What's the Difference
Content Availability -
Media Streamer Wins
As a media streamer works primarily as streaming app, it provides more online channels for streaming media content than the smart TV. For instance, except for the mainstream channels like Netflix, Huluplus, and Pandora, media streamers such as Roku and Apple TV have Amazon Instant Video or iTunes, along with HBO Go and other content available for accessibility. However, the only smart TVs that have HBO Go are from Samsung. Therefore, media streaming box is a better choice than smart TV if your point is to watch online content on TV.
Tips: As mentioned above, only Apple TV provides iTunes content which can be streamed to TV. But since iTunes is the largest online media store in the world, most people would wonder whether it's possible to stream iTunes movies from local library to television for playback if they don't own an Apple TV. First of all, you need to beware that iTunes media content like movies and TV shows are protected by Apple's DRM policy and limited to play on Apple's devices only. In order to bypass the DRM and stream iTunes movies to media streamer or smart TV without Apple TV, you'll need iTunes DRM removal software for help. If you are using a non-Apple-TV media streaming box, you can refer to: How to Stream iTunes Movies to Chromecast or How to Watch iTunes Movies on Samsung Smart TV without Apple TV if you have smart TV other than any media streamer.
Price -
Draw
Usually, a smart TV costs around $100, much more than a so called "dumb" TV. And that's almost the same price for a better media streamer such as Apple TV or Roku. It seems that a single smart TV is cheaper than the combination of both media streaming box and a regular dumb TV. But if you buy a cheaper media streamer like Chromecast, the total cost would be in a tie. So regarding the price, choosing either a media streamer or smart TV is OK.
Update -
Media Streamer Wins
Media streamer takes the upper hand in this round again. According to the experience, a media streamer gets numerous software updates regarding the interface and app optimization. However, most smart TV platforms are updated only during the year they were launched, if then, and afterward age as quickly as any technology.
Ease of Use -
Draw
Although it seems that most streaming boxes are fast and easy to use, we can't deny it also happens to some of the better smart TV sets. By using some top-leading media streamers and smart TVs, we are easy to get and navigate to any media content we want with clear content menu provided. So on that level, they all perform well enough.
Conclusion & Suggestion
As you will see, both media streaming box and smart TV have their pros and cons in different parts. Either buying a smart TV or media streamer mainly depends on your specific requirements. If you consider more about the media resources or software updates and support, then a media streamer is recommended over the smart TV. But if you want to save your budget, a high-end smart TV is a great option instead of the combination of both streamer and TV.
More Reviews You May Also Like

Nick Orin is a review writer, software geek and Mac OS enthusiast. He spends all his free time in searching useful software and gadgets to share with others.