Are you looking for a way to play audible audiobook on Astell&Kern? Or maybe wondering if it is even possible to listen to audible notebooks on Astell&Kern? Don't worry, the answer to your questions is YES! And you have come to the right article to learn easy ways to teach you how to download audible books to MP3 Player and play audible on Astell&Kern.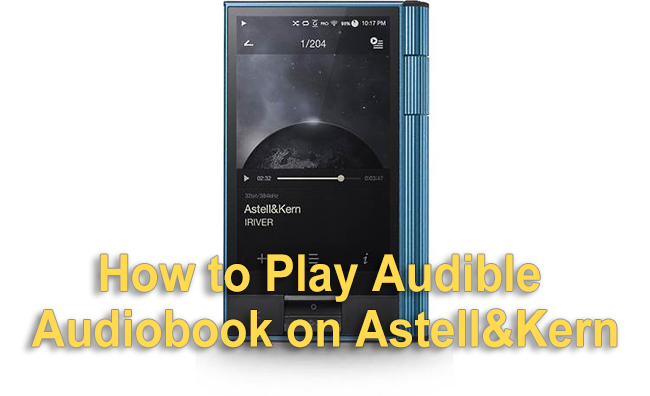 Audiobooks have become popular recently. The leading name for audiobooks is Audible, which is an excellent, straightforward audiobook streaming service. However, using the audible application on Astell&Kern isn't a straightforward way. Our article presents two easy methods to play audible audiobook on Astell&Kern. Let's see the methods in the upcoming sections.
Method 1: Install Audible to Astell&Kern via Open APP Service
Suppose you want to play Audible audiobooks on Astell&Kern digital audio player. In that case, one way is to have the Audible app directly in your Astell&Kern. But, the problem is downloading the Audible app in Astell&Kern as they do not come preinstalled with an app store.
To tackle this problem, you can use the Open APP service. It will allow you to install the Audible application to your Astell&Kern device. To proceed, just follow the below steps:
Step 1. Visit the apkpure.com website using your computer.
Step 2. On the website, search for "Audible", open the app page, and then click on the Download APK button.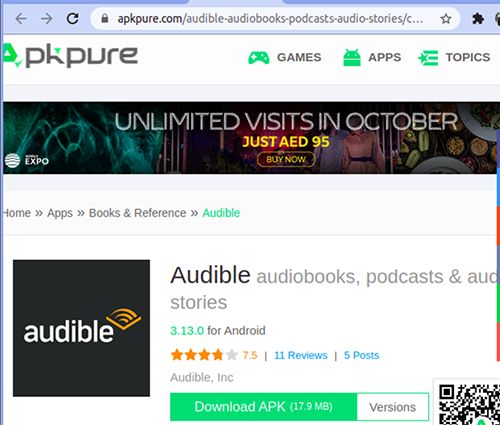 Step 3. Once the file is downloaded, connect your Astell&Kern device with your computer.
Step 4. Drag the downloaded Audible APK file into the OpenService folder on your Astell&Kern player.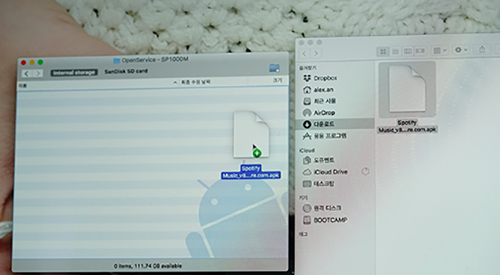 Note: In your case, the file would be of Audible APK. Make sure you place it in the OpenService folder only.
Step 5: Once the file is moved, disconnect your Astell&Kern device from your computer.
Step 6: Now, using your Astel&Kern player, go to the Service folder.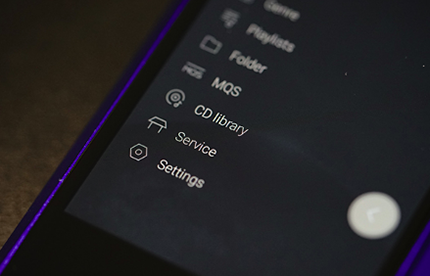 Step 7: After clicking the Service from the menu, you will be redirected to a new screen.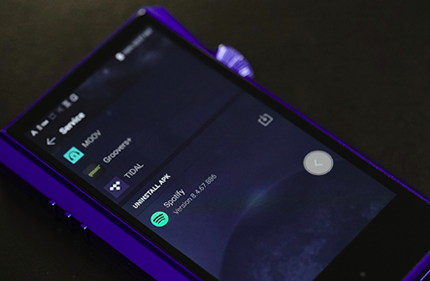 Here you will see the uninstalled APK files. In your case, it would be Audible APK.
Step 8: Click on the Audible App icon, and select the Install button, and the Audible app will be installed on your Astell&Kern player.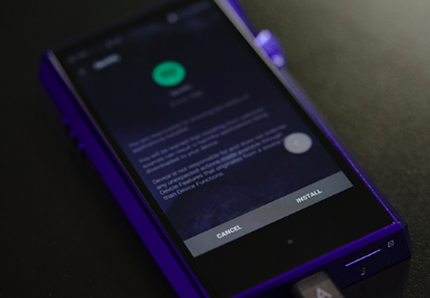 That's it, you have successfully installed the Audible app on your Astell&Kern device. You can use the Audible app now to listen to audible audiobooks on Astell&Kern.
Method 2: Use ViWizard Audible AA/AAX Converter
If you find the first method complicated, don't worry, we have another easier method. Using ViWizard Audible AA/AAX Converter, you can convert Audible books to MP3 and then transfer them into your Astell&Kern device.
ViWizard Audible AA/AAX Converter is a top-notch Audible audiobooks converter that can convert any Audible AA, AAX audiobook into MP3 and other formats. But why is there a need to convert?
The Audible audiobooks come in AA/AAX format, which are protected audio formats. It means that you can not play them on any other device except the authorized device.
To put it simply, you can not play the downloaded Audible audiobooks in your Astell&Kern player unless you have them in MP3 or any other unprotected audio format.
That is where ViWizard comes to the rescue, which converts the Audible audiobooks losslessly into MP3, M4A, OGG, M4R, and other popular unprotected audio formats.
ViWizard Audible Audiobook Converter Key Features
Losslessly convert Audible books to MP3 without account authorization
Convert Audible audiobooks to common formats at 100× faster speed
Freely customize lots of parameters of output audiobooks
Split audiobooks into small segments by time frame or by chapters
Once the MP3 audible book is in your Astell&Kern music player, you can play it directly without using any other application. Let's see the steps for this method below:
1

Select Audible audiobooks to convert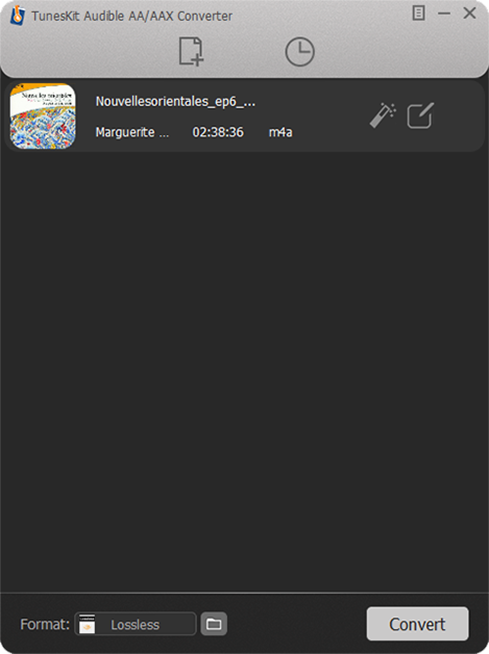 Download the software from their official Website. Install the software on your computer where you have the Audible audiobooks. Import the Audible audiobook to the ViWizard Audible AAX converter. You can add your Audible audiobook by clicking on the "Add Files" button icon. There is an option to drag and drop the books directly into the software as well.
Note: ViWizard Audible AAX converter supports batch conversion as well.
2

Configure the output audio parameters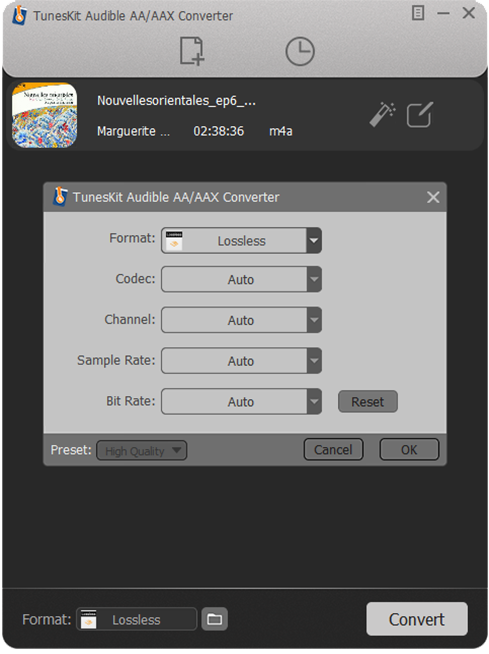 By clicking on the Format button in the lower-left corner, you can select the output format for your Audible audiobook. You can convert the Audible audiobook into MP3, M4B, AAC, WAV, WMA, M4R, M4A, FLAC, OGG, and other popular formats that are unprotected. Also, go with the default options and do not change the Bit Rate and Channel. Because, changing them will result in lossy conversion.
3

Start to convert Audible audiobooks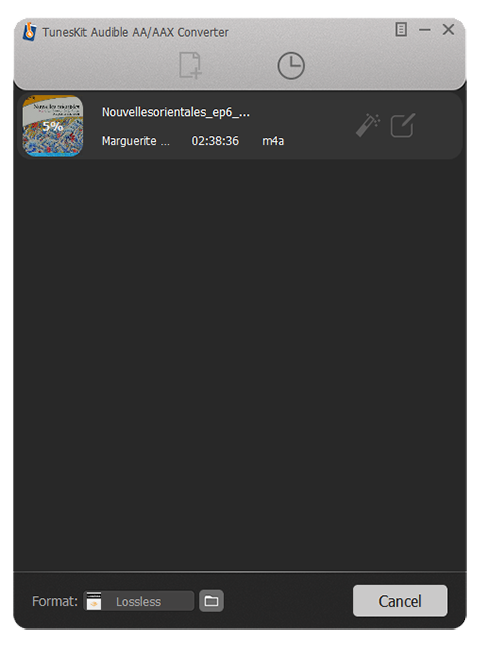 Before conversion, you can also choose the edit button listed in front of the Audible files. It will allow you to edit and split your books into small files, such as creating a partition of chapters or time frames. Click on the Convert button, and the Audible files will start to convert.
4

Transfer Audible audiobooks to the player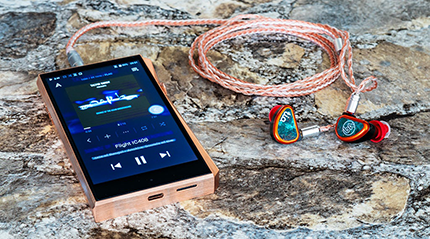 Once you convert audible to MP3 by using ViWizard Converter, they are ready to be played in your Astel&Kren device. Just connect your device with the computer and put the MP3 converted Audible audiobooks inside of it. Transfer the Audible audiobooks into your Astell&Kren digital player.
Conclusion
Millions of users every month stream audible audiobooks. However, people with Astell&Kren music players have trouble using the services of Audible. But, we hope that by reading this article, you can now play audible audiobook on Astell&Kern. You can use two methods: one is to install the Audible app in your Astell&Kern player. The second is to convert the Audible audiobook to MP3 using ViWizard Audible converter. The first method might be a bit complicated for you. The second method is highly recommended for beginners and is much more time-saving than the first one.