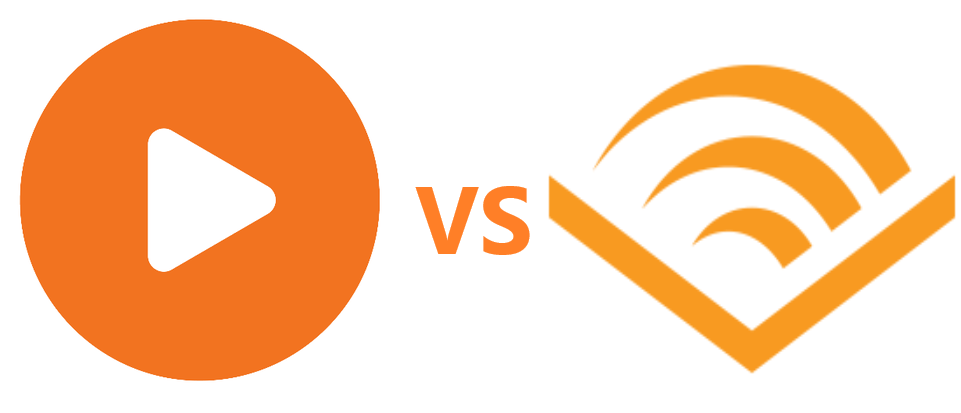 Usually, you stay at your home, surf the internet and suddenly find that it is in midnight! Don't want to spend a lot of time on meaningless videos or TV shows anymore? Actually, there is a healthy and interesting habit – listening to audiobooks. Unlike reading books, you do not need to use your eyes so that it will not hurt your vision. And you can enrich yourself and prepare for the future via it.
But where can you listen to audiobooks? There are so many audiobook services: Audible, Audiobook.com, Apple books, and more. Which one is the best? To figure out this question, we compare Audible with audiobook.com, two famous audiobook providers. After reading this passage, you must be able to know deeper about these two audiobooks platform and get your own answer.
Part 1. Audibooks.com vs Audible: Introduction
First of all, let me give a brief introduction to these two audiobook platforms. Audible is one of the oldest platforms that providing audiobooks in the world. It is founded by Don Katz in 1995. Now, it is owned by Amazon. Audiobooks.com is much younger than Audible. It is built in 2012 by a group of book nerds. Later, it is bought by RB Media.
Part 2. Audibooks.com vs Audible: Content
In this part, I will talk about the content and categories of audiobooks in Audible and Audiobooks.com.
Audible owns over 500,000 titles. It divides them into 23 groups such as Arts & Entertainment, Business & Careers, Children's Audiobooks. You can easily find the audiobooks you like. The quality of Audible audiobooks is awesome: 64kbps. And it also provides Podcasts and other products for users.
Audiobooks.com owns 10000+ audiobooks and 1.2 million+ podcasts. Like Audible, Audiobooks.com also designs detailed categories and it also offers some book lists. Here are some interesting lists: Perfect First Listens, Essential Summer Listens, Great British Reads. The audiobooks in Audiobooks.com is in 32 kbps.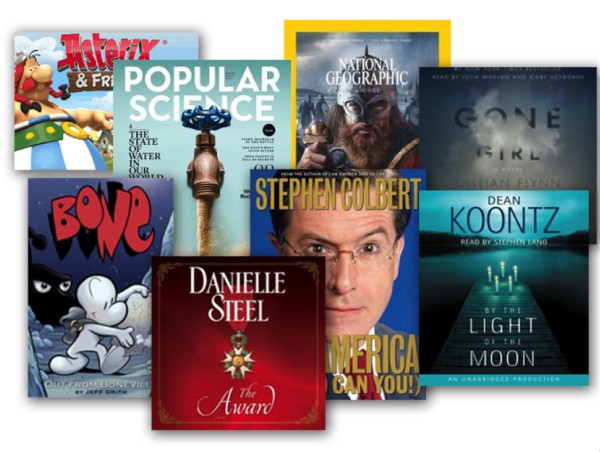 Part 3. Audibooks.com vs Audible: Cost
Now let's talk about the cost of Audible and Audiobooks.com.
For Audible, you can choose from Audible Plus and Audible Premium Plus. The first one costs you $7.95 a month and the latter $14.95 a month. You can get a credit with Audible Premium Plus to buy audiobooks and you can get 30% off. And you can choose the Premium Plus Annual plan for $149.50 a year. Audible offers new users a free 30-day trial for both two plans.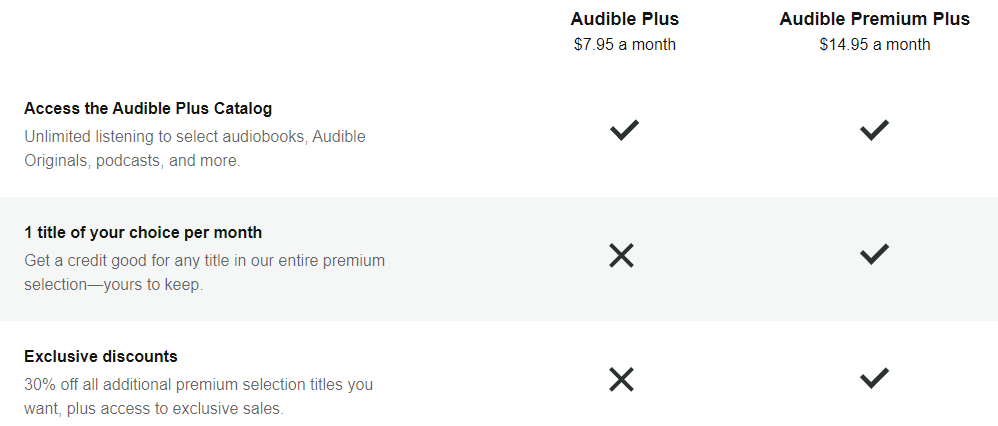 In the past, Audiobooks.com has provided unlimited audiobook access for users. But these years, it offers only one audiobook a month just like Audible. It cost you $14.95 a month. It also offers a free 30-day trial with 3 books.
Part 4. Audibooks.com vs Audible: Service
Then, I will compare the service these two platforms provide.
Audible offers an app for users to listening to audiobooks conveniently. Audible audiobooks are available on iOS devices, Android, PC, Alexa, Kindle. And it also many handy services to improve customer experience. For instance, it creates Audible Cloud Player so that users can use it to stream audiobooks on computers without downloading them.
Audiobooks of Audiobooks.com are only supported by iPhone, Android and PC. There are more free books on audiobooks than Audible. And it allows users to share accounts on 3 devices. The app of Audiobooks.com is user-friendly.
Part 5. Comparison
| | | |
| --- | --- | --- |
| Audiobook Services | Audible | Audibooks.com |
| Compatibility | iOS, Android, PC, Alexa, Kindle | Android, iOS, Windows Phone, Windows, Mac |
| Quality | 64kbps | 32kbps |
| Audiobook Selection | 500000+ titles | 10000+ titles |
| Pricing | $14.95 a month | $14.95 a month |
Audibooks.com vs Audible, which one is the winner? From the chart above, you might have your answer in the mind. Audible behaves better in quality, audiobook selection amount, and compatibility.
Although Audible is very powerful for listening to audiobooks. It can't be perfect. A bothering thing is the AA/AAX format of Audible audiobooks, which prevents users to play these audiobooks on other devices that are not accessible for Audible. This means you do not own these books even though you have paid for them.
Part 6. A tip for Audible shortcoming
As a matter of fact, there is an easy solution to solve this problem. You can use ViWizard Audible Audiobook Converter, which can convert AA/AAX to MP3, M4A, FLAC, AAC, AAC and more formats with 100X faster speed. You can also use the Lossless option to keep the original quality of the audiobooks. In addition, it does not need you to offer the iTunes account authorization or install the Audible app and will maintain the ID3 tags and the chapter information of audiobooks. And it is very easy to operate this software following the 3 steps.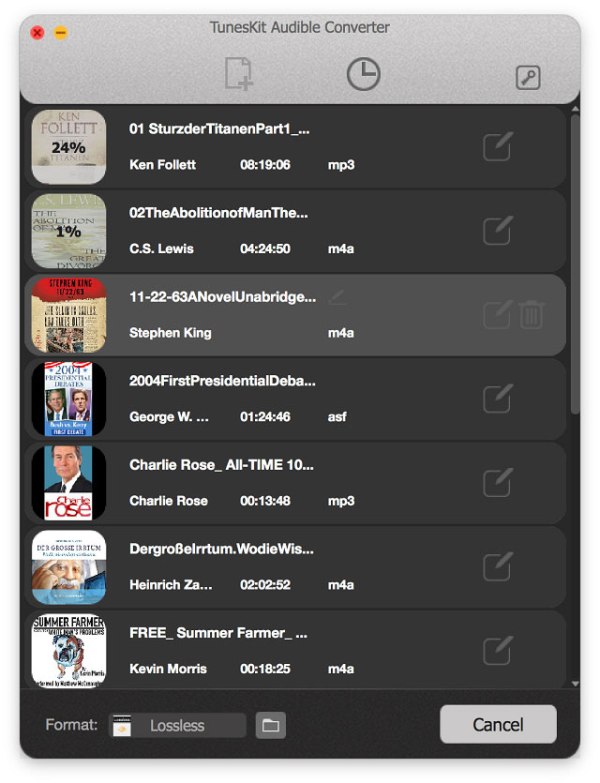 Step 1. Launch this ViWizard Audible AAX/AA Converter. You can drag the files directly to the software.
Step 2. Choose the Format button first. Then you can choose the format you want. Click the OK button.
Step 3. Click the Convert button. And you should wait for a while. Click the Converted button or the Open button to find the Audible audiobooks you just convert.