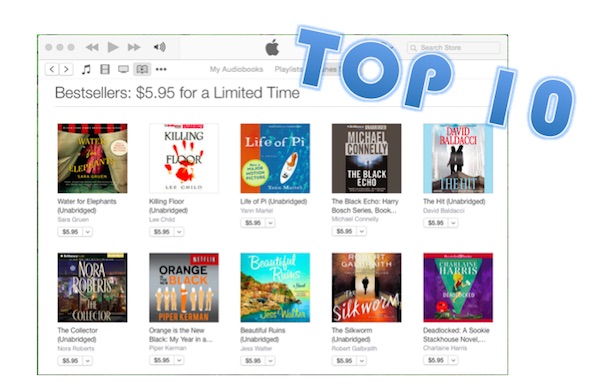 As one of the biggest online digital media stores in the world, iTunes is providing us a large amount of audiobooks varied from all genres, including fiction, mystery, memoir, romance, and much more. Most of the time it would be difficult to decide which one to download from the thousands of selections. Therefore, we are listing top 10 most popular and bestselling audiobooks on iTunes store for your reference with a short introduction of the story for each audiobook. Now you can take a look at the following list to see if you've missed something.
iTunes Top 10 Bestselling Audiobooks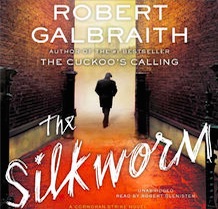 Top 10. The Silkworm (Mystery)
The Silkworm is a crime fiction novel written by J. K. Rowling, published under the pseudonym Robert Galbraith in 2014. It is the second novel in the series of private investigator Cormoran Strike. In this book, detective Strike is asked to find a novelist Owen Quine who goes missing. During the investigation, Strike found that the novelist has just completed a manuscript featuring poisonous pen-portraits of almost everyone he knows which would ruin lives of a lot of people. As expected, Quine is found murdered under bizarre circumstances. So it becomes a race against time for Cormoran Strike and his assistant Robin Ellacott to find out the motivation of the ruthless killer...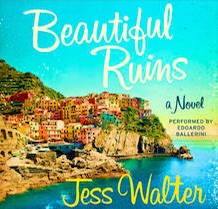 Top 9. Beautiful Ruins (Fiction)
From the moment it opens - on a rocky patch of Italian coastline, circa 1962, when a daydreaming young innkeeper looks out over the water and spies a mysterious woman approaching him on a boat - Jess Walter's Beautiful Ruins is a dazzling, yet deeply human, roller coaster of a novel. From the lavish set of Cleopatra to the shabby revelry of the Edinburgh Fringe Festival, to the back lots of contemporary Hollywood, Beautiful Ruins is gloriously inventive and constantly surprising - a story of flawed yet fascinating people navigating the rocky shores of their lives while clinging to their improbable dreams.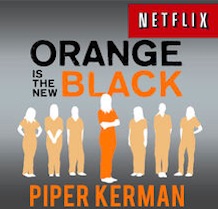 Top 8. Orange is the New Black: My Year in a Women's Prison (Memoir)
Orange is the New Black: My Year in a Women's Prison is a memoir written by Piper Kerman in 2010 telling a story of her money laundering and drug trafficking conviction and subsequent year spent in a women's prison. She meets women from all walks of life, who surprise her with small tokens of generosity, hard words of wisdom, and simple acts of acceptance. Orange is the New Black offers a rare look into the lives of women in prison, why it is we lock so many away and what happens to them when they're there. The book became the basis of the Netflix TV series Orange Is the New Black released in 2013.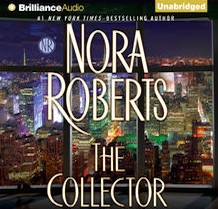 Top 7. The Collector (Romance)
Written by the no.1 New York Times best-selling author Nora Roberts, this novel tells a story of a woman who needs nothing, a man who sees everything, and the web of deceit, greed, and danger that brings them together - and that could tear them apart.…Lila Emerson is a professional house-sitter and freelance writer who spends her life moving from one job to the next. But her life takes a dramatic turn when she witnesses a possible murder-suicide from her current apartment-sitting job. She then agreed to help Ash in trying to find out who murdered his brother and why. However their investigation draws them into a rarefied circle unexpectedly.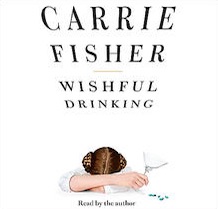 Top 6. Wishful Drinking (Arts & Entertainment)
Wishful Drinking is an autobiographical book by American actress and author Carrie Fisher, published by Simon & Schuster in 2008. This book was based on Fisher's one-woman stage show, which she developed with writer/director Joshua Ravetch. Aside from a demanding career and her role as a single mother, Carrie also spends her free time battling addiction, weathering the wild ride of manic depression. It's an incredible tale - from having Elizabeth Taylor as stepmother, to marrying Paul Simon, from having the father of her daughter leave her for a man, to ulitmately waking up one morning and finding a friend dead beside her in bed.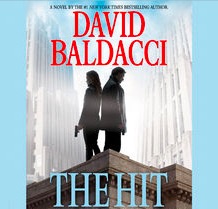 Top 5. The Hit (Mystery)
The Hit is a thriller novel written by the number-one-best-selling American author David Baldacci who is also the most popular, widely read storyteller. This book is the second installment to feature Will Robie, a highly skilled U.S. Government assassin who first appeared in Baldacci's 2012 novel The Innocent. The Hit was initially published on April 23, 2013 by Grand Central Publishing. This is a page-turner of a book. You will see where it is going long before you get there but you won't see who's pulling the strings. Baldacci sets up a raft of villains that will keep you looking over your shoulder to the very end.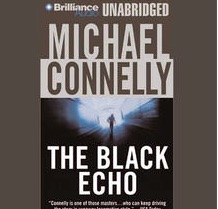 Top 4. The Black Echo: Harry Bosch Series, Book 1 (Mystery)
It is the 1992 début novel by American crime author Michael Connelly. This is the first of Connelly's Bosch series and the book won the Mystery Writer's of America Edgar Award in 1992. The book centres round Harry Bosch, a Vietnam veteran who served as a "tunnel rat" during the war, became an L. A. police detective advancing to the Robbery - Homicide Division. The death of Billy Meadows, a friend and fellow "tunnel rat" from the war, attracts Bosch's interest, especially when he determines that it may have been connected to a spectacular bank robbery using subterranean tunnels. He then partners with the FBI, in particular agent Eleanor Wish, in an attempt to foil their next attack.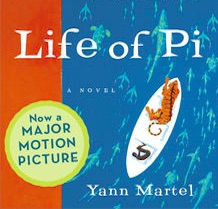 Top 3. Life of Pi (Fiction)
Life of Pi is a Canadian fantasy adventure novel written by Yann Martel and published in 2001. The protagonist, Piscine Molitor ″Pi″ Patel, an Indian boy from Pondicherry, explores issues of spirituality and practicality from an early age. He survives 227 days after a shipwreck while stranded on a lifeboat in the Pacific Ocean with a Bengal tiger named Richard Parker. As realistic, rousing adventure and meta-tale of survival, Life of Pi explores the redemptive power of storytelling and the transformative nature of fiction. It's a story, as one character claims, to "make you believe in God." In 2012 this book was adapted into a theatrical feature film directed by Ang Lee.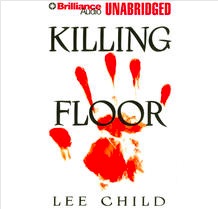 Top 2. Killing Floor (Mystery)
Killing Floor is the debut novel by Lee Child, first published in 1997 by Putnam. The book won the Anthony Award and Barry Award for best first novel and it's also the first book to feature the character Jack Reacher. In this book, Jack Reacher gets off a Greyhound bus in the town of Margrave, Georgia, because he remembers his brother mentioning that a blues musician named Blind Blake died there. Much to his surprise, shortly after his arrival, he is arrested in a local diner for murder. It is revealed later in the story that Margrave is home to a multi-billion dollar counterfeiting operation, which Reacher and his newly formed acquaintances set out to destroy.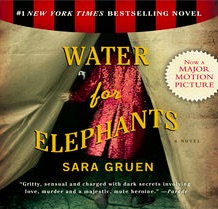 Top 1. Water for Elephants (Fiction)
Water for Elephants is a historical novel by Sara Gruen featuring an atmospheric tale of life and love in a Depression-era travelling circus. The story is told as a series of memories by Jacob Jankowski, a 93-year-old man who lives in a nursing home. In this novel, Jacob reflects back on his wild and wondrous days with the circus. During those days, he meets the freaks, grifters and misfits that populate this world. He also introduces us to Mariena a star of the equestrian act; and to Rosie, a seemingly untrainable elephant. Beautifully written, with a luminous sense of time and place, Water for Elephants tells of love in a world in which lover's a luxury few can afford.
More Tips: Remove DRM from Purchased iTunes Audiobooks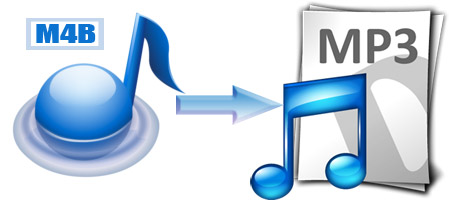 All of those popular audiobook bestsellers are now sold at $5.95 only on iTunes store for a limited time. You can easily get them with your iTunes account to enjoy on certain MP3 players, such as iPod touch, iPod nano, etc. But one thing to notify is that, you are not allowed to copy and listen to those iTunes audiobooks on as many players as you like since they are protected by Apple's FairPlay DRM. In order to play the DRM-ed iTunes audiobooks on non-Apple-approved devices, such as Zune, Sandisk Sans, iRiver, Creative Zen or Android phones, you have to get rid of the DRM protection firstly. In this case, ViWizard DRM Audiobook Converter for Windows (Mac) will help you remove DRM from iTunes audiobooks while converting the protected M4B audiobook format to unprotected MP3, AAC, WAV, FLAC and other common audio formats supported by any MP3 players. For the complete guide on removing DRM from iTunes audiobooks, you can simply visit this page: How to Convert iTunes M4B Audiobooks to MP3 >>

Matt Smith is an amateur writer engaged in ViWizard in 2013. He is a movie lover who write a lot of movie reviews for many websites and blogs.