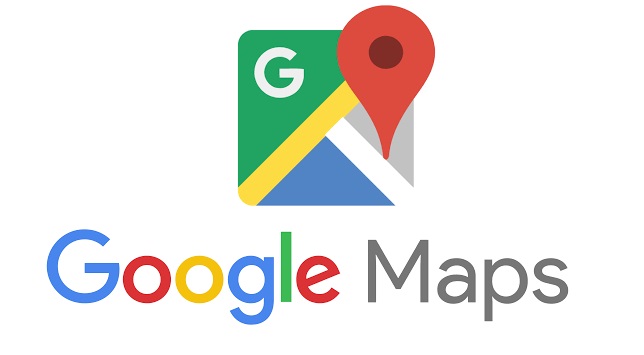 Listening to music while driving and navigating can keep you up and remain focused however switching between navigator and music player could be somehow a huge distraction. Many iPhone users tend to use Google Maps instead of Apple Maps, who is still not so accurate as the former. Google Maps may be the best web mapping service in the world, but it was a bit troublesome for you to switch between Google Maps and Apple Music especially when you are driving.
Fortunately, you don't need to worry about getting distracted by that because based on the new features Google Maps released last October, it now supports for music service (such as Apple Music, Spotify, and Google Play Music) control without switching apps. This is available on both iPhone and Android. Keep reading and you can learn how to enable the feature.
How to Setup Apple Music Controls on Google Maps
1 Launch Google Maps on your iPhone and tap on the menu button at the top left corner. Find the cog icon at the top right and use it to open the settings screen.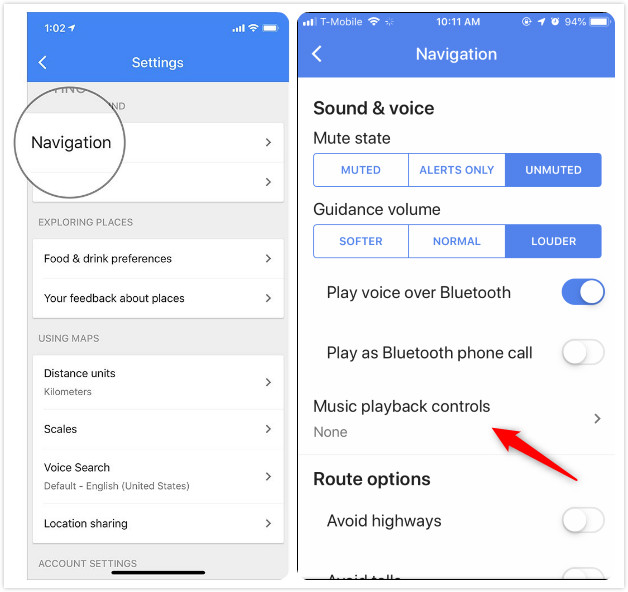 2 Tap on "Navigation" at the top of the Settings screen and you can see the "Music playback controls" option. The default setting of this feature is "None", so we need to enable it. Please make sure that you update your Google Maps to the latest version otherwise you may not see this option.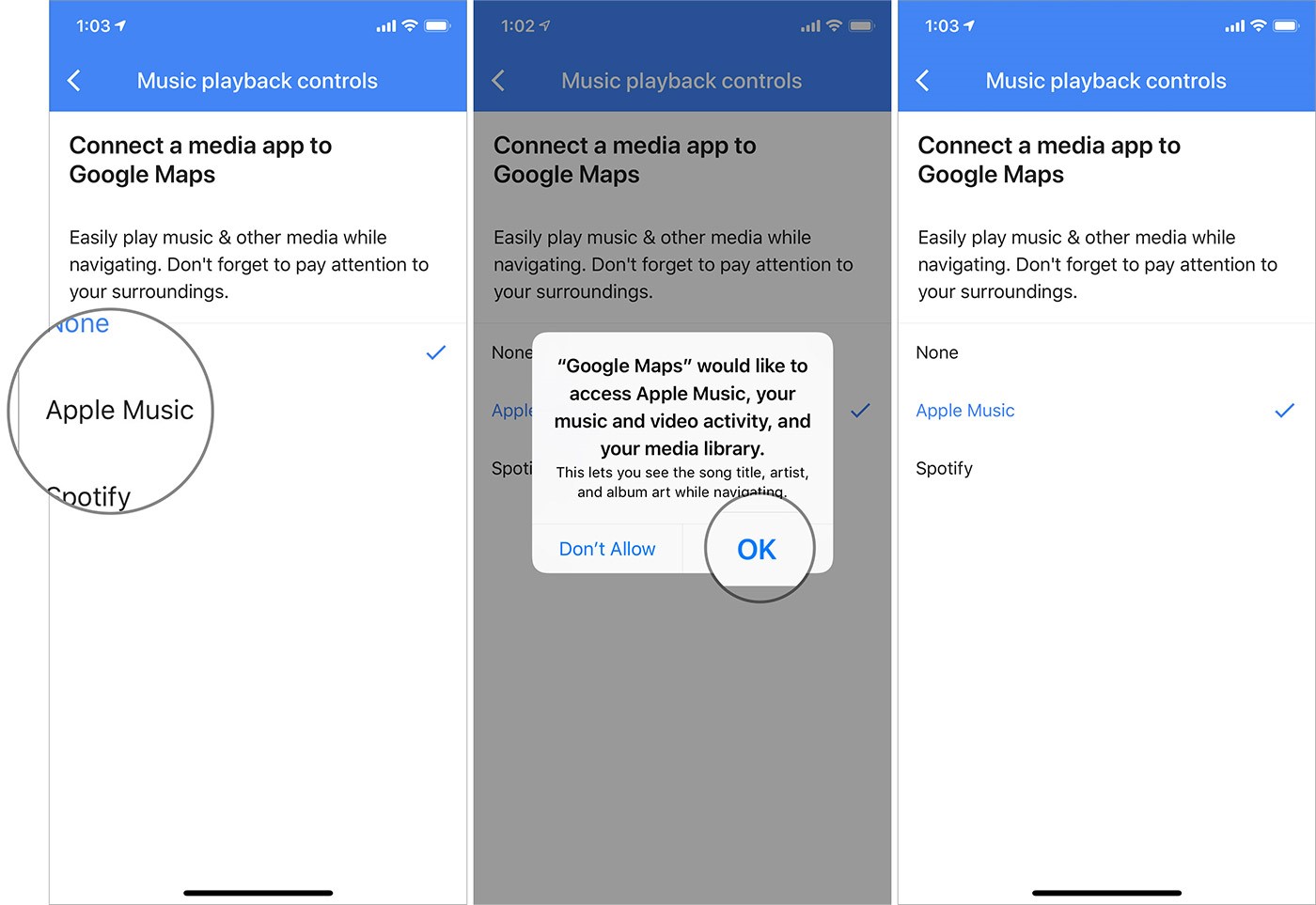 3 Next up, tap on the "Music playback controls" and select Apple Music in the. Confirm the changes by "OK" from the pop-up window. This will connect Google Maps to Apple Music and give the authorization to access your Apple Music songs, playlist, and videos.
4 When you are all set, playback controls should show up at the bottom of the Google Maps during navigation.
Add Apple Music to Google Maps on Android
The beginning step is pretty the same on Android phone except for the slight differences in the places of those buttons.
1 Open the setting screen by tapping the menu button at the top left corner of the Google Maps screen and tapping "Settings" near the bottom of the sidebar that appears.
2 Scroll down and tap the "Navigation Settings" option. Toggle the "Show Media Playback Controls" option on.
3 Select "Apple Music" as the preferred media player and confirm. Now you can control playback without leaving the navigation screen.
Notice: What I must remind you that this Music Service Control feature is only open for certain areas. Check if you can use it on the latest updates of App Store or Play Store.
Listen to Apple Music in Your Car without Data Usage
Listen to Apple Music while using Google Maps could chew up your monthly data cap particularly these two apps are both cost much data usage than others. On the other hand, you are not able to listen to Apple Music when the subscription expires even though you've already downloaded them. To save your data usage and stream your favorite Apple Music songs to your car without limitation, you can use ViWizard DRM Audio Converter to convert Apple Music songs to DRM-free format.
It is an all-purpose audio converter that capable of removing DRM from Apple Music songs, iTunes audiobooks, and Audible audiobooks and converts them to MP3, AAC, M4A, M4B, WAV, FLAC format. With it, you no longer worry about your data usage.
Know more about how to use ViWizard to play Apple Music in your car, please check:
How to Play Apple Music in a Car
More iTunes music DRM removal tips