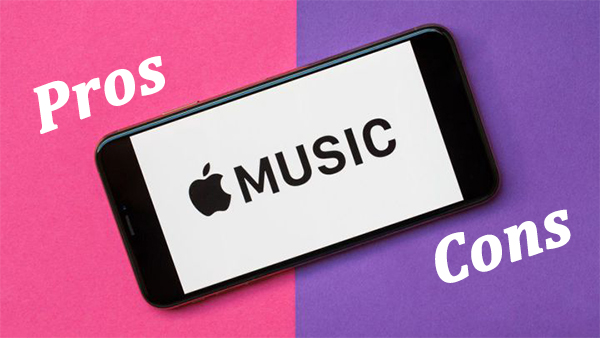 Apple Music, as you all know, is a music streaming platform by Apple. It is known to provide more than 75 million songs along with a quick release of all the latest songs. Many consider Apple Music to be one of the best music streaming platforms, but if you have not tried this music streaming platform yet, it will be better to learn about some of Apple Music's pros and cons, and this article will highlight all the pros and cons you need to know about. It is advisable to buy the subscription-only after being fully aware of the pros and cons of Apple Music. Apple Music already has a vast customer base, but for those who are new to it and thinking about it, keep reading this article learn what are the pros and cons of Apple Music. Let's get started.
Part 1. Pros of Apple Music
There must be some advantages of using Apple Music; otherwise, why will someone spend money on this music streaming platform. Let's find out the pros:
#1. Multiple Membership Plan
So, there are three plans to choose from. You will first get to try Apple Music for three months; after that, you can choose from individual membership, worth $9.99/month, and family membership, which will cost you $14.99/month. Students will get a 50% discount.
#2. Free Trial
Another advantage of using Apple Music is that you can try it for free for three months. Three months is good enough time to learn all the features and decide whether you want to invest in membership or not. You will be billed automatically, though, if you don't cancel it.
#3. Galore of Songs
So far, Apple Music has more than 70 million songs. You will find songs of every genre, and the audio quality is excellent. You can search for trending songs and old ones as well. Not just, Apple Music takes note of the kind of music you listen to and accordingly suggests songs to you.
#4. Excellent Features
Along with offering a boatload of songs, Apple Music comes along with some impressive features as well. It has a For You tab, which will help you listen to songs that you may like. If you want to stream some songs offline, you can download them; you can share your songs with your loved ones; it can be integrated with iTunes and much more.
#5. Connect with Different Devices
Apple initially made the compatibility feature limited to Apple devices only, such as iPhone, iPad, and Mac. But now, you can connect Apple Music to Windows PC, Android phones, Apple TV, and Amazon Echo.
#6. Links Musicians with Fans
It has a connect option for musicians who want to connect with people interested in their songs. Apple Music gives such aspiring artists a platform through which you can start promoting your songs and become popular.
Part 2. Cons of Apple Music
#1. Lots of Add in the Free Version
Even if the first three months are free, the random advertisement after a few songs makes the whole music listening experience annoying. Music lovers want to have a good flow of music, but the inclusion of ads makes it difficult for them to enjoy thoroughly. So, there is no other way than to pay to remove the ads.
#2. Limited Connection Device
Yes, Apple Music can be connected to a few devices, but the options are limited. If you want to connect your Apple Music to stereos, speakers, and other devices, you won't be able to do that. This means that if you don't have the devices that Apple Music can be connected to, you will be left with no other option but to buy those devices. And this means additional expenses.
#3. Location Restrictions
Here's the most upsetting news. Apple Music can't be played in every region. Even though Apple Store is available in a country, it's not necessary that Apple Music will be available too. Therefore, you will have to do some research and find out if you can use Apple Music in your country or not.
#4. Limited Features in Free Version
Another drawback of the free version is that it offers limited features. However, you will note that it has all the features of the paid versions. Plus, you don't get to access all the song files in the free version either.
#5. Not User-Friendly
Despite having a good customer base, millions more still prefer to use other music streaming platforms because of the difficult-to-understand user interface. In addition, many have reported that the experience is not smooth.
#6. DRM Protected
You can't download Apple Music songs to play on other devices, and that happens because of the DRM protection restriction.
Part 3. How to Get Rid of Apple Music Restrictions- The Best Tool to Use!
Now that you have learned about the pros and cons of the Apple Music service, you may wonder if there is any way to remove the Apple Music restrictions. If you want to listen to Apple Music on any device whenever and wherever you want, you will need an audio converting tool that will set you free from all the restrictions of Apple Music. And the recommended tool to use is ViWizard Audio Converter. You can use ViWizard Audio Converter to convert Apple Music and start playing the songs on any device of your choice. Not just this, ViWizard Audio Converter can convert the songs in multiple formats, such as MP3, M4B, M4A, WAV, FLAC, and AAC. Being an easy-to-use tool, ViWizard Audio Converter is trusted by many.

ViWizard DRM Audio Converter Key Features
Losslessly remove DRM from Audible audiobook & iTunes audiobooks
Convert DRM M4P to MP3, AAC, WAV, FLAC, M4A, M4B
Retain 100% original quality and ID3 tags
Convert Apple Music songs to MP3, M4B, AAC
Convert between DRM-free audio file formats
Step 1 First, you need to visit the official website of ViWizard Audio Converter. Please download the audio converter, then install it, and finally launch it. Now, add the Apple Music songs files.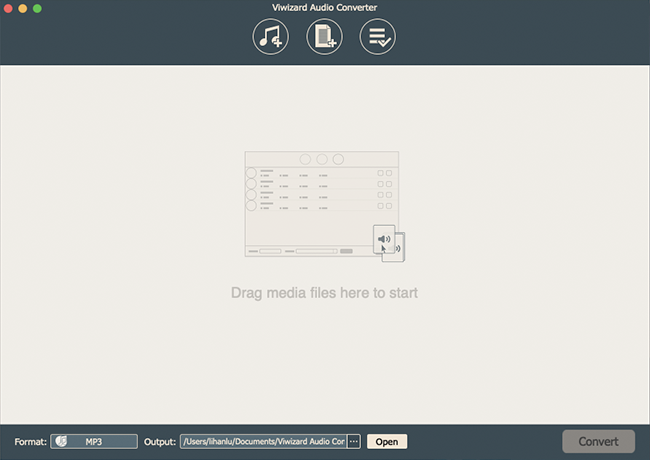 Step 2Pick the correct audio output format for the converted song. Depending on your requirements, you can pick from MP3, M4B, M4A, WAV, FLAC, and AAC. In addition, you can customize the audio parameters, such as Codec, Sample Rate, Channel, and Bit Rate.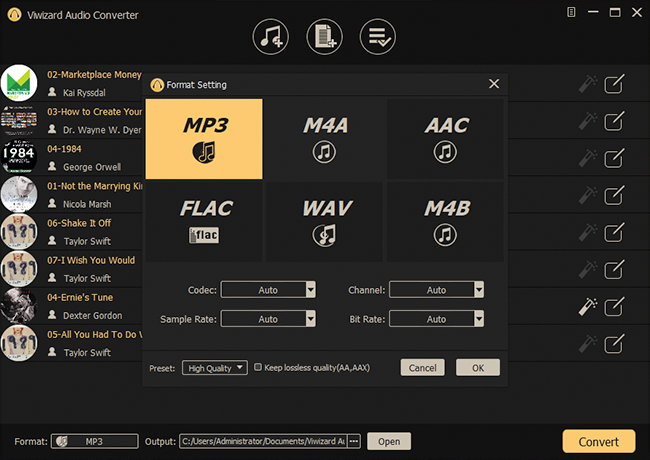 Step 3Once ready with everything, click on the convert option, and the songs are now DRM free, restrictions free, and can be played on any device you want.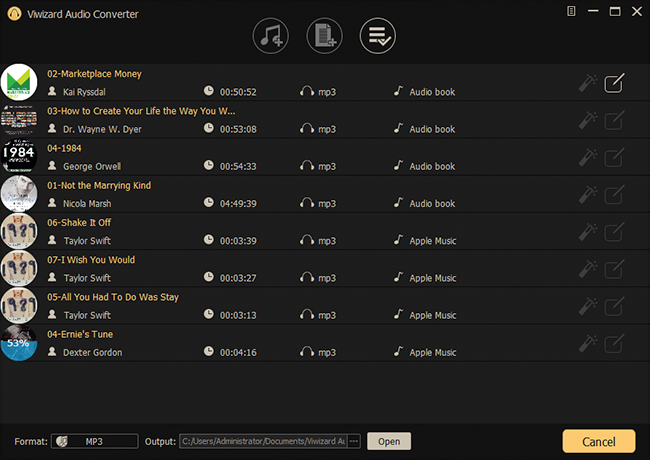 Part 4. Conclusion
Apple Music is a good music streaming platform, but we can't ignore the restrictions it comes along with. So, even if you have already downloaded Apple Music and you didn't know about the pros and cons of Apple Music, we hope this article has been helpful. Since you know about the disadvantages, try ViWizard Audio Converter to continue enjoying Apple Music songs without any restrictions.
More iTunes music DRM removal tips