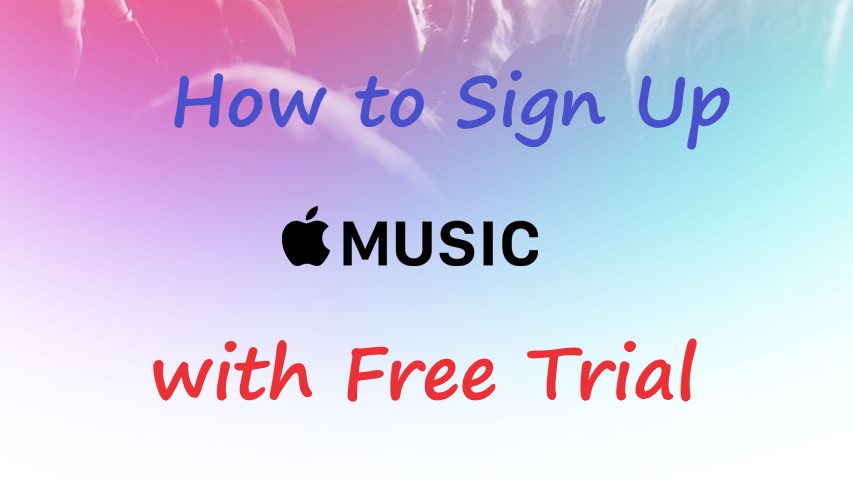 Apple Music is one of the world's leading music streaming providers. With a music library size of over 60 million songs, users can browse through most of the songs they're looking for and get a high-quality music streaming experience. However, before checking out Apple Music songs, you'll have to check in your Apple account.
In this passage, I'll show you how to sign up for Apple Music with 3-month free trial and get an unlimited listening experience.
Sign Up for Apple Music
Before you get started, you'll have to install the Apple Music app on your mobile device or iTunes on PC in advance.
Step 1: Open the Apple Music app or iTunes
Open Apple Music app on your phone or iTunes on your PC. Or you can go to music.apple.com to sign up for Apple Music account.
On Apple Music for Phone:
A welcoming page will show up when you open the app, tap Start 3 Month Free Trial to get started.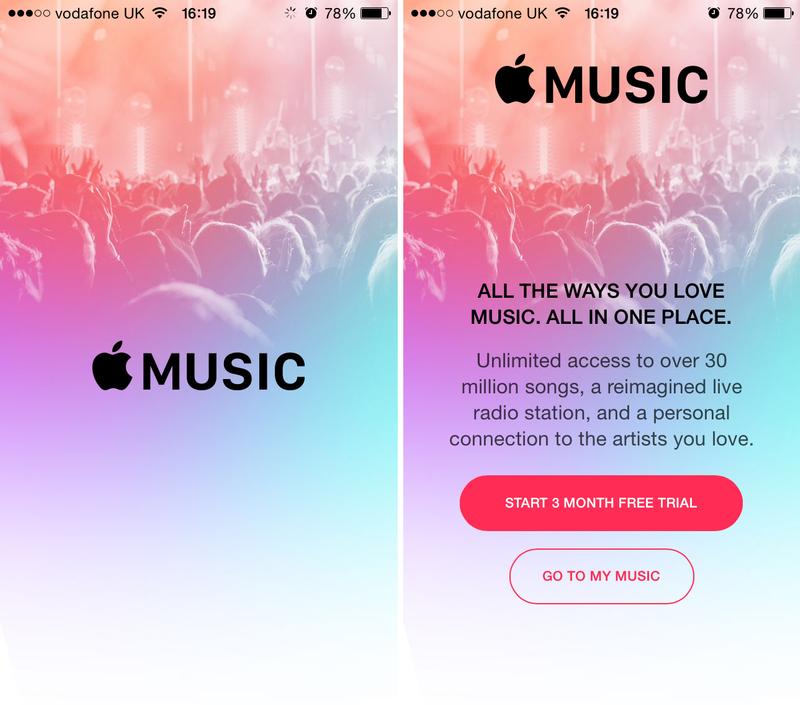 On PC iTunes:
Click Account > Sign in > Create New Apple ID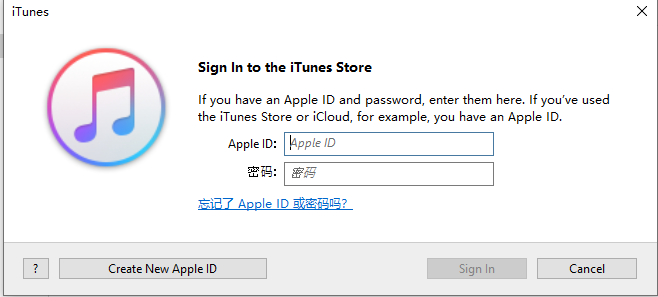 On webpage:
Click Try It Free on the main page of Apple Music web player.

Step 2: Create Apple ID
Enter your name, birthday, email and password to create an Apple ID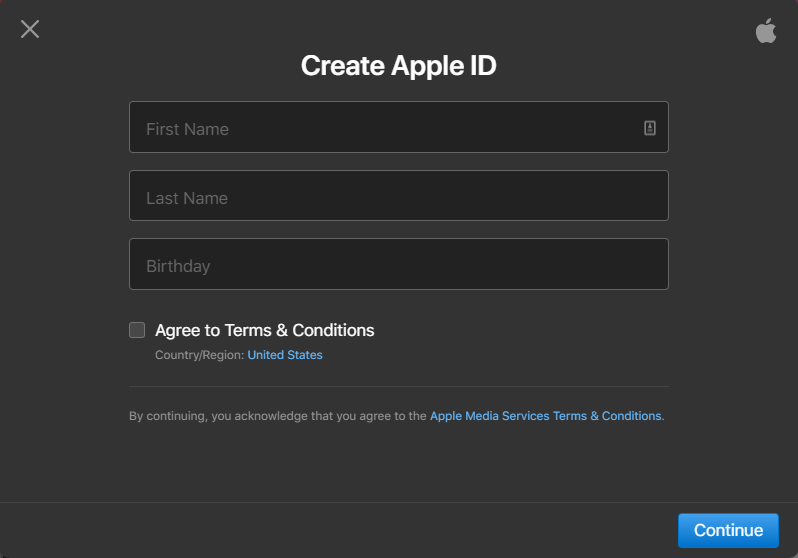 Step 3: Add A Payment Method
A credit card is needed to complete your signing up.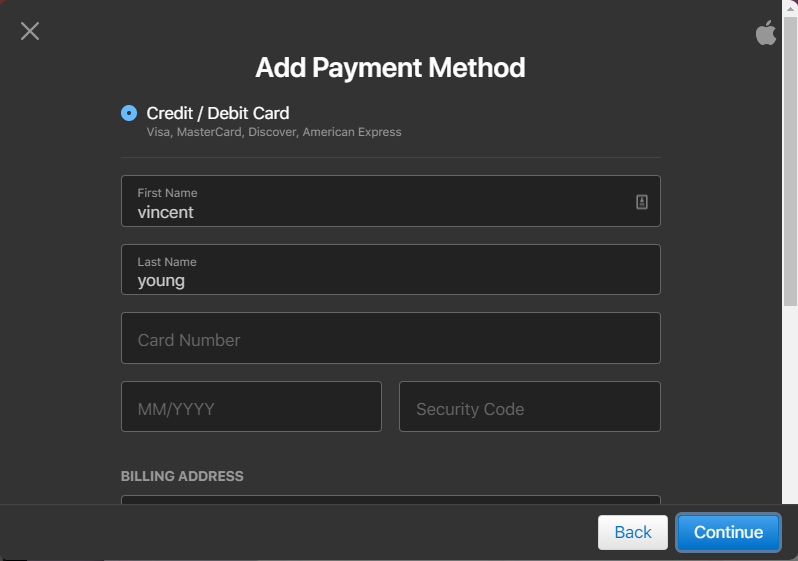 Step 4: Choose A Subscription Plan
There're three available subscription plans including Student, Individual and Family for you to choose.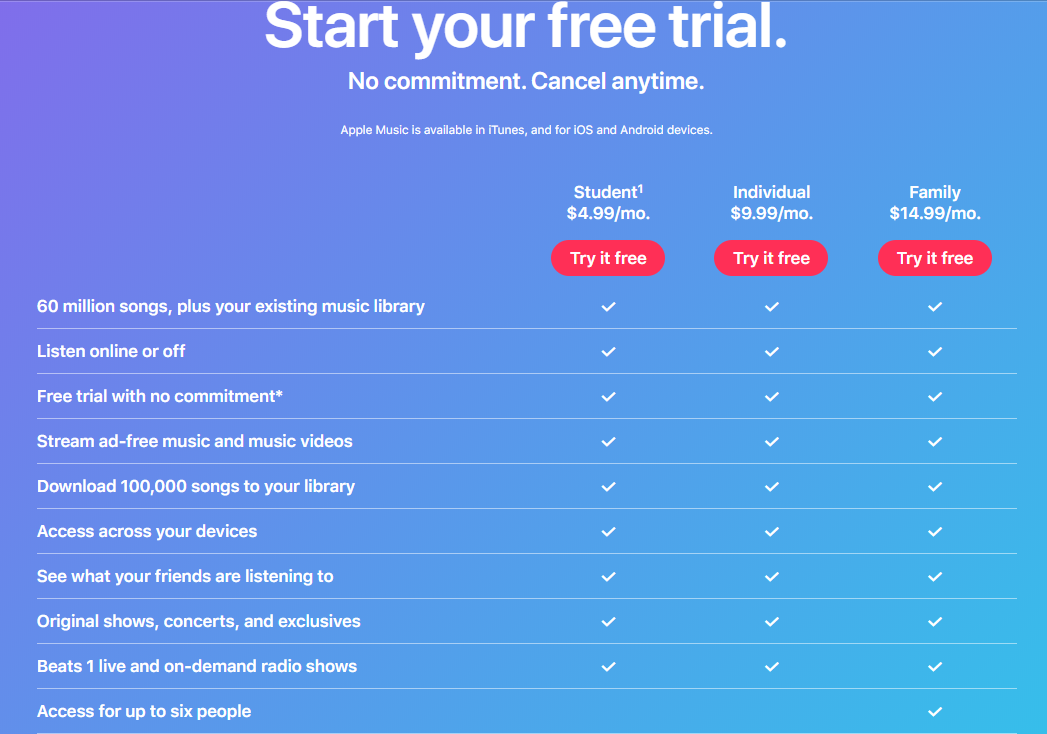 Step 5: Sign in to Apple Music and Start Listening
On Mac or PC:
1. Open the Apple Music app or iTunes
2. Click Account in the menu bar at the upper left of the interface
3. Sign in with Apple ID and password
On Phone or iPad, iPod Touch:
1. Open Apple Music and tap For You
2. Tap the photo icon at the top right
3. Sign in with your Apple ID and password
Sign Up for Apple Music without Credit Card
You can sign up for Apple Music with a 3-month free trial, but that requires you to enter your credit card information. Some users might think it's inconvenient and intrusive.
I just created my own Apple account, and I want to redeem the Apple Music free trial. Problem is, I don't have a credit card, as I'm still in high school and have not gotten one yet. Is there a way I can like use a gift card or something else in place for the credit card so I can use the trial? - - Users from Reddit
Yes, you can sign up for Apple Music free trial without credit card. All you need to do is to prepare an iTunes Gift Card with a minimuml balance of 10$. To get a Gift Card, you can go to the Apple shop to buy one. After that, you can redeem the gift card and the 3-month free trial will be activated. To redeem a gift card:
On iOS device:
1. Open the App Store app.
2. Tap Today at the bottom of the screen.
3. Sign in your Apple account
4. Tap Redeem Gift Card or Code
5. Tap "Use Camera" or "You can also enter your code manually" and enter the 16-digit code
6. Tap Done.
On Mac:
1. Open the App Store on Mac.
2. Click your name or sign in.
3. Click Redeem Gift Card.
4. Enter your Gift Card code to redeem
On PC:
1. Open iTunes on your computer.
2. Click Account and then click Redeem at the bottom of the dropdown list.
3. Enter your Gift Card code to redeem
Download Apple Music Songs After Signing Up with Free Trial
After you finish signing up for Apple Music and enjoy its 3-month free trial, you'll be required to pay for a subscription plan. By then you'll have to add a credit card or pay with Gift Card, and both ways will be tiresome and not affordable for some users. Some users might want to download Apple Music songs during free trial, but when the trial is over, these songs are not available anymore. So what can you do to make the most out of the free trial?
With the ViWizard Apple Music Converter, you can download all your favorite songs and save them to your computer. After that, you'll be able to listen to these songs even if your free trial is expired.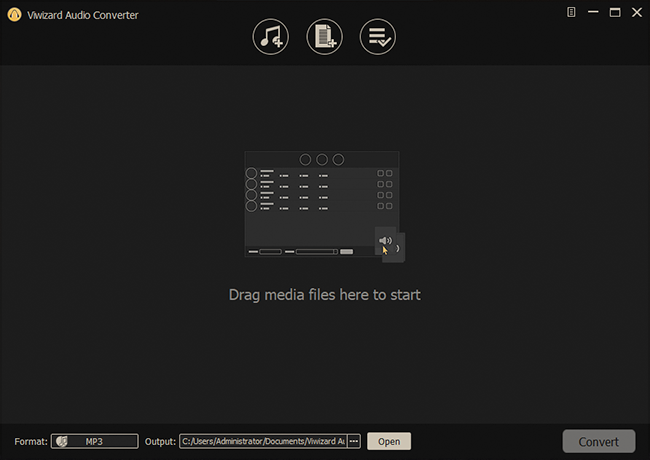 Comes with an intuitive interface, the ViWizard Audio Converter is designed to convert all protected iTunes, Apple Music songs and radio shows into MP3, M4A, AAC, FLAC and other common formats.
The specially designed engine can accelerate the converting speed up to 30X faster with high output quality preserved. With this tool, you'll be able to remove the protection of the songs from Apple Music and play them anywhere you want.

ViWizard DRM Audio Converter Key Features
Convert Apple Music songs to MP3, M4B, AAC
Download and play Apple Music songs offline without limitations
Customization options to change output parameters
Retain 100% original quality and ID3 tags
Convert at 30X faster speed
1. Launch ViWizard and Import Apple Music Files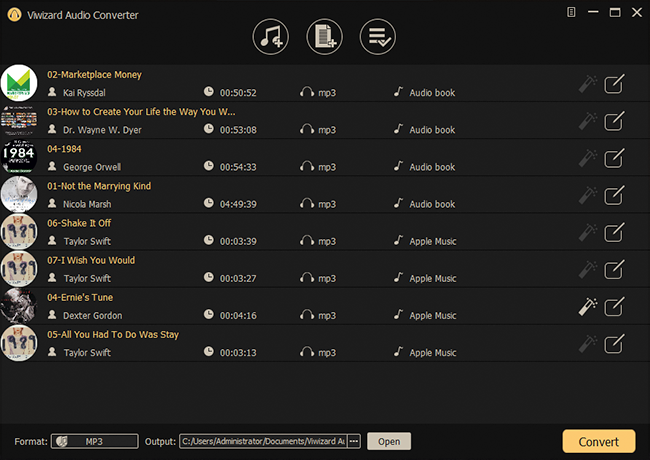 Launch your ViWizard Audio Converter and then click the music note "+" button to import songs from iTunes library. Or you can drag and drop the audio tracks to ViWizard interface.
2. Setting Output Format and Parameters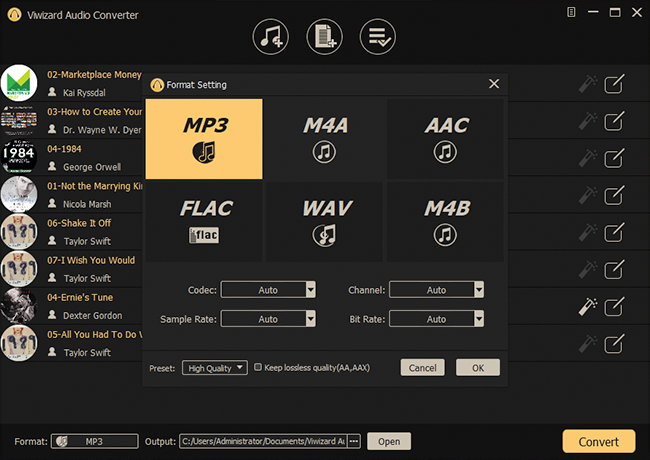 Once completed loading input files, you can click the "Format" button in the bottom left and choose the output format among MP3, AAC, FLAC, WAV, M4A, and M4B. You can also click the "Output" button and choose the output location.
3. Start Converting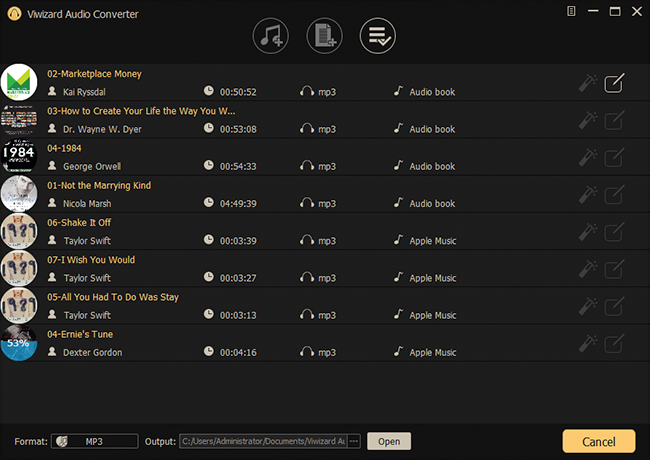 With format setting done, press the "Convert" button and ViWizard will start the conversion process. When it is done, you can find all your converted songs by clicking the "Converted" button.
4. Enjoy Apple Music Songs Everywhere
Now you can enjoy all the downloaded songs from Apple Music with any of you available device and you don't have to pay for these songs anymore. If you want the best experience with Apple Music during free trial, ViWizard is the perfect tool for you.
Video Tutorial: How to Get Apple Music Free Forever
More iTunes music DRM removal tips