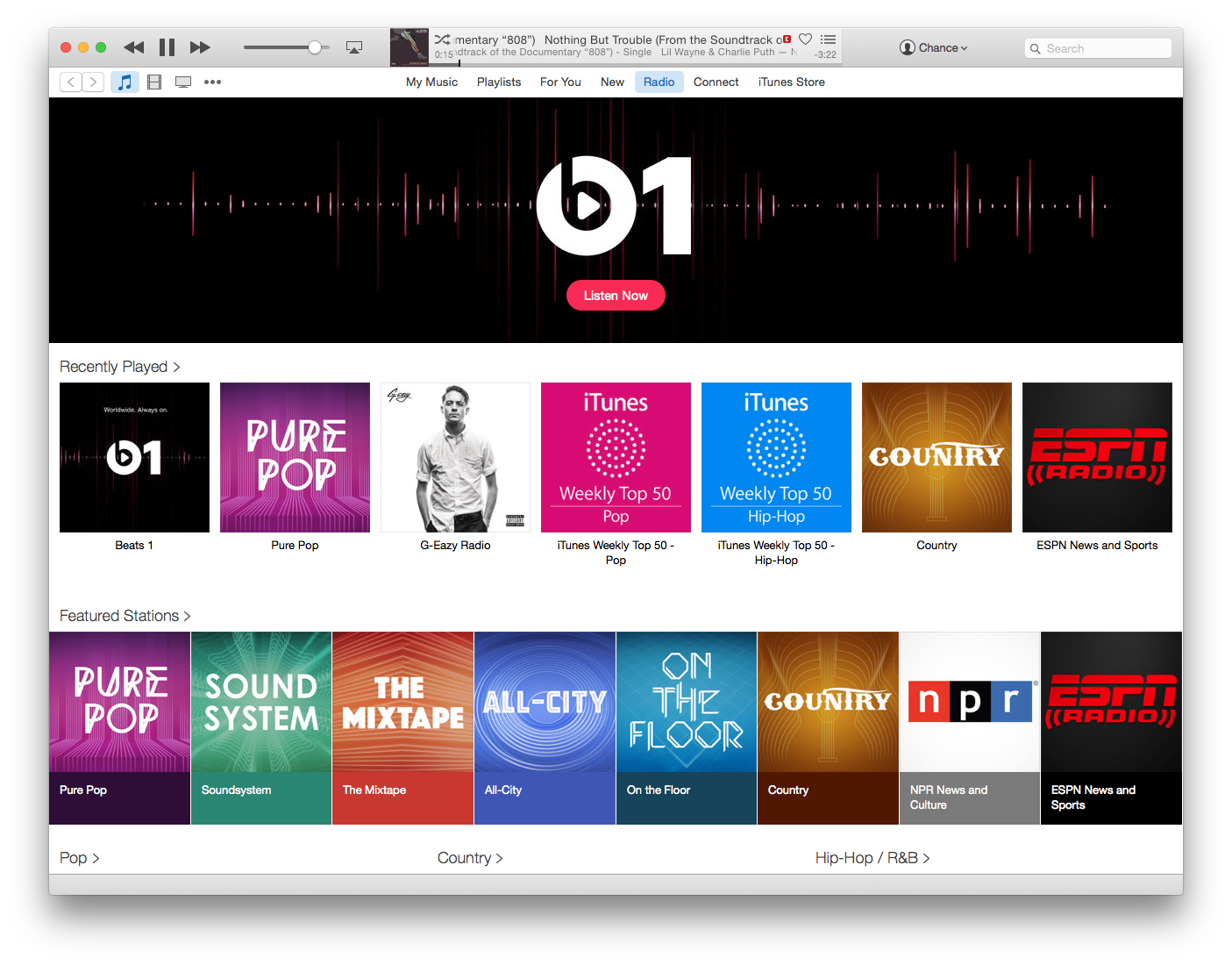 Apple Music Beats 1 radio is a 24/7 online radio station on Apple Music. Unlike other traditional radio stations which use radio waves, Beats 1 totally relies on the Internet and can only be accessed through iTunes and the Apple Music app.
Instead of providing contents via algorithms which are applied by platforms like Spotify and Pandora, Apple gathers experts to curate playlists and employs DJs to hold the live radio station shows. In this way, Apple creates a place that genuinely knows what its listeners need with exclusive feeds and live streaming.
Next up in this passage, I'll be showing you how to listen to Beats 1 and how you can listen to Beats 1 without the Apple Music app and iTunes.
How to Listen to Beats 1
Beats 1 is available on computer, phone and even on Apple Music's web player. In prior to access this feature, you'll have to create your Apple ID which might be a little tricky that it requires your credit card numbers and address. If you already have an account, just feel free to get started.
For computer users:
Open iTunes and click on the Radio button and hit the Beats 1 logo. Then you'll be able to enter Beats 1 page and browse shows or music that you want to listen to.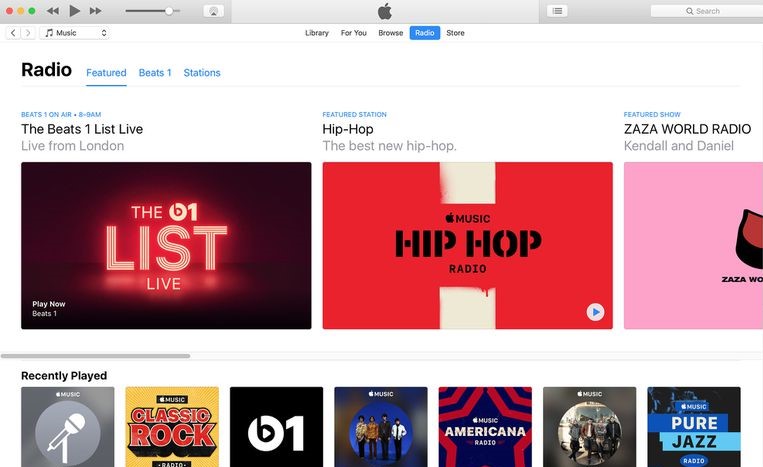 For app users:
Start the Apple Music app and navigate to the Radio page at the bottom of the screen. And then choose a show from Beats 1 to start listening.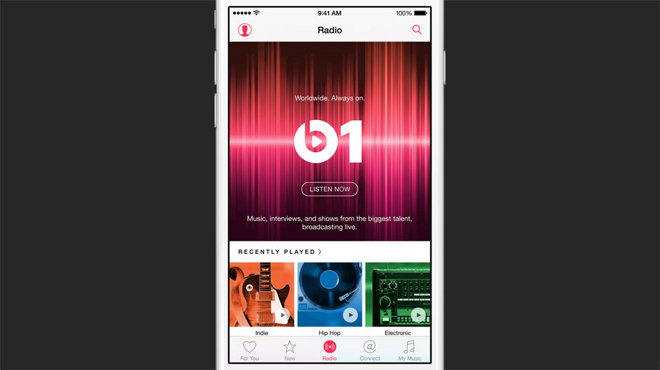 For web player users:
Open Apple Music web page on your browser, then click on the Radio item at the upper left of the page. You can browse the previous shows of the hosts or you can listen to the Beats 1 live shows.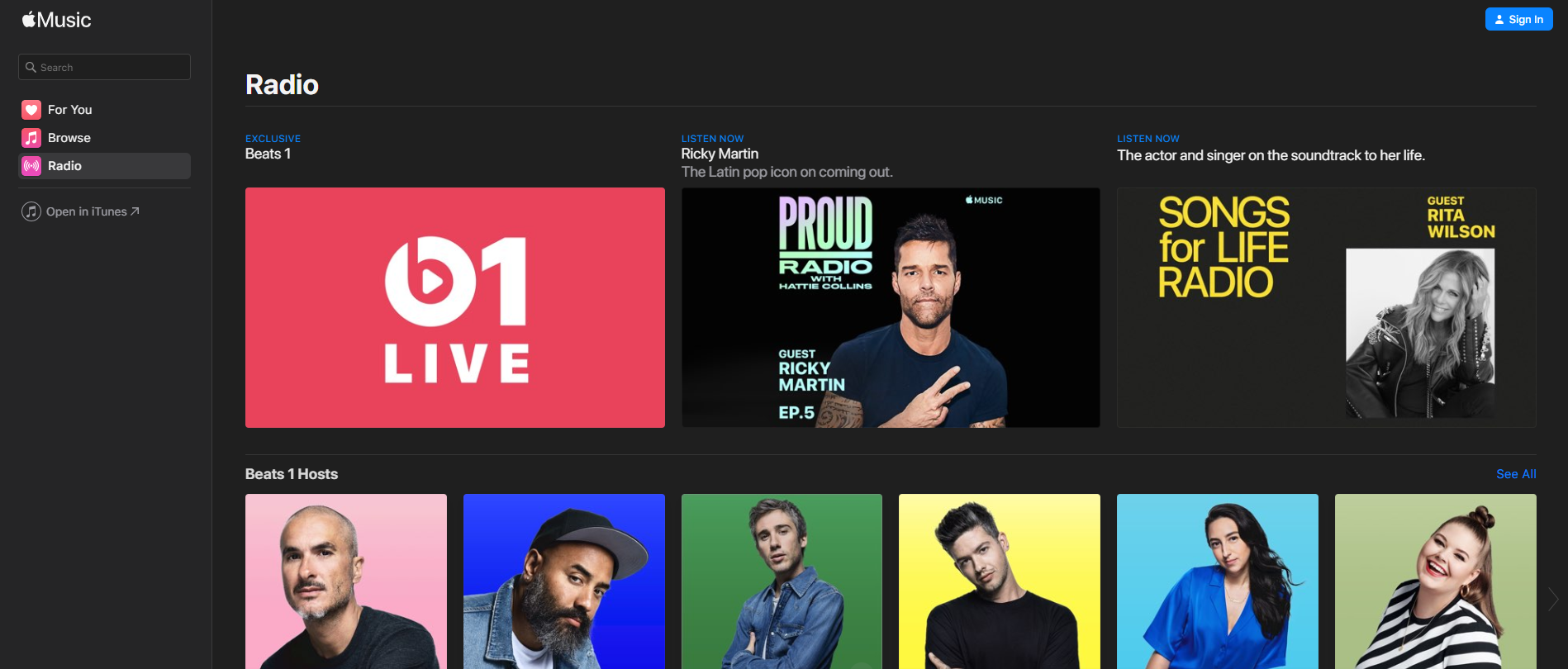 If I missed the show, can I listen to it afterwards?
Yes. Although Beats 1 is advertised as a 24/7 non-stop radio station, actually it provides 12 hours of new shows every day. And during the next 12 hours, these shows will be broadcasted to the other half of the world. So technically, you'll be able to listen to the show again in the latter half of 24 hours. But considering you might have slept at that time, Apple will add all the shows to each DJ's playlist one or two days after the show, so that you can listen to the playback afterwards.
Can I listen to Beats 1 offline?
No, there's no way to stream the live show without the internet. But you can download the show from DJ's playlist to your device for offline listening. The thing is these shows usually last more than 10 hours and if you download them to your phone, this is definitely going to drain your phone storage real quick. And the playback can only be played on Apple devices, which means you can only listen to these shows again when Apple Music or iTunes available for you.
How to Listen to Beats 1 without Apple Music/iTunes
Since the offline playback for Beats 1 will takes up a huge proportion of your phone storage and it only works for iOS devices with Apple Music or iTunes installed, this could be the gripe of many users. The best way to get rid of these restrictions is to download them and play them in your local media player.
With the ViWizard Apple Music Converter, you can download all your favorite Beats 1 shows to you computer and listen to them anywhere you want. Plus, you can make the output files smaller by customizing the output parameters, which can save a large space for your phone when you stream these shows on it.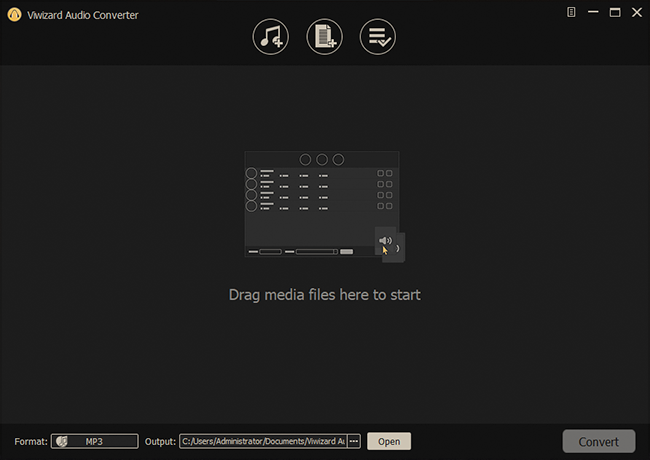 Comes with an intuitive interface, the ViWizard Audio Converter is dedicated to convert all protected iTunes, Apple Music songs and radio shows into MP3, M4A, AAC, FLAC and other common formats.
The special designed engine can accelerate the converting speed up to 30X faster with high output quality preserved. With this tool, you'll be able to remove the protection of the songs from Apple Music and apply them to anywhere you want.

ViWizard DRM Audio Converter Key Features
Convert Apple Music songs to MP3, M4B, AAC
Download and play Apple Music Beats 1 shows without limitations
Customization options to reduce output files size
Retain 100% original quality and ID3 tags
Convert at 30X faster speed
1. Launch ViWizard and Import Beats 1 Show Files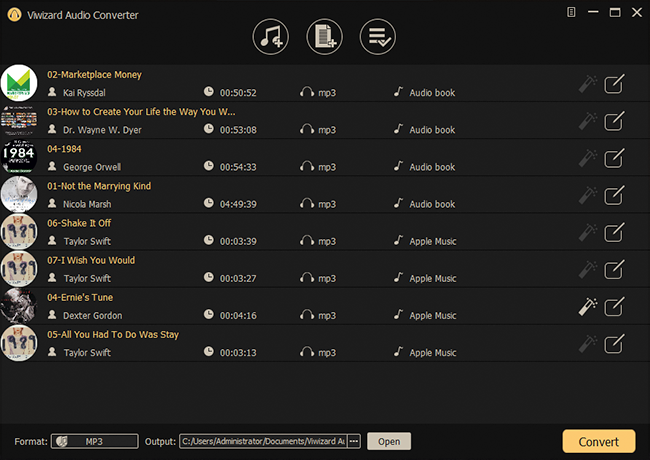 Launch your ViWizard Audio Converter and then click the music note "+" button to import downloaded Beats 1 shows from iTunes library. Or you can drag and drop the audio tracks to ViWizard interface.
2. Setting Output Format and Parameters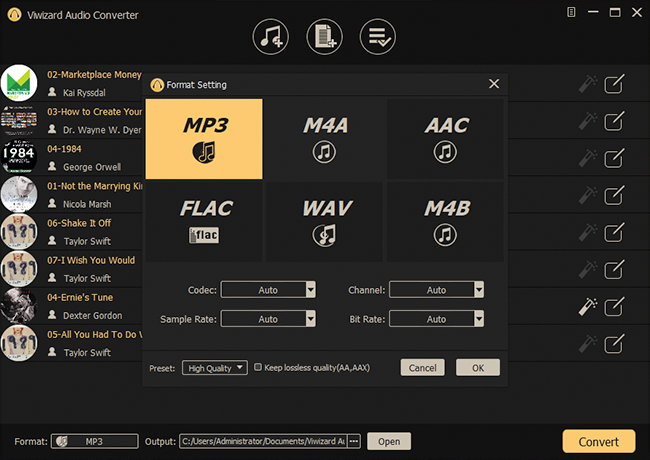 Once completed loading input files, you can click the "Format" button in the bottom left and choose the output format among MP3, AAC, FLAC, WAV, M4A, and M4B. You can also click the "Output" button and choose the output location. You can choose lower the sample rate and bit rate to make the output files smaller so that they won't take up too much storage when imported to your phone.
3. Start Converting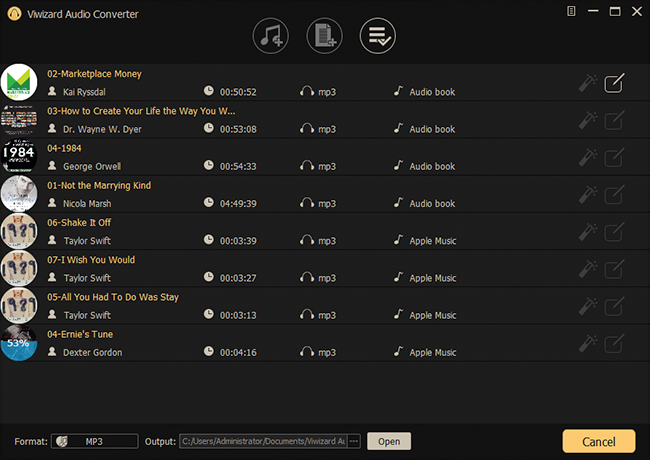 With format setting done, press the "Convert" button and ViWizard will start the conversion process. When it is done, you can find all your converted songs by clicking the "Converted" button.
4. Enjoy Beats 1 Shows without Using Apple Music/iTunes
Now you can feel free to delete the Apple Music app and iTunes, all the downloaded Beats 1 shows can be played on any media player and you can take them to anywhere you want.
More iTunes music DRM removal tips