Spotify now works with a wide range of devices, including tablets, speakers, gaming consoles, TVs, and many more, allowing users to enjoy more high-quality Spotify music at home, the office, and school.
However, how many of you take your tablet, speaker, or other device with you to listen to Spotify music on the go? Why? Such gadgets are far too large and cumbersome to transport. But what if you want to listen to Spotify music while running or if you don't mind carrying your phone with you? How can this problem be resolved? This issue necessitates the use of a portable music player for Spotify, which will assist you in completing the task quickly.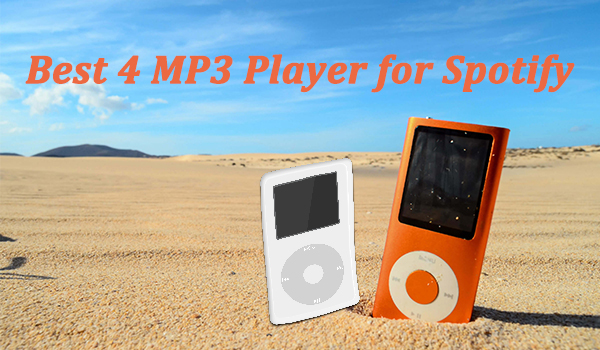 Spotify is without a doubt one of the world's most popular music streaming services. It has millions of music that you may listen to indefinitely. Furthermore, it is available on a broad range of devices, including smartphones, home speakers, and wearables.
Today, for your convenience, we have compiled a list of the mp3 player for spotify. Please review the options below and select the best one for you. You may also discover an extra tip to play Spotify songs on whatever MP3 device you desire.
#1. For Apple iPod Touch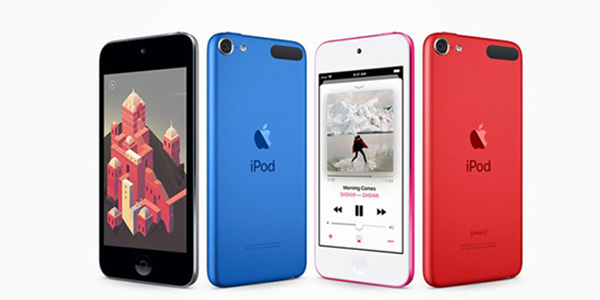 With up to 256GB of storage, the iPod touch allows you to save more tunes than ever before. With a Spotify subscription, you may log in to your account and sync your Spotify playlists of your mp3 player just for Spotify and songs to your smartphone for listening. It is built with a touchscreen play, allowing you to easily browse Spotify's collection and pick any music to play.
The A10 Fusion processor in the iPod touch provides an incredible gaming experience. It also serves as a lovely backdrop for your messages, photographs, videos, and other media. You may also carry a variety of digital services in your hands. Furthermore, you may use your iPod touch to discover fantastic, immersive augmented reality experiences.
Pros:
Supports all Spotify plans.
You can save playlists and listen to them later when you're not connected to the internet.
Cons:
Spotify isn't compatible with the first generation iPod touch.
#2. Mighty Vibe Spotify Music Player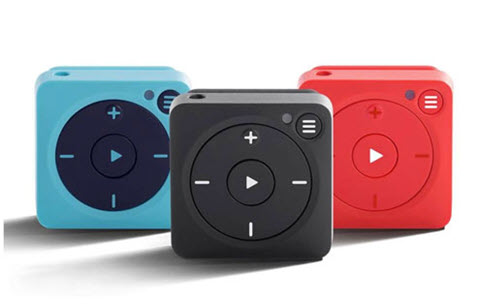 Mighty Vibe is a small, portable, lightweight, and attractive Spotify MP3 player that lets you to listen to your favorite playlists and podcasts when not connected to the internet. This Spotify MP3 player will allow you to listen to music without being interrupted by emails or chats. It has voice navigation, so it keeps you from spending too much time in front of the screen. You can go to the gym and focus while listening to music without using your phone.
Pros:
Large storage capacity.
Works without a phone.
Lightweight and portable.
Has an internet connection for downloading Spotify music.
Compatible with iPhones and Androids.
Cons:
It only works with Spotify Premium.
It is only a music player and nothing more.
It is a little pricey.
#3. Samsung Galaxy Watch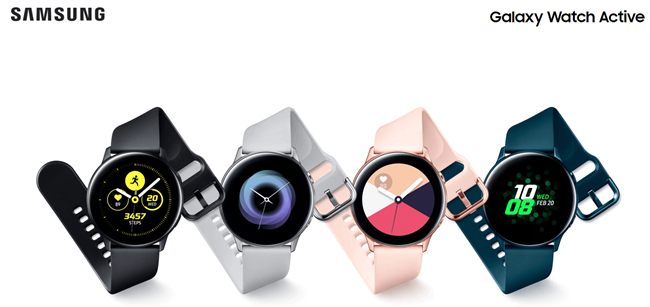 The Samsung Galaxy watch is another excellent Spotify player that you can use when you're on the go and don't want to bring your phone with you. You should anticipate that this will be a fantastic item. You may use this gadget to download playlists and songs directly from Spotify to your watch for offline listening.
In addition to a big storage capacity for your Spotify tracks, the Samsung Galaxy Watch comes with a slew of other fantastic features that make it a must-have device. It is both elegant and durable, making it ideal for use outside.
Pros:
Has 4GB of storage capacity.
Can download Spotify tracks and keep them locally for offline play.
Can measure fitness metrics.
Cons:
Bluetooth headphones can occasionally malfunction.
#4. Sony Walkman MP3 Player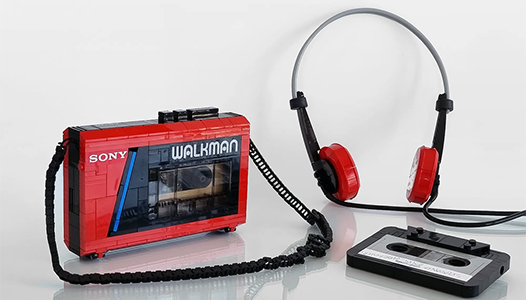 This is the best mp3 player for running streams spotify. Sony Walkman portable music player NWZ-A Series is the sleekest high-quality audio player Sony makes. We recommend it to those who enjoy listening to music on a casual basis. It offers outstanding sound quality, but if you are a die-hard music fan looking for the finest sound experience imaginable, the NW-ZX2 High-Resolution Walkman is the MP3 Spotify player for you. It can repair damaged MP3 files, making it one of the finest MP3 Spotify players.
Pros:
Various audio options to match your needs.
High-resolution audio.
Cons:
It's difficult to connect to your Bluetooth headset.
# 5. How to Play Spotify Music on Any MP3 Player
Don't want to spend money on a Spotify MP3 player? If you have a premium Spotify account, you can listen to Spotify songs offline. However, Spotify does not provide MP3 files in order to keep their music streams from being pirated or duplicated. You can't even copy the music from its downloaded route since Spotify converts it into little bits and pieces rather than in MP3 format. Assume you don't have a portable Spotify player device and want to transfer all of your Spotify music to an ordinary MP3 player that isn't Spotify compatible.
You should utilize a third-party Spotify converter, such as ViWizard Spotify Music Converter, to listen to any Spotify music track on any sort of MP3 device. It is an amazing Spotify audio conversion application for downloading and converting Spotify music to MP3 or other popular formats. And this is actually simply one method for easily playing Spotify on any portable audio device.

Key Features of ViWizard Spotify Music Downloader
Download any track and playlist from Spotify without premium subscription
Remove ads and DRM protection from Spotify music tracks, albums or playlist
Convert Spotify songs, artists, album, and playlist to common audio formats
Work at 5× faster speed and preserve original audio quality and full ID3 tags
Read on for How to Download Spotify to MP3
Before downloading Spotify songs you need to MP3, you need to click the Download button above to get the right version of ViWizard Converter. Then you can follow the steps below to convert your favorite Spotify songs.
Step 1. Open Spotify and find the song you want to convert to MP3. Please copy and paste the song's URL into the ViWizard Converter, where there is a blank bar at the top that reads paste the URL here.
Step 2. After pasting the Spotify music link, click the Add File button next to the URL bar.
Step 3. Select the output parameters you desire. This step is unnecessary because MP3 is the default output format.
Step 4. When you're finished, return to the main interface and click the Convert All button. This step will start the process of converting your favorite Spotify music to MP3 format. The converted songs will be visible under the Finished tab.
Step 5. Using the USB cord, connect your MP3 player to your computer. Your computer should immediately open the MP3 player's storage folder. Then, using SpotiKeep Converter, navigate to the Spotify songs you just downloaded by clicking the Open Folder button. Now, copy and paste the song into the MP3 player's folder
Conclusion
Spotify premium is good for download songs for mp3 player. We've listed every MP3 player that can work as a Spotify player device to play your favorite Spotify songs and playlists on the go. You can go with any of these products mentioned above since they are all popular. In case you don't want to buy a Spotify MP3 player, you can listen to your favorite Spotify songs by using ViWizard Spotify Music Converter. This converter allows you to download and convert your Spotify music to MP3 so that you can play your Spotify music on any MP3 player that is not compatible with Spotify.

Nick Orin is a review writer, software geek and Mac OS enthusiast. He spends all his free time in searching useful software and gadgets to share with others.